Excess belly fat is a common concern for many individuals seeking to improve their health and overall appearance. While there's no magic solution for spot reduction, incorporating targeted belly fat workouts into your fitness routine can help you burn calories, strengthen your core, and achieve a toned midsection.
In this article, we will explore effective strategies to lose belly fat quickly while emphasizing the importance of a well-rounded approach to overall fitness and healthy lifestyle choices.
High-Intensity Interval Training (HIIT)

High-intensity interval training is a powerful tool for burning calories and shedding excess body fat, including stubborn belly fat.
Also Read: Health Benefits of Masturbation
Incorporating HIIT workouts into your routine can provide a significant boost to your metabolism and help you achieve results faster.
Consider integrating exercises like burpees, mountain climbers, and squat jumps into your workouts. Perform each exercise at maximum effort for 30 seconds, followed by a 15-second rest. Repeat this cycle for 15-20 minutes to elevate your heart rate and stimulate fat burning.
Cardiovascular Exercises

Engaging in regular cardiovascular exercises is vital for overall fat loss, including reducing belly fat. Activities such as running, brisk walking, cycling, swimming, or dancing increase your heart rate and boost calorie burning.
Aim for at least 150 minutes of moderate-intensity aerobic exercise or 75 minutes of vigorous exercise per week. Find activities you enjoy to stay motivated and make cardio workouts a regular part of your routine.
Strength Training

Strength training plays a crucial role in losing belly fat by increasing muscle mass and boosting your metabolic rate. Including compound exercises like squats, deadlifts, lunges, and overhead presses in your workouts helps target multiple muscle groups, including your core.
By building lean muscle, you burn more calories throughout the day, even at rest. Aim for two to three strength training sessions per week, allowing adequate recovery time for your muscles to repair and grow.
Core-Specific Exercises

While spot reduction is not possible, strengthening your core muscles can enhance their definition and give the appearance of a flatter midsection.
Incorporate exercises such as planks, Russian twists, bicycle crunches, and leg raises to target your abdominal muscles effectively. Perform these exercises with proper form and gradually increase the intensity and duration as your strength improves.
Balanced Diet and Caloric Deficit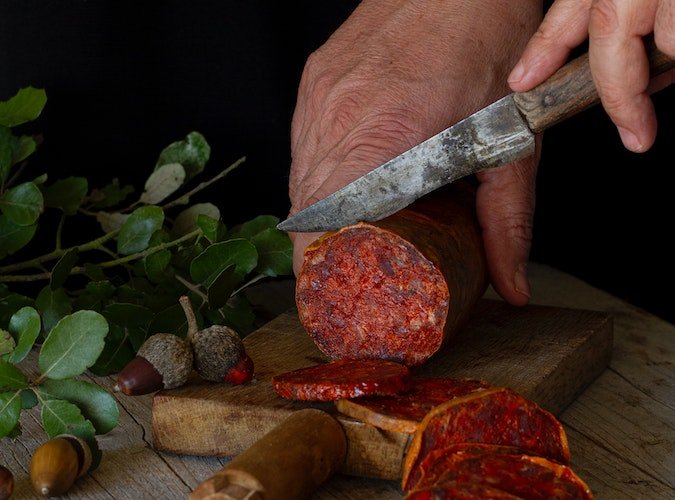 No workout regimen can outrun a poor diet. To effectively lose belly fat, it's crucial to maintain a balanced and calorie-controlled eating plan.
Focus on whole, unprocessed foods such as lean proteins, fruits, vegetables, whole grains, and healthy fats. Avoid or limit sugary foods, refined carbohydrates, and unhealthy fats. You might also want to check out the best supplements in the market to buy that can help you maintain lean body muscle.
Creating a slight caloric deficit by consuming fewer calories than you burn is essential for fat loss. Consult a registered dietitian to develop a personalized nutrition plan tailored to your needs.
Stress Management and Sleep
Excessive stress and poor sleep can contribute to weight gain, particularly in the abdominal area.
Chronic stress triggers the release of cortisol, a hormone associated with increased belly fat storage. Practicing stress-management techniques like meditation, deep breathing exercises, and regular physical activity can help mitigate stress levels.
Additionally, prioritize getting sufficient sleep, as it aids in hormone regulation, appetite control, and overall well-being.
Conclusion
Losing belly fat quickly requires a multi-faceted approach that includes targeted workouts, cardiovascular exercises, strength training, a balanced diet, and stress management.
By combining these strategies, you can create a calorie deficit, increase your metabolism, and strengthen your core muscles, resulting in a toned midsection. Remember that consistency, dedication, and patience are key to achieving lasting results.
Prioritize your overall health and well-being, and consult with a healthcare professional before making any significant changes to your exercise or dietary routine.

Sandeep Verma
One of my friends once said, I am in love with words and a zoned out poser... well, I will keep it the way it has been said! Besides that you can call me a compulsive poet, wanna-be painter and an amateur photographer