Home » 5 Workouts For Lean Body Muscle
5 Workouts For Lean Body Muscle


Here's a list of 5 Workouts For Lean Body Muscle That You Should Definitely Include In Your Gym Routine!
Compound Strength Training



Strength Training involving more than one muscle group to ensure more lean muscle development, improve your BMR (Basal Metabolic Rate) that would aid fat burn. Example- A workout routine involving Functional exercises like Squats, Push-ups, Planks, Lunges.
Floor / Step Aerobic sessions lasting around 45-50 minutes to exercise in a fat burning zone. Cardio Kickboxing sessions, Indoor Cycling classes are also a good alternative for this. If combined with Strength Training, it should be done AFTER a strength training routine for best results.
Interval Training
Alternating high and low intensity intervals in your workout to ensure maximum results. This boosts your metabolism and you burn calories even after your workout as the body tries to recover. HIIT (High Intensity Interval Training), Tabata workouts are examples of this.
Loaded Movement Training

Incorporating the 6 primal movements (Push, Pull, Bend to extend, Single-leg, Squat, Rotation) with external resistance. When engaging in Loaded Movement Training, every time you move, you are integrating the entire structure and the entire body in every movement you do. Every exercise becomes a core exercise, every exercise becomes a strength exercise, and every exercise becomes an agility exercise. VIPR training is a perfect mode for this kind of training.
See Also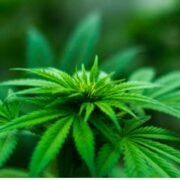 Home » 5 Workouts For Lean Body Muscle
Training on unstable platform
Exercises using Fit Ball, TRX and BOSU Balance Trainers would incorporate more muscles in a shorter time to aid lean muscle development.
YOU CAN NEVER OUT-RUN A BAD DIET. Along with the training methods, nutrition plays an important role in helping you get your desired lean body. Properly spaced out 6 small meals in a day forms the skeleton and framework for a diet leading to a  lean, toned and strong body.
Guest Post By: Aditya Arora, Fitness Manager, Fitness First