QNET pioneers in e-commerce based direct sellingtoday announced launch of 'Chairos TrendzEnergii Watches' in India- an addition to its ChairosTMrange of signature luxury watches.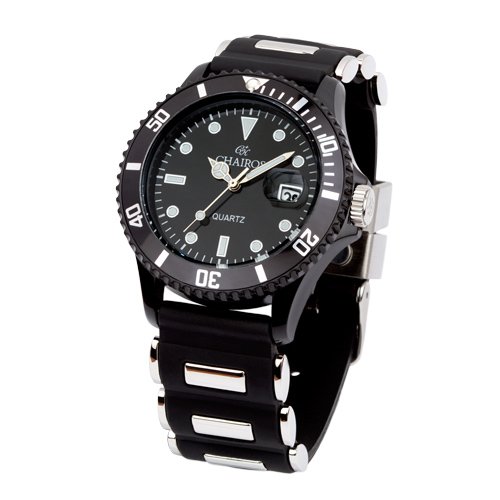 A blend of trendy innovative designing and unmatched performance caters to the style demand of the fashion conscious youth in India. The watch has state of art features like Far-Infrared, Negative-Ion and Magnetic Technologies which help people lead a better and healthier life.
The silicone used in the watch is infused with negative ion powder emitting 1000 ions per cubic cm. Wearing a magnetic watch is a non-invasive way of applying beneficial magnetic fields to the body and the unipolar neodymium magnets emitting 1000-1200 gaussis ideal and safe for continuous wearing.
The new CHAIROS® Trendz Enerjii Watch with far-infrared, negative ion and magnetic technologies helps you deal with challenges of modern day living. Negative ions have an invigorating effect on the human body and created naturally by energy associated with rolling surf, waterfalls and lightning. In nature, a waterfall base typically generates around 3000 ions/cm3, mountain peak 2000 ions/cm3, countryside 1500 ions/cm3 and office building 150 ions/cm3.
Wearing the watch is a way of having a source of negative ions within a city environment where one doesn't typically have access to natural sources. Far Infrared (FIR) is the invisible band of energy from the sun's spectrum that we feel as warmth. The watch absorbs energy from various sources and releases it for gentle warming to help support circulation.
Price: On Request
Text and images: Press Kit