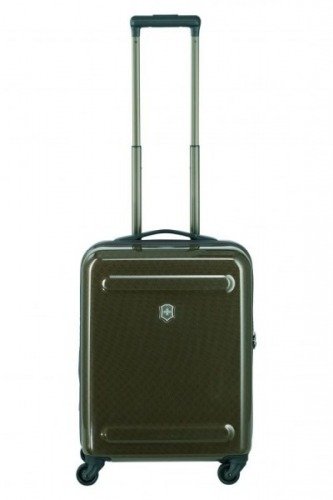 Victorinox Travel Gear uses a fascinating optical illusion to create a 3-dimensional look for its Etherius Collection of ultra-light, hard side luggage. Whenever light plays on the patterned shell of the cases, a stunning, iconic pattern begins to dance.
This clever effect adds a dose of elegant fancy to the serious functionality of these cases. Available in classic black and opulent bronze, they are set to appeal to price-conscious women and men who enjoy high-quality products and like to stand out from the crowd.
The secret behind the illusion is a special process which creates a smart moiré effect. As soon as the pattern encounters light, it transforms into a 3-dimensional shape. This captivating new look is perfect for customers who are sensitive to fashion and design, but at the same time need robust luggage for their business or leisure trips. They can certainly rely upon the creators of the Original Swiss Army Knife for ultimate protection of their items and outstanding convenience of use.
Pic and text: Media Kit
Looking for travel bags? Shop the best items at the discounted price, here!