There is no arguing with the fact that maintaining your health and fitness can be considered an expensive affair these days. Not only the membership rates at a decent gym or health and leisure complex have increased many folds, the transportation to and from the gym on a daily basis can easily take a toll on your pocket too.
Read: Summer Beard Care Tips
While some of us could afford it without a frown on our forehead, others (who are enthusiastic about being fit, but can't go to the gym for one reason or another), prefer sweating it at home with some basic workouts that can keep them in shape and help maintaining a steady routine towards their health.
And for those who fall in that category, including resistance/exercise bands in your workout(s), is a must!
A great tool for those who want to exercise at home, or who like to take their workouts along when they travel, resistance bands have got much more to offer. There are many benefits to these simple exercise tools, including versatility, convenience, safety, and effectiveness. These inexpensive exercise tools are a convenient option for people of any age or fitness level and are surprisingly effective over traditional free weights.

Cost-effective
Buy them individually or as a set, resistance bands are an inexpensive addition to your home gym equipment that surely can add a lot of value to your workout. Some resistance bands are even sold with a guided exercise DVD that helps you understand its usage the best and inculcate it into your workout regime without any hassles.
Adapt easily to multiple fitness levels
These come in multiple resistance levels; usually light, medium or heavy! You can further adjust the amount of resistance during exercise just by giving more or less slack on the band, as well as by combining multiple resistance bands to increase the challenge- if you are up to it that is.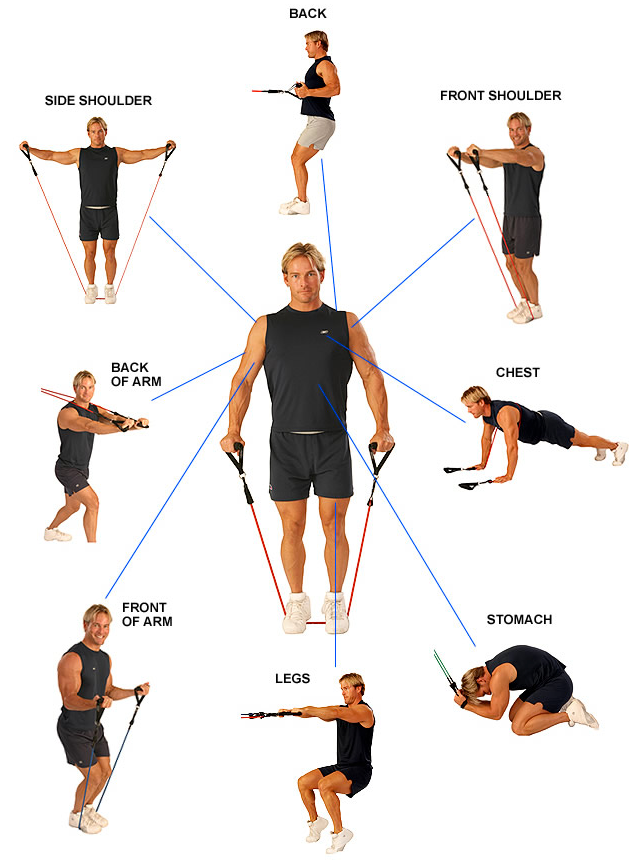 See Also

Modifying the old ways of workout
Did you know that resistance band exercises are often based on familiar strength-training moves? For example, if you stand on one end of the cord and curl your arm up while holding the other end, you've replaced your standard dumbbell bicep curl. What you need to keep in mind though is that this will only help you maintain a certain level of fitness, but will not result in mass gain, as weight lifting is imperative for that.
Exercise on the go
How difficult it becomes to hit the gym when you hit the road and have long traveling schedules? We bet, most of us do not get sufficient time to sweat it out while traveling and at the end, we end up losing whatever we gain in our gym. But not if you have these exercise bands with you. Because they are so small and portable, resistance bands are a great way to take your workout with you when you travel. There are many resistance band exercises that can easily be done in the small space of a hotel room, thereby, keeping you mojo for health rolling.
Combine with other exercise equipment
Although these work great on their own, they can easily be combined with other exercise equipment(s). Performing bicep curls with both a resistance band and a dumbbell will give you the combined benefits of each type of equipment and that much extra.
You would never know how much benefit you can get from what is essentially a reinforced rubber band till the time you try it. Therefore, our advice would be don't think too hard and include them in your workout regime as soon as you can, and see the result yourself!