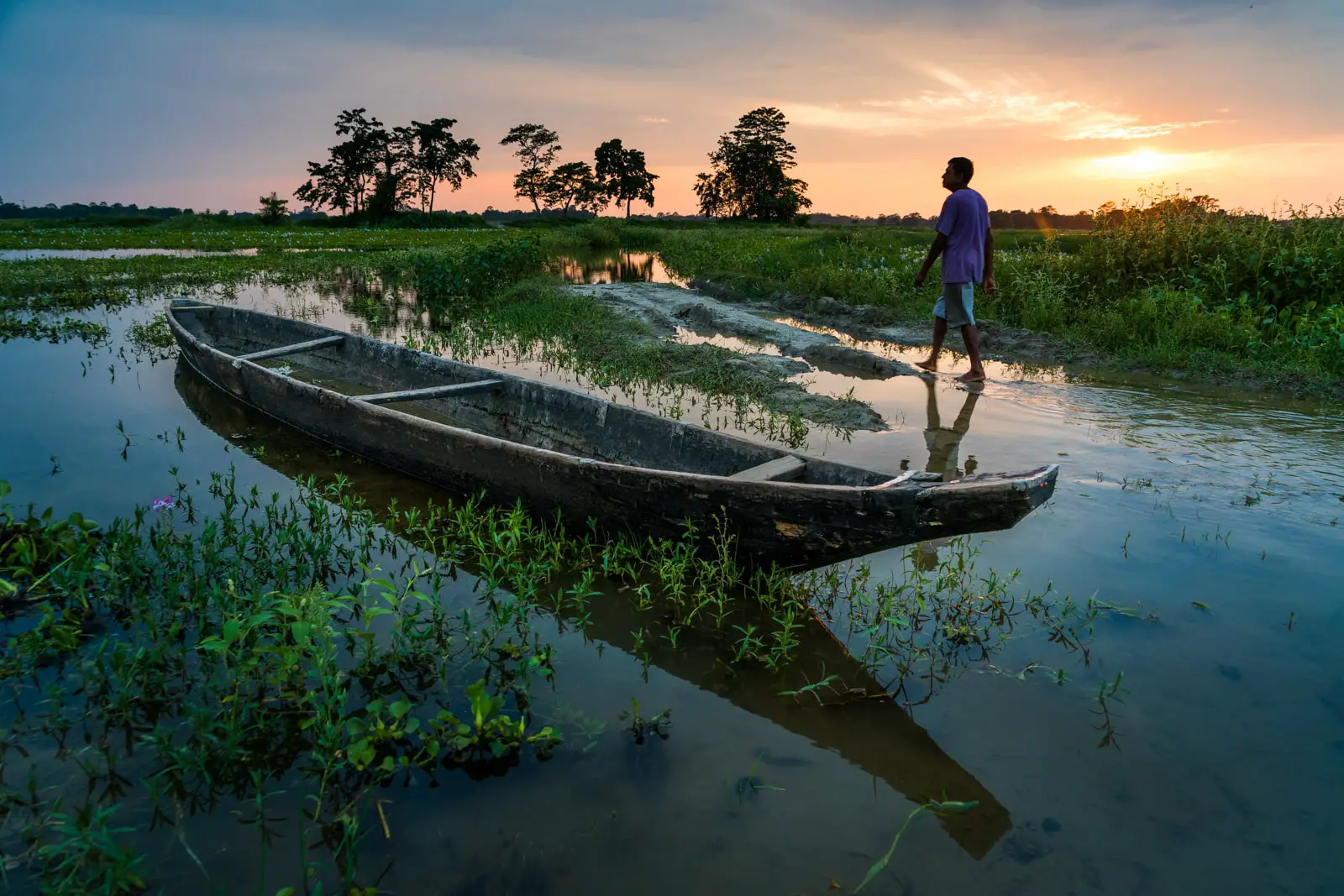 Believe it or not, the urge to know the unknown and explore the unexplored can often lead to great discoveries. And there is no doubt that the mysteries that this world holds, there can be no better way than 'traveling' to unlock all about it.
You might be an extensive traveler, but there will never be a time when you will be able to claim to have seen it all! And when it comes to India, geographically the seventh largest country in the world, there definitely is a lot more than just checking out what regular travelers do.
Every year millions of travelers from all around the world plan their tour to India to explore the romanticism there are still scores of places that you might not even heard of.
Majuli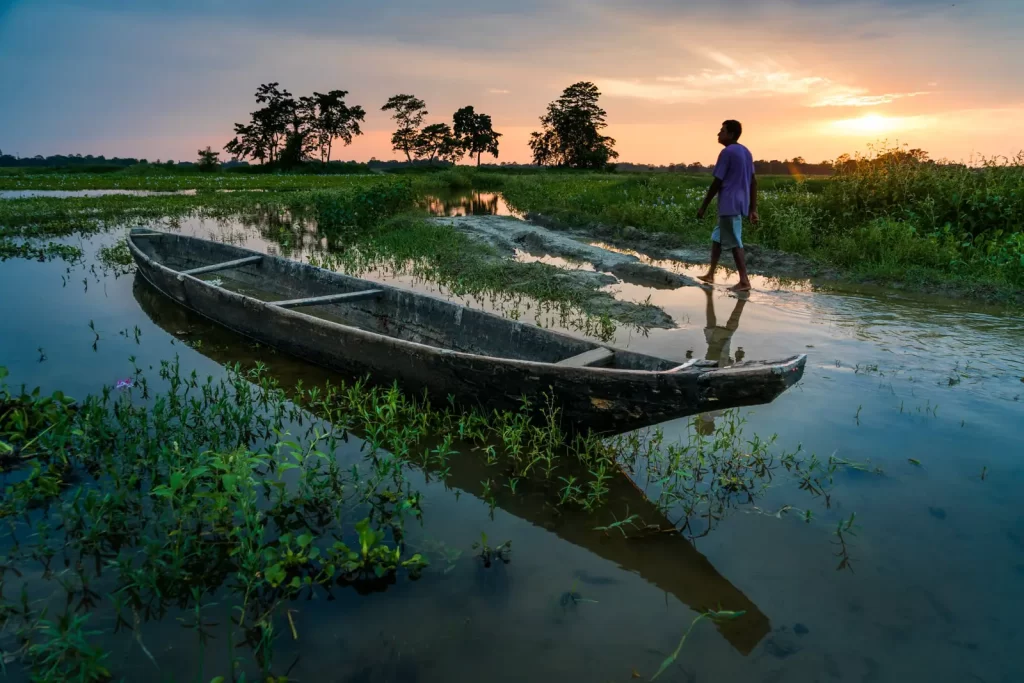 Well yes, technically there are only seven sisters in the northeast, but for the ones who have seen Majuli- there definitely is an eighth one! Nestled amid the mighty Brahmaputra, Majuli in Assam is the largest river island on earth and is declared by UNESCO as a world natural heritage.
This river island has preserved well the antique weapons, utensils, jewelry, and other items of cultural significance of the hundreds of years of old Assamese civilization. Amid the gently contemplative landscapes of rice fields, water meadows, and fish traps here, attractions include meeting the local Mising people and learning about neo-Vaishnavite philosophy at one of Majuli's 22 ancient satras (monasteries or hermitages).
How to reach: Jorhat has the nearest airport to Majuli, which is also the fourth busiest airport in Assam and is well connected to the rest of the country via Guwahati, Delhi, and Kolkata. From Jorhat Airport, you will need to travel to Nimati Ghat, and from there, you catch a ferry to reach Majuli.
Bhimbetka Rock Shelters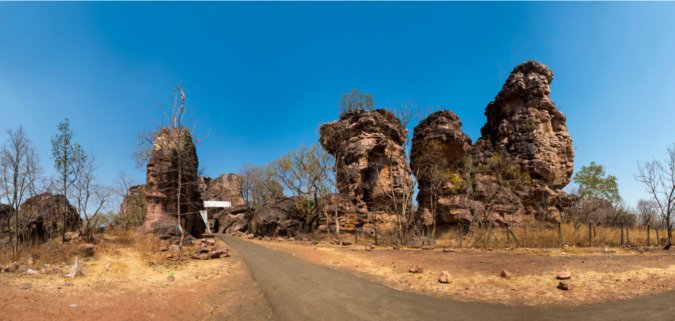 Bhimbekta Rock Shelters too are declared by UNESCO as a World Heritage Center, which talks much of the 30,000 years old existence of human civilization in this part of India.
Located in the Raisen District in the Indian state of Madhya Pradesh, comparatively, the terrain of Bhimbetka is less explored, and thus spending a holiday vacation in this part of the country could be a good idea for knowledge seekers.
The entire area is covered by thick vegetation and has abundant natural resources in its perennial water supplies, natural shelters, and rich forest flora and fauna.
If you go deep into what it looks like, you will find a great amount of similarity between Bhimbetka Rock Shelters and some other similar rock art sites such as Kakadu National Park in Australia, the cave paintings of the Bushmen in Kalahari Desert and the Upper Paleolithic Lascaux cave paintings in France.
How to reach: Bhimbetka Rock Shelters is about one and a half hours drive away from Bhopal. You can take a bus or hire a taxi to reach the place and explore the area seven days a week from sunrise to sunset.
Athirapilly Falls

Not many know that apart from the romantic backwaters and coconut groves, Kerala is also famous for its Athirapilly waterfalls. A scenic beauty that the Gods themselves would have been proud of after its creation, Athirapilly Falls is calm, sweet, wild, and natural at the same time.
These waterfalls provide you with a silent escape from the stressful daily life of metro cities. The word 'picturesque' hold true while we talk of these giant natural wonders. At a distance of 70 km from Kochi & 160 Km from Coimbatore, this waterfall drops from a height of 80 feet through several parallel streams offering a sight to behold.
See Also

How to reach: Chalakudy (30 km) is the nearest junction to Athirapally and it's connected by bus with Thrissur (55 km), Kochi, and Palakkad (110 km). One can take a public/private vehicle from Chalakudy to reach Athirapally.
Pangong Tso



I have always had this unfulfilled wish to visit this place and be days my own for days. Presenting a fine fusion of land, water, and the cloud-kissing mountains, Pangong Tso is one of the best less hindered tourist destinations in the country. Located at a high altitude in the Himalayan Ranges, the salty water of Kumarakom Lake is bluer than blue ever was, clearer than clear ever could be, purer than the purest, and is certainly regal.
Situated at a height of about 13,900 ft, the name Pangong is a derivative of the Tibetan word Banggong Co meaning "long, narrow, enchanted lake". One-third of the lake is in India while the remaining two-thirds lies in Tibet, which is controlled by China. The majority of the streams which fill the lake are located on the Tibetan side.
An Inner Line Permit is required to visit Pangong. The permit is easily obtainable from the DC's office in Leh by either submitting the application yourself or through a travel agent. It is advisable to carry at least 5-6 copies because the permit is checked and a copy is kept at numerous checkpoints on the route.
How to reach: Pangong Tso can be accessed from Leh airport, located at a distance of about 204 km. You can opt for rented vehicles in order to travel to the region of Pangong Tso, which will take you about five hours.

Sandeep Verma
One of my friends once said, I am in love with words and a zoned out poser... well, I will keep it the way it has been said! Besides that you can call me a compulsive poet, wanna-be painter and an amateur photographer