You saw the girl, approached her, talked valiantly, asked-out for a date and she agreed! Surely a job well done! But, what now?
Of course there would be dinner, wine, candid flirting and if you get lucky (or have that charm), you might score a few points in bed too.
But hey, are we not missing something in between these two paragraphs? I bet we are! And that is – how to dress up for that much awaited date. Now I can go ahead and preach you about wearing a nice jacket, or don a casual outfit to impress your date, but that's not how we talk here at www.stylerug.net. And if you have those deep pockets that don't cry while shelling out some extra cash, then why not show it?
Like me or hate me, but there is no denying that girls (not all of them if I might add), like guys with big pockets, and if you are one of those who have got it… then we are here to tell you, how you can dress up your expensive best.
Stuart Hughes Men's suit
This world's most expensive suit is designed by Richard Jewels of Manchester & Stuart Hughes of Liverpool. Yes it has the finest blend of Cashmere, wool and silk. But what sets this suit apart are the 480 diamonds that strategically positioned around the suit. Each single cut gem is 0.5cts, colour G, VS2 quality, all of which total a massive 240cts. It took 600 man hours to make one piece and there are only three pieces that are ever being made.

Price: USD 900,000*
Eton Exclusive Diamond Shirt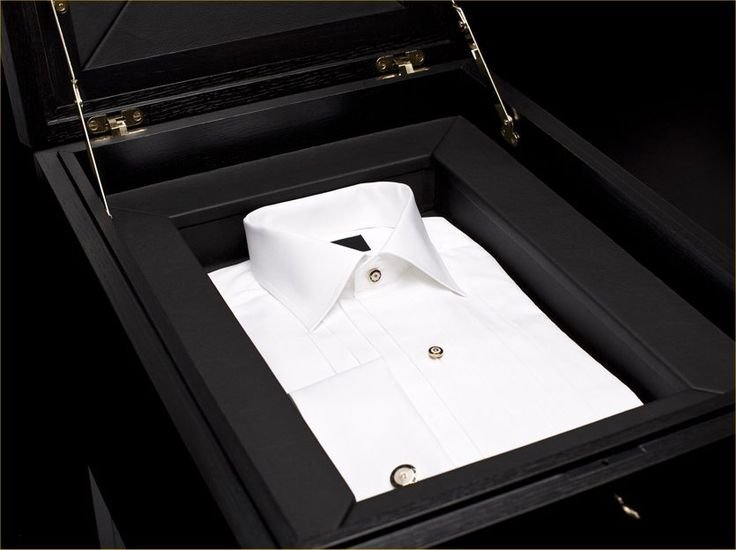 Swedish shirt-making company Eton, celebrating their 80th birthday, created this shirt out of the finest Egyptian cotton. Of course, it couldn't be the most expensive shirt in the world without a few diamonds. Both the studs and the cufflinks are encrusted with diamonds—white diamonds on the cufflinks and colored diamonds on the studs.
Price: USD 45,000*
Jacob & Co. Canary Diamond cufflinks

Crafted from 18-carat white gold, these cufflinks boast with a center piece that consists of 21 carats of canary yellow diamonds, surrounded by 10.76 carats of additional baguette cut white diamonds. Definitely not for the feint hearted, these cufflinks are the final touch of those who have seen and done them all, carefree in terms of finances.
Price: USD 4.2 million*
Piaget Emperador Temple Watch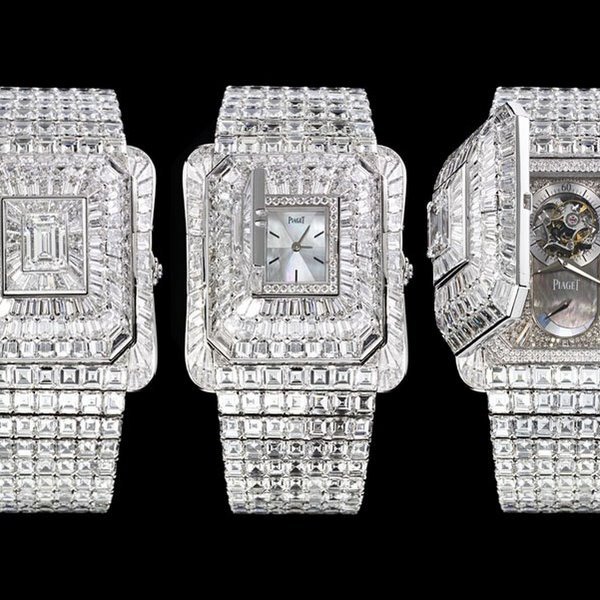 Featuring a polychrome and enamel dial that resembles the North American continent, this watch is made of 18k yellow gold and has over 1200 diamonds all over the watch, thanks to the pyramid style "temple" design of the watch case. It actually opens up, twice. First is a little hatch over a smaller mother-of-pearl and diamond watch face. Then the watch opens up again to reveal a large face with an exposed one minute tourbillon and power reserve indicator.
Price: USD3.3million*
To break the thinking that Louis Vuitton is just a woman brand, the fashion house launched this stunning pair of Louis Vuitton shoes for men. The luxury brand commenced its collection of lace-ups for men in the Spring/Summer 2010. The shoe is waxed alligator leather and looks absolutely masculine. The shoe is a combination of traditional craftsmanship with a bit of vintage touch and is an authentic handmade pair.
Price: USD10,000
Necktie by Satya Paul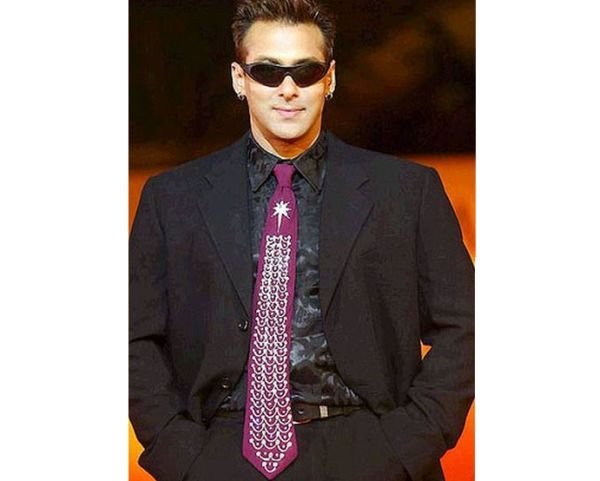 Haven't had enough of the bling yet? Then check this this quarter million dollar necktie by the Indian fashion brand Satya Paul. Satya Paul created this lavish tie from silk and white gold yarns, and decorated it with 261 diamonds (77 carat in weight).
Price: USD2,23,000
– Sandeep Verma