Way back in 1998, I saw a movie – "Dance With Me," that depicted the story of a young Cuban guy; Rafael. While many might argue that it was just one of those movies based on the theme of 'dancing', what intrigued me most, was the Latino music and dancing moves that just kept me spell-bound.
And come 2013, when I first received an invite to interview the leading Latino legend DJ Carlos Campos, who is all set to play for the first time in India this Wednesday (at the B-Bar), I just could not say no – such is my love for Latino music!
Though a native of Santiago Chile, Carlos moved to Paris at the age of 14. A lover of Latin music and dance he soon became popular with the Parisian party set. And if you ever wanted to know the name behind the tracks on the compilations Buddha Bar Nirvana Lounge, Opium Miami, Reggaeton on Fire and, of course, Barrio Latino – then your search ends today.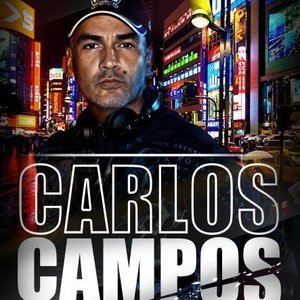 And here is the meat from our interview treat…
SR:You are all set to play at the B-bar this coming Wednesday. How are you feeling?
CC:I am ready with great pleasure, because it's my very first time in India and I have heard that the public is very welcoming. I think it would be one very exciting evening.
SR: When did you realize your passion for music and that you wanted to be in the music industry?
CC: I was 17 when I knew that I wanted to be an artist and nothing else. Luckily, I come come from a family of classical pianists, so I was well supported from the beginning.
SR: How tough or enjoyable was the experience of traveling from Chile to Paris?
CC: It definitely is not at all easy when you have to change your country, but the advantage I had was that I was only 14 years old that time and was able to quickly adapt to the change of culture and place.
SR: What all instruments do you play? And where did you learn it?
CC: I'm a Music Producer by qualification and hold a diploma in Sound Engineering and I work majorly on keyboard.
SR: Tell us, how did you landed up to be the resident DJ (first that is) of Barrio Latino, Paris?
CC: My passion for music and nightlife lead me to meet friends like Claude Challe and Ravin, who made me meet Raymond Visan, who offered me to do the Barrio because he thought I was the best man for this mission. Don't think I have done a bad job, have I?
SR: You have compiled track for Buddha Bar Nirvana Lounge, Opium Miami, Reggaeton on Fire and, of course, Barrio Latino. How do you go about composing your music?
CC: Composing music is just like a love story! You get an inspiration, develop feelings with itand then transform your love into musical notes. There is no better feeling then that, I tell you!
SR: And what works as the inspiration?
CC: For me inspiration comes from our dreams of the future, memories of the past, and everything that we experience in our every day life.
SR: What do you think are the essentials to be a good music composer or a DJ?
CC: I think the foremost important essential to succeed in whatever you do in life, is to have passion for the same. You just do what you feel, and to be a DJ, you must love people and be fused with them
See Also

SR: Coming to your gig in India, do you think Indian audience is ready for all Latin music (we are assuming that is what you are going to play)?
CC: Absolutely! Latin music is very diverse and can make everyone dance to its tunes. I'll play also be playing other forms of music other than Latin, but let's just keep it as a surprise :-).
SR: How do you think India is developing as a next venue for international artists. It seems to be a ever-growing market, isn't it?
CC: India is a powerful country and a country of the future. I think the potential here is huge for international artists and performers, which is only going to increase in the coming future. What also contributes significantly to that purpose is the fact that people of India are well appreciated all across the globe. Everyone knows that Indian people love music and are willing to explore every form of it.
SR: Last but not the last, how do you plan your gigs? And what will be the USP of the event on the coming Wednesday?
CC: Like all DJs, I am ready to explore this experience and share my music with people here. I am not a concert band and I just love mixing with the crowd. Guess that would be the USP!
Quick Facts:
Music makes you – Forget everything else
Single or taken – Single
One instrument you love playing – Keyboard
Best compliment ever received – I need you
Most embarrassing moment – I forgot
Favorite car – Ford Mustang 1970 Mach 1
Favorite holiday destination – Earth