Famous Italian poet- Durante Degli Alighieri once said "The customs and fashions of men change like leaves on the bough, some of which go and others come."
While runways have witnessed some admirable and also some catastrophic revolutions; fashion for wrists i.e. watches for men, have grown from strength to strength, ever since the first ever man's wrist watch 'Santos' was invented by Louis Cartier in the early 90's for Alberto Santos-Dumont.
Admittedly, we all like getting spoiled by the options available but at-times it can result in ringing the bells of confusion in one's mind. Thereby, the golden rule for the wrist says- whether you are looking for an image change or want a medium to speak about your heavy pockets, a right timepiece can be your perfect fashion arsenal.
A first-rate watch can always spin your wardrobe with class and to contribute to the idea, we decided to make a list of three classic watches that could be your partner in crime.
Piaget Black Tie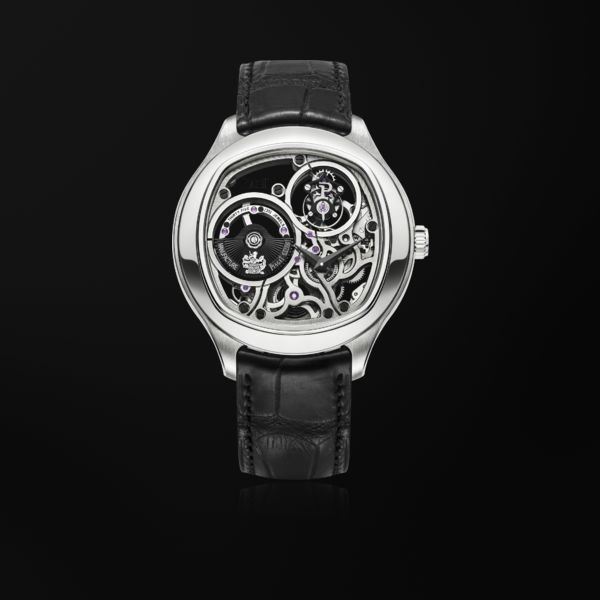 Swiss watchmaker Piaget takes huge pride in its Black Tie collection that personifies elegance, precision and performance that can bring out the most sophisticated movements to your life. From the world's thinnest tourbillon to the perpetual calendar, over fourteen different manufacture calibers have been integrated into this collection. An exhibition of supreme skills the collection comes in cushion, rectangular and square shaped cases with plain and diamond versions that can produce the ultimate experience of tasteful extravagance when endured.
Don't blame us if people stop looking at your clothes and are glued – talking to your hand!
Vacheron Constantin Quai De L'ile

If you have some cash and wish to spend it on something that would set some eyes rolling, then you are reading the perfect corner of this page. Watches may come and go in your wardrobe, but the choice of three metals, two dials and two different finishes enables you to customize the look of your watch that can create world class intimacy of fashion on your wrist and give you the feeling of belongingness. The Dial has Soft vertical satin-finishing in the central zone with Opaline external ring, day & date indication zones and 3 bar water resistance.
The name of this collection is a reminder of the first headquarters of the brand's Maison in the 19th century in the heart of Geneva, in Switzerland, where clients placed their orders to the watchmakers, thereby; you get a chance to connect to the books of history in some form.
Patek Philippe
Patek Philippe gives you not one but numerous reasons to buy its watches. First, unlike any other watch manufacturer Patek Philippe is known for manufacturing its own watch components. Second, in April 2008- Sky Moon Tourbillon a platinum Patek Philippe tourbillion wristwatch made the world record of most expensive watch and was sold for 1.49 million USD.


Third, for the 150th anniversary in 1989, Patek created a watch with 39 complications including the date of Easter, time of sunrise, equation of time, sidereal time and many other indicators.
The brand easily is one of the standouts in the market not simply because of its rich history but durability too.
Do let us know which one is your favorite out of these in the comment box below.