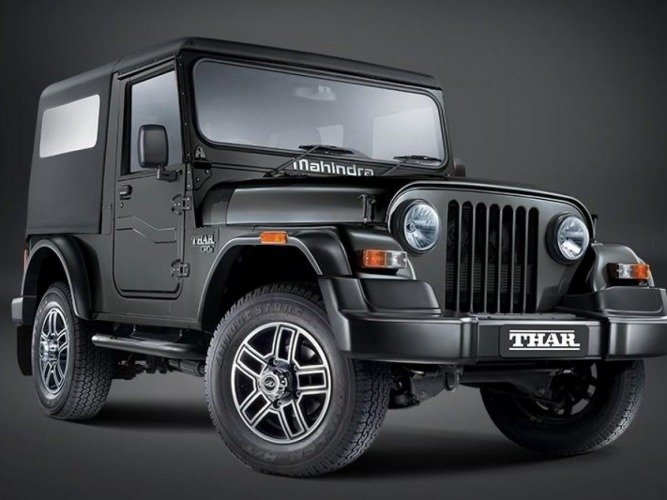 With so many carmakers trying their hands-on picking a portion from the SUV market, Mahindra Thar 2020 is being true to its identity and reputation. While it took Mahindra a long time to evolve Thar into an off-road king with modern embellishments, the wait has been worth it. 
And that is what the latest model of Mahindra Thar boasts of. An all new experience, an all new feeling and a all new excitement. 
Let's talk about the trims first. The AX trim is available in both diesel and petrol with manual transmission, while the soft top combined with R16 steel wheels and footsteps are standard.
Also Read: How To Take Good Care Of Your car
On the other hand, the premium LX trim gets either a hard or convertible top, bt the petrol variant only gets automatic while diesel has both the options available to it. The all new Mahindra Thar 2020 boasts of height-adjustable front seats, touch screen infotainment and R18 allow wheels. You will also find a brand new design that meets the pedestrian safety norms while keeping the classic look intact.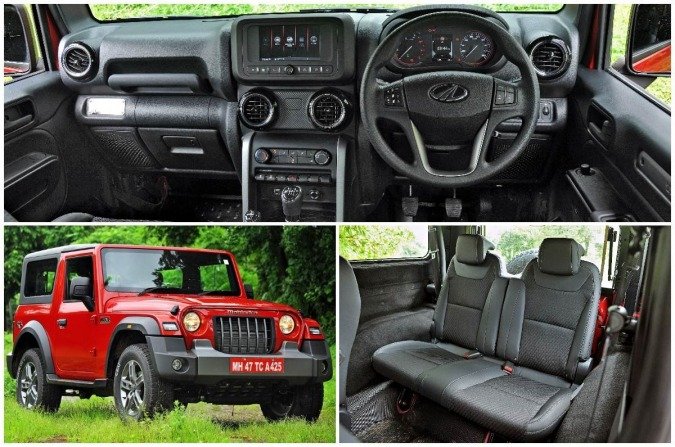 You will notice the tall stance that has changed a lot and find a lot more cain room inside all thanks fo Mahindra's 3rd generation platform, which is also used In Scorpio. The room at the back is much more comfortable and in the hardtop variants you will also find roof-mounted speakers for better music experience which most people look for these days. 
Read: Things You Should Check In Your Car Regularly
However, one problem that still continues to haunt Mahindra Thar 2020 are the loosely dangling cables from the roof and unfinished velvet matting on the sides of the car.
The spare wheel is mounted on the tailgate, while the headlines continue to be halogen with an old-school circular style.
The engine: The mHawk, which produces 13- PS and 320 Nm, paired with 6-speed manual is a fun combination to drive and feels much more refined than before.
However, in terms of ride quality, there is still a lot of sideways movement going inside the cabin all the time. But then, who cares for it when you are off-roading right?