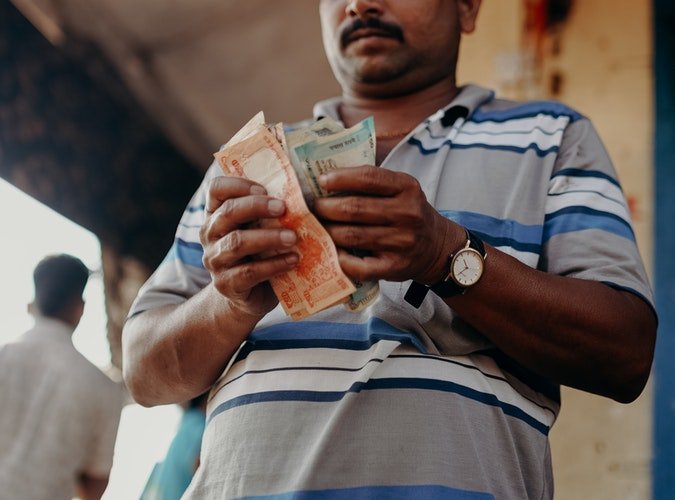 Success stories inspire us. Watching common people succeed motivates us to ask a little more from our life and work towards achieving that. Often we hear about successful people who've done a lot to climb the ladder to reach the top.
We become unsure about ourselves, uncertain whether the same method would work for us, or would we be able to put the same effort to reach the height?  
There are other options where people with a little luck have managed to earn their fortune almost effortlessly.
Playing the lottery is one such widely popular option. If you check through the pages of history, you'd find thousands of stories where winning a jackpot has changed lives permanently for good. In this article, we're going to share three stories of the biggest lottery winners in India.
They embody inspiration, and you'd know, how a small decision has changed their ordinary life for ever! 
But before going to the stories, let's learn how lotteries are going online these days which is opening up opportunities for everyone.
Read: The unsung heroes of The Beatles
Online Lottery
Though playing lottery has been an age-old phenomenon and the most popular gambling activity in India, playing the online lottery is a more recent incident. With the technological advancement and growing popularity of online activities, more people are getting interested in online lottery.
In comparison to street vendors, online lottery businesses are ensuring a lot more options, continuous support, and hence, convenience.
Before moving online, lottery games were being governed by state policies in India. Different states had identical, but different sets of laws and the central government used not to interfere in local policies.
Now that most of the lottery games have moved online, the Indian government hasn't developed or updated its age-old policies for the lottery yet. Since online was not a thing back then, no law/policy can limit the scope of the game. This certainly is another reason for the growing popularity of online lottery in India and sites like Casinoexpressindia.com guiding people to the best online lottery in India 2020. 
Jackpot Stories
The wait is over! Let's look back at the three biggest and most exciting lottery winning stories in all of India. 
₹ 12 Crore for a Kerala Man
Porunnan Rajan, a rubber tapper in Kerala had debts up to his neck. He already had three loans against his name and was struggling to pay them off.
On a sunny Monday morning, with the world's burden on his shoulder, Porunnan was on his way to the bank for a fourth loan to pay off his earlier ones. On his way, he saw a lottery vendor and thought of trying his luck one last time.
He purchased a ticket, kissed it, asked for the blessing of the almighty, and kept it in his pocket. 
He kept praying for some sort of consolation price which would help him get rid of his debts, never knowing how his life was going to get changed within a week's time. The next Monday, the draw results came out.
With a jumping heart, Porunnan went to check his numbers. When he found out that he won the Christman-New Year jackpot, he could hardly believe his eyes. He called for his son and asked him to recheck the results. 
Read: How to take care of your car
The 52-year old daily wage earner finally could have a grip on the idea that he too could win this staggering ₹ 12 crore lottery. He couldn't hold his tears, hugging all his family members one by one.
With the money, Porunnan had bought a larger apartment after paying off all his debts. He has decided to ensure a better education for his daughter and a better living for his family.
He's looking for a sustainable investment opportunity that would ensure a comfortable life for the generations to come.
A doctor duo won ₹ 8 Crore
Living in a city like Mumbai, Ashok, and Kriti Patel, the husband-wife duo used to pass a busy time day and night. Like most of the other educated middle-class common people, the doctor duo never had felt the drive to buy a lottery ticket.
They had thought that it was never in their destiny to win a lottery prize, let alone a jackpot. 
On their anniversary day, when they were strolling past the Mumbai sea beach, they saw an elderly lottery vendor stationed by the road, selling tickets. The man seemed burdened with his age and poverty.
Though the couple knew the lottery was not their cup of tea, they had decided to purchase two tickets from the old vendor out of compassion. 
The lottery seller had thanked the couple gleefully and the doctor duo took their leave with a smile. 
At the end of the week, when they carelessly checked the lottery results, they were shell-shocked!
They won the first prize worth a whopping ₹ 8 Crore, which was the biggest lottery win in Mumbai in terms of prize money. Both Ashok and Kriti were on the ninth sky as they never had thought this lottery ticket could bring so much for them.
With the money, the doctor couple had decided to buy a flat in Bandra, as they were finding Mumbai a bit difficult to live. They had sent both their children to the best schools and ensured a secure future for them.
See Also

Three Lotteries in Three Consecutive Years
This is a story of sheer persistence. There are people who've randomly invested in buying lottery tickets but haven't won a single prize.
There are other people, on the contrary, who've won a jackpot on their first purchase. Seeing the second category of people we often think that winning a lottery is completely a matter of luck. The story of RP Manoharan tells us otherwise. 
Manoharan has won not one or two, but three lotteries in three consecutive years. Though the prize money is not so mouth-opening like the preceding stories, we still rank him among the biggest lottery wins in India for his persistence.
Manoharan won his first lottery in 2016. The jackpot prize money was ₹ 65 lakh which he spent to renovate his house and set up a small business.
The following year the prize money was ₹ 70 lakh, slightly higher than the previous year. A lot of us would quit investing our money in the lottery after winning two consecutive jackpots. But Manoharan's intention was different.
He kept investing in the lottery which brought the third consecutive jackpot win worth ₹ 70 lakh again.
Later, in an interview, Manoharan said that the three consecutive wins were not a result of his luck, rather he had always been persistent in purchasing lottery tickets throughout his youth.
He had often spent ₹ 5000 for lottery ticket purchase in a month which, he believed, had awarded him with the jackpots. In every walk of life, as he said, if you stay passionately persistent, your efforts would be paid off. 
Benefits of Online Lottery
The above three stories are a true inspiration for any lottery lover. Knowing the true benefits of the online lottery over street ones would motivate you more in playing your best cards online. 
Online lottery companies come with the highest and most diverse jackpot games. These renowned companies have been operating their business for years and have already earned a reputation.
Plus, like many other online gambling sites, these online lottery businesses offer discounts and bonuses for registering with them. With time and the growing reputation of online lottery games in India, a good number of companies are joining the market, making it more competitive.
Where there is competition, there's room for better services, more options for payment methods, and solid culture.  
Who wouldn't like to win a lottery jackpot record? Don't we all have a longing to be the lucky one among the crowd, who would raise both hands and shout "it's me, it's me" when the lottery is drawn? People who succeed are people like you.
They had never thought they could ever break the jackpot and claim the prize, not before they had managed to do that.
With persistence, passion, and belief, you can be the next jackpot winner, materializing all your dreams with a single shot. With more benefits and convenience, the online lottery can be a wonderful option for you to check out right now!