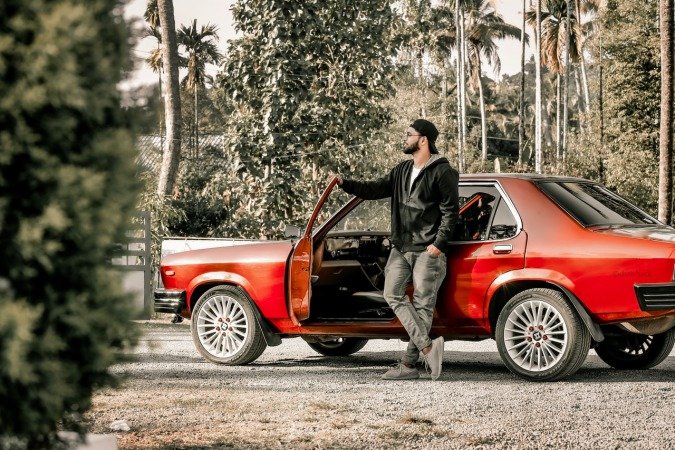 Peter Minkoff
Peter is a men's grooming & fashion writer at High…
Picking the right color for your car has never been an easy job, and if you think that you're the only person struggling with this issue, think again!
This is something that has been bothering people for ages – basically ever since the beginning of the car industry.
Car colors have constantly been changing and some of them were more popular than the others at a certain point in the past. So, how have these trends been changing through history, and what are some of the most popular car colors of the 21st century?
All black everything
We all know the famous Henry Ford quote regarding car colors – the customers could pick any color they wanted, but as long as that color is black. Well, that wasn't exactly the case in the early years of the car industry, but it wasn't completely untrue either.
The truth is somewhere in the middle because first cars did come in a variety of colors, including red, brown, green, and blue, but they were completely black for a while.
The reason for that was quite simple: Ford had to produce a massive number of cars at once, and black was the cheapest, quickest, and most effective finish he could find for his Model T. This color was also the fastest to dry which means the cars could get out of the factory and onto the road very quickly.
Colorful and vivid
As you can see, the history of car colors was exciting from the very start, and it continued being that way in the decades to come as well. In the 1920s, for instance, Lincoln was an extremely popular car, and it came in all colors you can imagine – literally! From pink and green to purple and blue, this car was designed by real pioneers in the field of the auto industry and people whose imagination was truly ahead of their time.
A similar scenario was happening with other car manufacturers such as General Motors, among others, and they were happy to explore different color choices themselves.
This led to a real revolution in the middle of the century and people were buying colorful cars left and right. But, there was another problem car owners and manufacturers had to face – the price of paint.
Different options and choices
One of the first things car manufacturers noticed when people started asking for different color choices and options is the price of the paint. Back in the 1940s and 1950s, car paint was more valuable than you can imagine, and extravagant colors made the cars much more expensive.
This is why some people stick to basic options like black and white, while others explore different approaches to car paint and are open to various alternatives. 
Certain manufacturers even started using innovative finishes to make their models unique and visually appealing, and this ultimately led to the rise of those useful nano ceramic coatings that don't just make your car look amazing, but also protect your vehicle against mud, dirt, debris, rain, snow, and other harmful elements.
The plain and boring 21st-century
As you can see, car colors were always an interesting and intriguing factor that made car manufacturers and owners seek different options and ideas that could help them bring out the best looking cars on the road.
The trend of colorful models was still present in the 60s, 70s, and 80s, but once the 1990s came, things started changing and the choice was limited – on the one hand, you had cars that were black, white, and gray, and on the other, you had all the other colors.
It's no secret that most models in the 21st century belong to the first category, but some people still don't know why that's the case. And even though this sounds like the biggest conspiracy in the car industry, things are very easy to understand – it's all about the design and the visual appeal.
White, gray/silver, and black are the simplest and most effective colors that represent how innovative and ground-breaking our technology is, from our iPhones to our cars. This is why about 39% of all cars made in the world are white, according to a recent study, and the white/black/gray combination can be seen in almost 80% of all cars in North America at the moment.
The car color trends have been changing in the past 100 years, and it's safe to say that they'll continue changing, but when picking the right color for your car, remember to take safety into consideration and not just the visual appeal.

Peter Minkoff
Peter is a men's grooming & fashion writer at High Street Gent magazine from UK. Beside writing he worked as a menswear fashion stylist for many fashion events around UK & AU. Follow Peter on Twitter for more tips.