If you are a football lover, football guys- not soccer, then you would know that being a quarterback is one of the toughest positions to be in.
Also known as the signal caller, QB generally dictates the game, leads the offense and more or less, gets all the credit for winning or losing the games, which without a doubt makes it a spotlight grabbing position too. The ones who have been able to handle this pressure; especially in the big leagues like NFL, have often been referred to as – the world's best quarterbacks!
Optimum physical attributes, super-accurate throwing hands, elusive scrambles- quarterbacks are a different breed altogether in this game!
Here's a list of the top three quarterbacks of all time in the NFL.
Brett Favre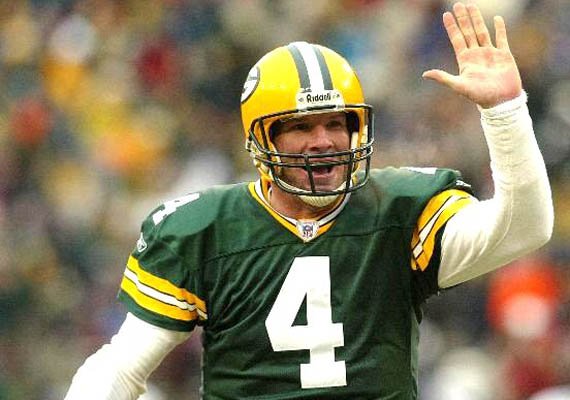 How many sports personalities do you think can last till the age of 40 and perform continuously? This gunslinging quarterback was one of the toughest to ever play as the quarterback with the Minnesota Vikings after putting up a Hall of Fame career with the Green Bay Packers.
A three time MVP and 11-time Pro Bowler was loved by his teammates, as well as, the media. Favre is the only QB in history to top 70,000 passing yards and 500 touchdowns. He finished his career with 186 victories, tied with Peyton Manning for the most all-time.
Dan Marino
Although he never got to win the super bowl and had a mediocre 8-10 career record in the postseason, as a quarterback he put up some very impressive numbers that were simply unheard of in the 1980s.

The Pittsburgh native threw for 61,361 yards and 420 touchdowns in his NFL career, including a then-incredible statline in just his second year in the league, when he threw for 5,084 yards and 48 touchdowns. Marino led the league in passing yards five times, was named MVP in 1984, and was a Pro Bowl player nine times in his career.
Steve Young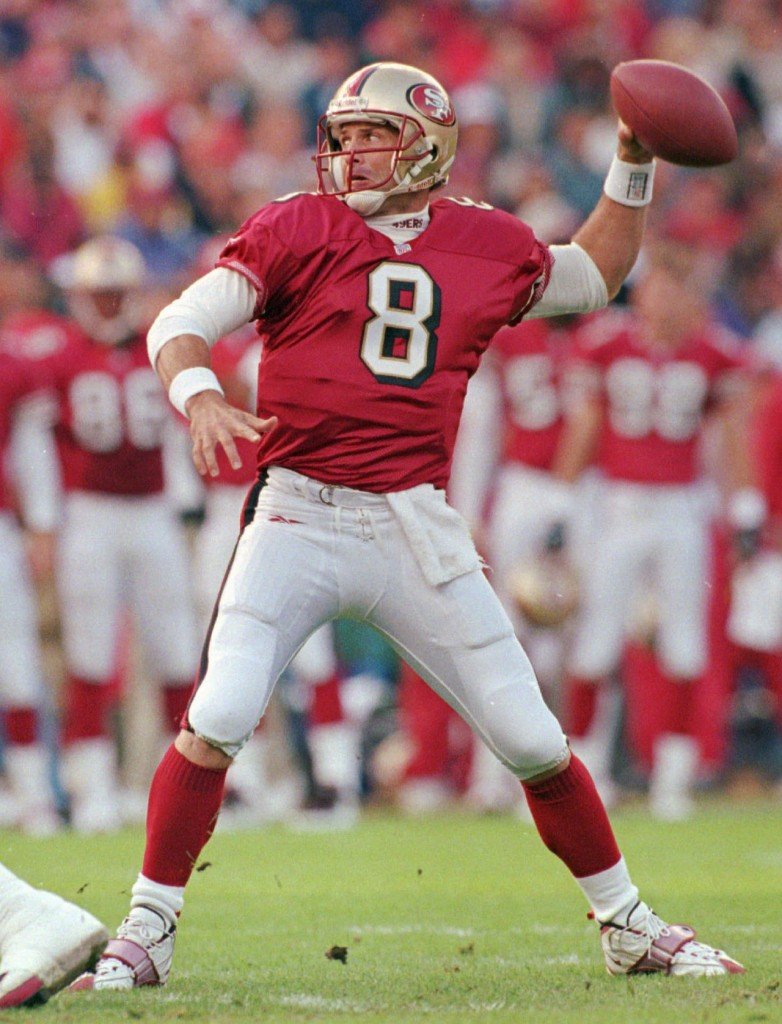 This southpaw dealt with two seasons on the USFL's Los Angeles Express—something that continues to be a plus for Young; his contract, paid in an annuity, runs until 2027—then suffered a 3-16 record with the Tampa Bay Buccaneers before being traded to the San Francisco 49ers.