Nike has been constantly motivating running right from the grassroots level with its novelty and passion for sports. Initiatives like the Nike+ Run Club (N+RC), Nike+ Running and Nike+ Training app are the brand's attempts to elevate running not just as a sport in India, but also as a fitness and lifestyle choice for living healthy and feeling good.
Daniel Vaz who is the Head Coach of Nike's largest running community – talked exclusively to us on the growth of running as a sport in India.
SV: Please do tell us a little about yourself
DV: I am an Engineer by profession and a fitness instructor by passion. I am certified by premier certification agencies such as the National Strength & Condition Association and the American Council on Exercise, USA. I have been coaching runners since the last 10 years and have been a coach with the Nike Run Club since 8 years. I have completed 30 full marathons including a few in Europe.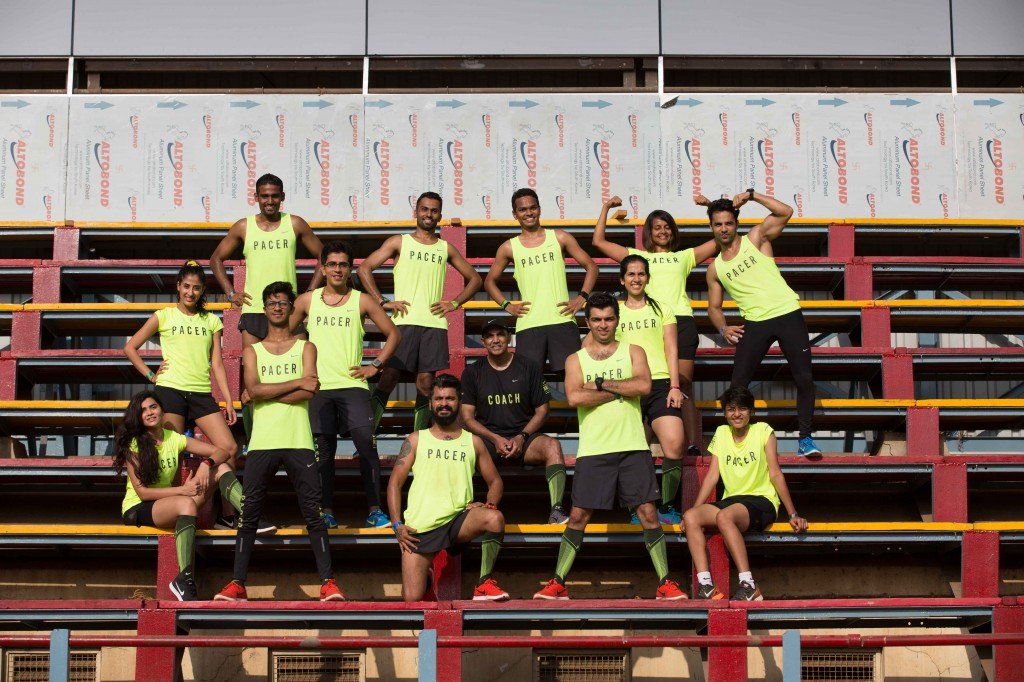 SV: How did you get into fitness training? Was it something you always wanted?
DV: I've always been an active even when I was young. I have played football ever since I can remember and well beyond college, into my late 30s.
On a lark, a friend and I decided to check out the Pune International Marathon in 1995 out of curiosity. Even as amateurs and despite doing long distance for the first time, we were compelled to participate in the full marathon because the half was limited to women participation. We ran our first 21 kms since we were reasonably fit, after which our bibs were yanked off by volunteers and we were herded into a waiting bus as we did not make it in the cut-off time.
I've not looked back since that day because I resolved to train and complete this distance of 42.195 kms. I achieved this goal a few years later not once, but several times.
SV: Tell us about the Nike running community, N+RC. How did you get associated with the idea?
DV: Nike is a running company started by a Track & Field coach and an athlete; running is part of our culture, we want to fuel participation in the sport. In order to promote the sport from grass-root level in India, Nike has established several properties/initiatives which aim to not only popularize running as a sport in the country but also train and enable enthusiastic runners.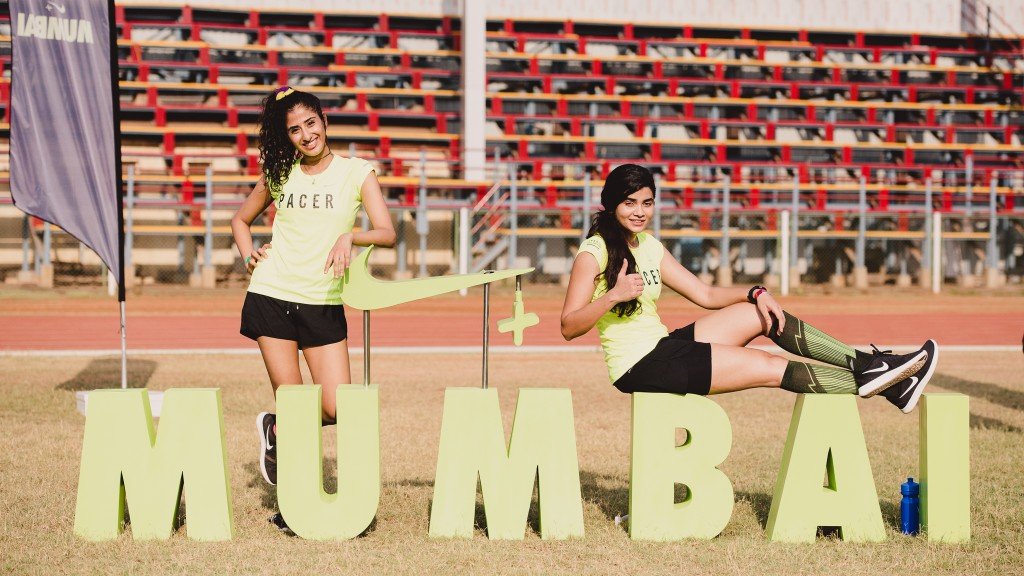 With the aim of helping individuals run their first and fastest race, N+RC has free registration and invites people to be part of the Nike running community. We have between 60 – 80 runners for each N+RC event.
The N+RC sessions are designed for every runner, be it a beginner or an expert. These sessions have various types of training runs from recovery to speed runs and everything in between. We have pacers that run at different paces and runners that turn up can choose the pace that they would like to run.
Each workout has a warm up, some functional training and then a run between 5 – 7 kms, followed by a cool down and stretching. In order to aid runners, Nike provides pacing bands, arm bands for their smart phones which have the Nike+ Run Club app.
Nike+ Run Club app with enhanced in-run controls, real time audio feedback helps people get most from their run. If an individual is training for the marathon, this application can design a personalized training schedule which will help them achieve their goal.
These are some attempts to elevate running not just as a sport in India, but also as a fitness and lifestyle choice for living healthy and feeling good.
SV: What role does N+RC play for the runners who want to get more fit and what kind of training methodologies do you follow while training?
DV: The Nike+ Run Club offers a comprehensive format for runners of all ages and categories, right from the fitness enthusiast to a beginner to an advanced runner.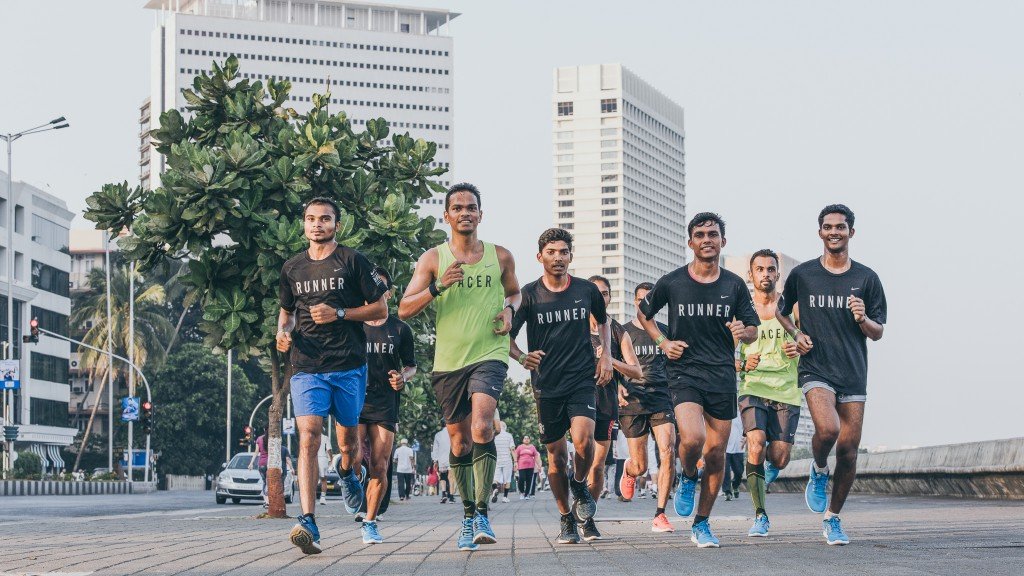 The format includes athletic warm up, running drills to improve gait, high intensity interval training, and strength of full body. Apart from this we also do core, speed workouts, aerobic runs and flexibility routines.
SV: Do you also advise them on eating habits and how to best maintain their bodies?
DV: On the subject of nutrition, we limit our advice to athletic nutrition. We advise them on pre-run, during and post run nutrition. These include recommendations on carbohydrate and protein intake as well as appropriate hydration strategies including recommendations on electrolyte intake.
SV: Tell us a bit about the Nike training app. What all does it offer?
DV: Nike Training Club app is an ultimate personal trainer. Loaded with 100+ workouts, clear audio and visual guidance from experts for every move, the app plans to help one get fitter, faster and stronger, irrespective of one's level or goal.
The app allows one to choose from over 100 workouts by Nike Master Trainers and create personalised training plan based on ones needs.
100+ workouts, expert guidance and personalisation features enables one to make most of this training program.
SV: How do you think, communities like Nike+ Run Club can contribute in making our society healthy, considering the fact that eating habits of today's generation is not one of the best?
DV: Running as a sport is basic and simple, one can revel in the pure joy of self-locomotion. It requires one to just slip into a pair of shoes and step out the door. It did not require a gym or expensive club membership. It just requires an open road. One can squeeze this 'fitness routine' in any time that is available, anywhere in the world.
At the Nike+ Run Club, we encourage people from all walks of life to 'Come run with us'. We teach them that 'everyone can become an athlete' and equip them with the safe training practices. Through this we engender a healthy lifestyle for our runners.
Running 3 – 4 days in a week and accompanying it with strength training on some days equips one with a fitness level that brings down the resting heart rate.
Besides, one gets the added bonus of indulging in the occasional gustatory delight without having to watch their waistline. Last but not the least, the periodic endorphin rush ensures a state of well-being which helps one cope with stressful situations that helps in bringing about a blissful work-life balance.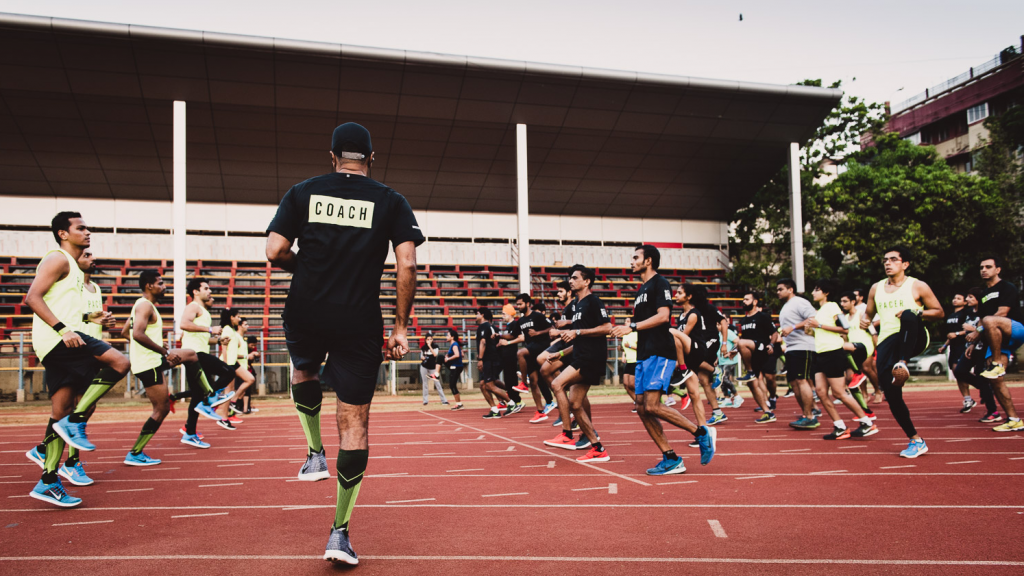 SV: What are the future goals for this club and what more is it expected to offer to the community?
DV: Nike+ Run Club is one of the most popular run clubs in the country. It's a place where you get to meet people who share the love for running.
No matter at what level you are, beginner, intermediate or an expert, there is always something for everyone to look forward to in this running community. Every runner here gets an opportunity to mingle with other likeminded people who constantly motivate each other to run their funnest and fastest miles in every session.
Nike+ Run Club aims at continuing to spread the love for running amongst people and motivate them to take up this sport/activity.
– Sandeep Verma