"So you are drinking whisky or scotch?"
We are sure there would have been more than one instance when someone asked this question and left you wondering – 'what exactly is the difference between the two?'
But if you thought that there isn't much that differentiates them, then we don't blame you, as you are not the first one to misunderstand the concept and surely not the last one either. To enlighten you better, here is a little tutorial about the same, before we come on to unveiling the crisp pointers that would enable you to know a lot more about scotch in detail.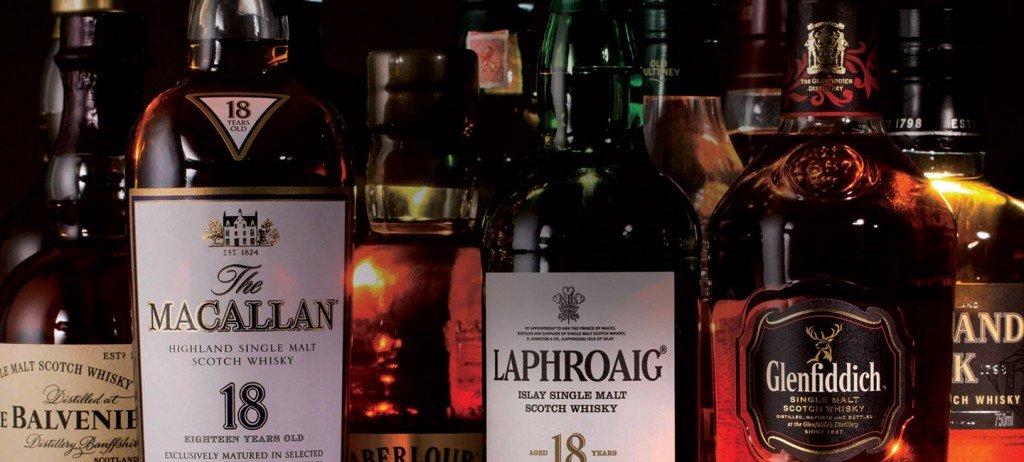 Whisky is any drink that is distilled from fermented grain mash, with the only exception being, that some whisky are made from corn, which doesn't always have to be aged. All whisky must be distilled at a minimum of 40% alcohol by volume and the difference in any depends on the type of grain used for the mash. On the other hand, for a whisky to qualify as a scotch the spirit must be made from malted barley. The spirit must also be ages in oak casks for no less than three years and must have an ABV (Alcohol By Volume) at less then 94.8%.
Now let's get to know your scotch…
Single Malt, what's that?
Simple and plain; single means the scotch is from one single distillery and malt refers to the malted barley. While there can be various types of grains such as, barley, rye and wheat to make a scotch, but a single malt will always have barley as grain.
Old is not always better
Misconception is the best word to describe the thoughts of people who think that older the scotch, better it is. Though age does play a pivotal role in the ultimate-taste, but so does the quality of the cask that is being used. Always remember, that scotch always matures better, if stored in a high-quality cask.
Nose-Up
You must have seen people stir their wine glass, before tasting it and then confirming the quality. But that's not how you figure-out the taste of your scotch before sipping it. Just waft the glass underneath your nose and the first smell that you would get will be sweet and light, before turning into a darker and richer aroma. Take your time to appreciate the flavor, before it all goes inside you.
How to drink?
For that real blend to come out and impress you with its taste, make sure that you chew the scotch around your mouth (don't swirl though), keep it in there for a couple of seconds and then swallow. Follow it with a big breath in and out of your mouth to get the most out of it. While the sweetness is sensed at the front of the mouth, the oakier tannins will make their presence felt at the back of it.
Neat or with water, what's the difference?
Sipping your scotch neat stands to only one thing and that is – appreciation! On the other hand, adding water breaks the surface tension of the liquid, thereby, diluting the alcohol by pushing the heavier alcohol down and keeping the lighter one on the surface thus resulting sweeter in taste. Adding water has one more advantage though, as it chills down the fatty oils that are inside the scotch, thus, giving you less of the headache to hit the gym next day.
Here is a list of few scotches (region wise from Scotland) that are well-liked all across the globe.
Islay island – Bowmore, Ardbeg, Finlaggan, Islay Mist andSMWS.
Speyside – Banff, Cardhu, Aberlour and Macallan.
Lowland – Auchentoshan.
Highland – Brora.
Just remember – If it is not from Scotland, then it is not a Scotch!