Home » NoFILTER Cafe Review


We were recently invited to the #NoFilter Café at SDA Market, New Delhi for their bloggers meet. Located right on the edge of the SDA market, adjacent to the main street, the cafe gave us good vibes as we walked inside it to experience what they had to offer.
We started off at the rooftop with some welcome drinks, followed by lemon based vodka shots. The rooftop gave an exciting vibe and the soft music- deep house to be precise, which also happens to be one of my favorite genres while chilling, added more to the overall experience.

We tried a lot of dishes, including the Mumbai Okra, Sushi Sandwich and Garden Burger. But the most amazing thing they served was their different flavored and different colored vodka shots and beer – we had a green one!
The place does justice to its name – #NoFilter. The café offers maximum things with limited restrictions. Their idea is to let people enjoy to the fullest without filtering their idea of enjoyment. A lot of things which are not allowed in other lounges and restaurants can be done here without any interference from the stop. For e.g. you can sit at the cafe whole day, order nothing, and no one would come and question you for the same.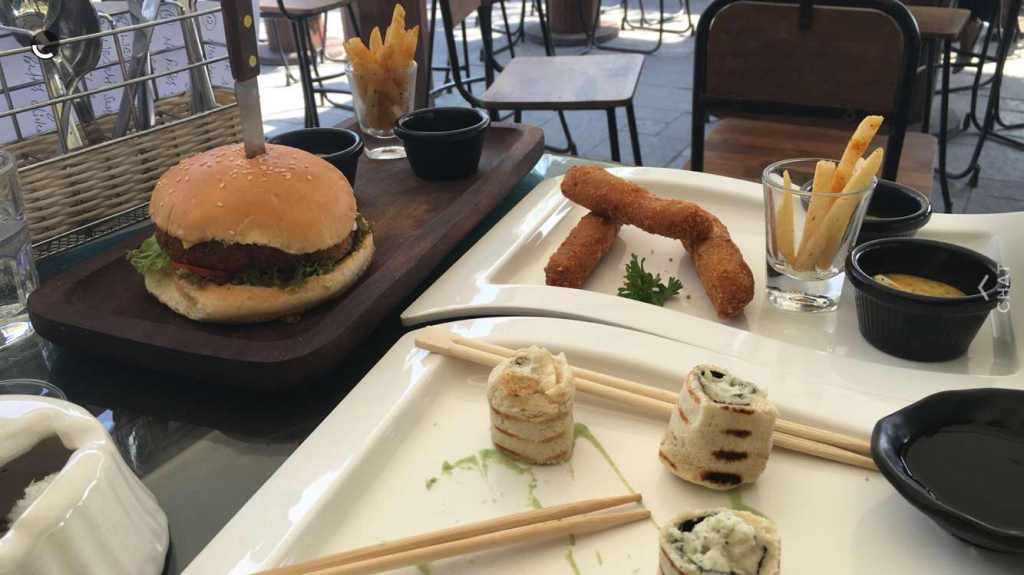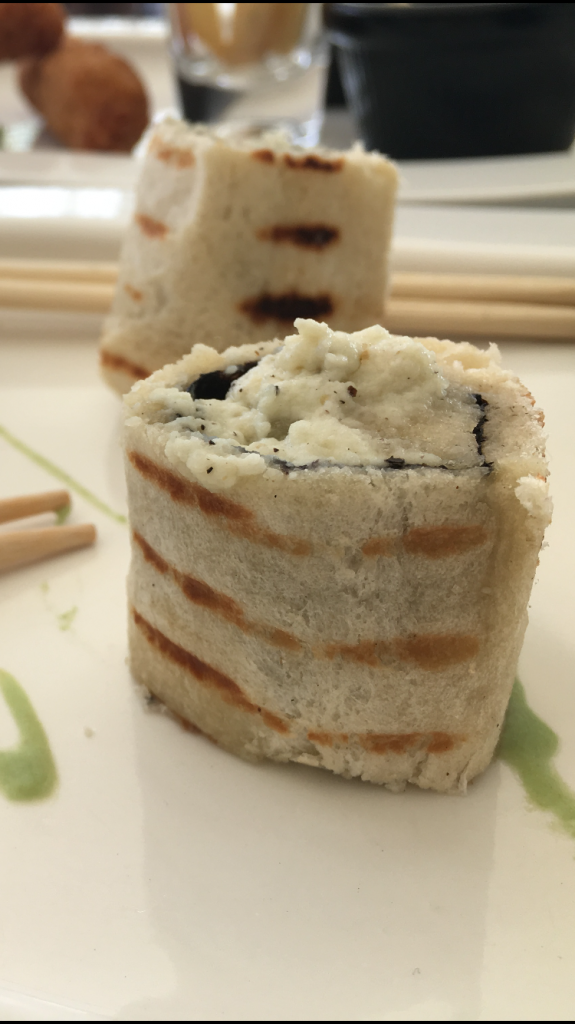 You don't have to specially dress up or wear shoes before coming to this place and that adds weight to their overall theme of letting people chill and not worry about their physical appearances while walking in. So, you can come and chill in your shorts and slippers for the whole day.
See Also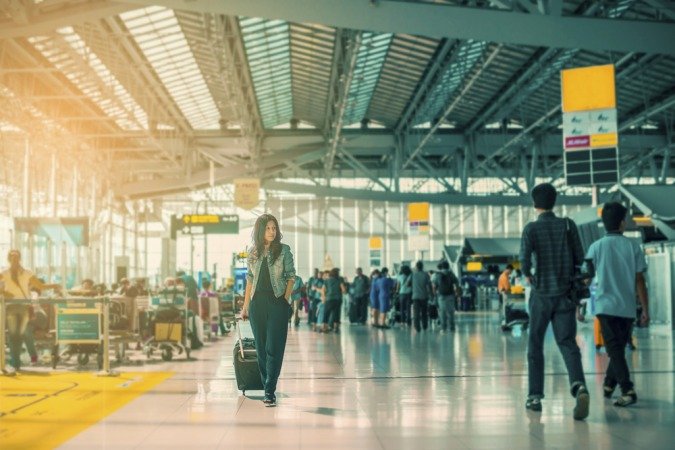 Home » NoFILTER Cafe Review
Another great thing about #NoFilter is its team. The team is highly skillful and the members know what they're doing unlike some. They are creative and unique in their approach which makes them stand out. We had a very hearty conversation with their corporate GM, Deep, who was a fun person to interact with with a lot of knowledge. An ex wine taster, the guy seemed to be full of energy, which you need to see in any team that is a part of hospitality business.
Really, it has just been two months since this place opened but it has started creating a buzz already. We recommend you to check out this place if you want to experience something different. The food, ambience and music is all 4/5, according to us.
Picture and words- Suhail Suri