Home » This Diwali, here's an unbeatably hot offer for you!
This Diwali, here's an unbeatably hot offer for you!


It was probably in the summers of 2014, that I bought a brand new AC to counter the heat that we all know the capital city is capable of.  Needless to say, the first couple of years it worked absolutely perfectly, but as every machine does, it started to lose steam soon, asking for regular servicing and maintenance.
All this is fine and makes sense right?
Well, what disappointed me was, as big a brand that I had opted for, the after-sale services and the cost of the servicing for the AC were ridiculously bad and high. A regular dent in the pocket, if I may add.
So when it came to replacing my AC this year, I tried to search for the best AC brand that would not only solve my immediate need of countering the heat but would also have the best deals during the festive season to help keep the servicing and maintenance costs as low as possible.
And that is when I came across Cruise Air Conditioners; India's premier Air Conditioner brand that has set the bar for cooling technology for over 25 years. In simple words- best in the business!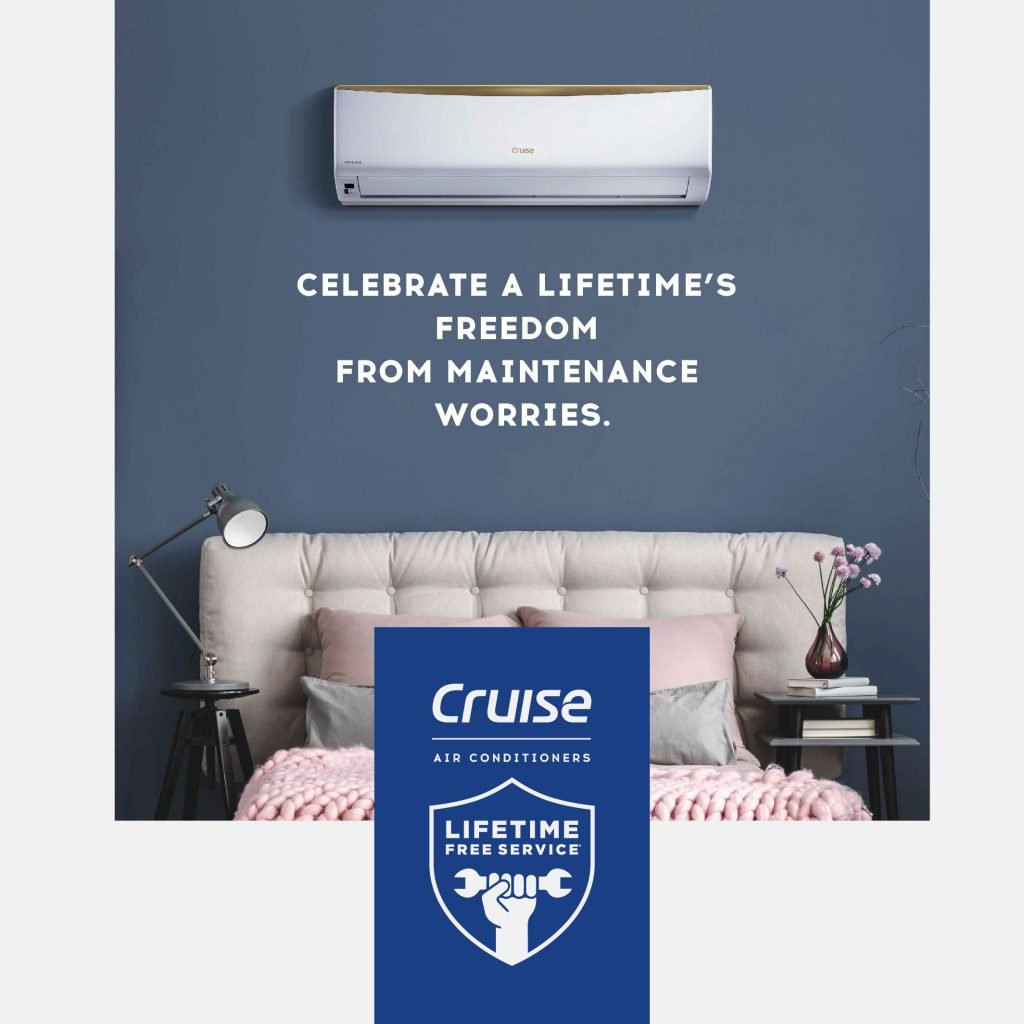 Having pioneered air conditioning technologies such as Dual-throw window and Tropical Inverter split cooling solutions, Cruise Air Conditioners offered all that I needed and much more.
What I am here to talk about though is their latest festive offer, which if you ask me, is nothing short of a revolution and promises to make your and mine diwali experience that much better.
Cruise Air Conditioners is now offering a special festive 'lifetime of free service' offer with its flagship VarioQool inverter split air conditioner series.  'First-time ever in India'.
What does that mean?
Well, what it means is that all customers a VarioQool inverter split air conditioner during the offer period will be eligible for free servicing by Cruise AC's specially trained maintenance team .
Yes, you read it correctly; For a lifetime!
There is a catch you say? Absolutely not!

The Cruise Varioqool inverter split air conditioners offer the best defense against temperature fluctuations without compromising on cooling and also comes with intelligent Aurasense temperature controls to suit your needs.
Armed with 5 Gen Varioqool technology to brave the scorching Indian summers and pollution, the AC also discounts you from the frequent, irritable maintenance hassles and associated costs.
I must also tell you before you wander off, that this limited period offer is valid only till 10th Nov 2018 and I can assure that no other brand has ever offered Lifetime's freedom from AC maintenance (T&C Apply).
See Also

Home » This Diwali, here's an unbeatably hot offer for you!
If you ask me, for all the Diwali offers that we as consumers keep looking for, there is nothing that can match this one.
So, what are you waiting for?
Avail the below perks of this offer- NOW!
–              No Service Charge
–              Lifetime Warranty on Inverter Compressor
–              30-Day Post Service Guarantee
–              Professional Diagnosis & Repairs