Home » Why Is Roman Reigns Booed By The Crowd
Why Is Roman Reigns Booed By The Crowd


He is fit! He is an athlete! He is strong! And bloody hell, he is hot! WWE Superstar; Roman Reigns, has got it all going for him. Money, stardom and fame… all of it! Except for one i.e. love of the crowd.
Every time Roman Reigns walks in, every time he is leading a match, every time he prepares for his trademark finishing moves, every time he raises his hand,as a winner, all he gets is the booing of the crowd. Surprising right?


Well, even to me it seemed a little odd for quite a long time, therefore, I decided to find out the reasons for the same. And surprisingly, the crowd isn't so wrong here as well. They all know how fixed and rigged WWE matches are and their booing is a synonym to telling the WWE – we will not take it anymore!
Here is why, the current champion of the WWE i.e. Roman Reigns, is booed by the crowd!
After Shield's split, the WWE clearly wanted to push him as a major singles guy, and has always kept in him in the limelight to provide one opportunity after another. Him winning the Superstar of the Year Slammy when he was injured for half the year also made it seem like WWE was shoving him down our throats.
Also, in the last Royal Rumble, the crowd favourites going into the Rumble were Bryan, Ziggler, Ambrose and Reigns in that order. Nobody booed Reigns when he entered. The crowd cheered for him quite a bit.
See Also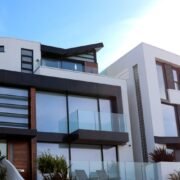 Home » Why Is Roman Reigns Booed By The Crowd


Main reason was the absolute crowd favorite of the night Mr. Daniel Bryan. He was eliminated pretty early and crowd just couldn't digest that. The rumble became an expected one after Bryan's elimination. Big Show and Kane teamed up and started eliminating every other superstar except for Roman, this showed clearly that he was going to win the rumble.
Let us remind you he is the same guy who beat entire evolution last year to win WWEWHC last year. Last year he didn't compete in Rumble at all and still had his name written all over WM31. Crowd really wanted to see much more of him specially his fast wrestling style is treat with so many people in the ring. But he competed for mere 10 mins with one elimination.
Personally speaking, we absolutely love the guy. But his antics and attitude are become more so predictable now. He needs to have a better marketing strategy going for him, than the one right now. But till then – Roman Reigns Booed By The Crowd, Will Always Be A Matter Of Fact!