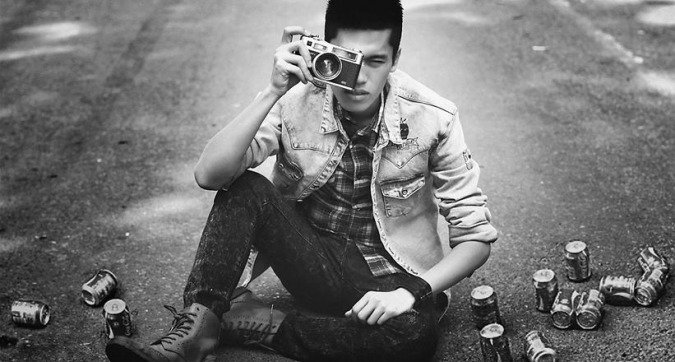 I have been a part of the fashion industry in some capacity or the other since 2008, and as a journalist/blogger since 2010. In these 7 odd years, I have seen a lot many things, which include hook-ups to ego brush-ups. I have liked some incident and I have disliked some… but I never really formulated an 'opinion' about this industry!
For me, it all came with the package! A package, that was diverse in nature (as people came from all types of background), and a package that offered all the sweet and sour memories that one can create by being a part of it.
What has been astonishing to see though is the fact that, just like people know more about how to run a cricket team better than the coaches who are actually running it (we all are experts when it comes to that), there are individuals who are out there who think they know more about this industry and have got a strong opinion about it! Be its functionality, people involved in it, work ethics or implementation of workforces blah blah blah!
No doubt, there have been notions and there have been misconceptions, which I have come across a lot while talking to a lot of people! Therefore, I decided to make a list of things/notions/presumptions which I think we would all want to see change- when it comes to the 'fashion industry'.
Models are not sluts: 'A guy with 5 girls is a dude, but a girl with 5 guys is a slut!' This is utter Sh*t! Frankly speaking, I do know of quite a few characters who have indulged more in skin business than being real models, but then, a deed of few cannot and should not be termed as the karma of all!

Let's change that notion!
PR and journalists can never be friends: "A PR only talks nicely when she/he has got to get some work done by the journalist." Well, even a journalist talks to a PR with all the love of the world when he/she has to write a story and need some input from their clients. It has always been a give and take relationship, and the sooner we acknowledge it, better it would be.
I personally know quite a few PR people who have eventually turned out to be great buddies, who call me not only for work but in mine and their dire time too!
Let's change that notion!
All designers are gay: THEY ARE NOT! Even if they are, they did not ask for your permission to be one or not to be one. Just like you have the right to be straight (or have been), they have the right to be gay (or are). When their loved ones accept them for who they are, who are you to point a finger at some one's personal life?
Let's change that notion!
Compromise gets you to the top: Yes, to some extent it is true! But this belief by most of the new talent that is knocking on the door of the fashion industry, which thinks that compromises (be it in any form- though the high percentage is of sleeping around), can get them to the top level in no time, is full of crap. It can only take you so far.
I do know people who have reached greater heights by compromising with their moral and ethics in life, but that alone cannot be your sure shot way to get success in life. I talked to Sahil Gulati of Mint Blush, and he said "People should get work purely on their talent basis not by compromising. The industry also needs to be a little more professional and not work on bhai-chara basis. If you have the talent, you get the work.. if you have none… then better choose another profession, where you can be good at- with some talent!"
Let's change that notion!
See Also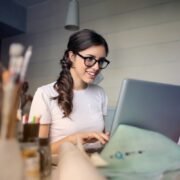 The fashion industry is a self-centric industry: Yes, it can do more, but to say that it doesn't do anything for the society is absolutely rubbish! I have seen quite a few the leading body of the industry i.e. FDCI, getting involved in a lot of CSR activities and the one that touched me the most was the "Fashion For A Cause" show that saw names like Lecoanet Hemant, Ashish Soni, Ravi Bajaj, J.J. Valaya, Tarun Tahiliani, Ashima-Leena, Suneet Varma, Ritu Beri, Rajesh Pratap Singh, Rohit Gandhi-Rahul Khanna, Shantanu-Nikhil and Manish Arora sharing the same dais in WLIFW A/W'12 with each participating designer vowing to fight against human trafficking via a show that had a central theme – Alice In Wonderland that had images clicked by photographer Subi Samuel.

FDCI has also collaborated in the past with Ministry of Textiles to bring forth the artistic values and creativity of North East that is so craving to be seen by the world.
Let's change that notion!
Bloggers do not deserve what they are getting: Well, I decided to keep the last for the best. Bloggers have long been taunted for getting too much attention from brands and media alike. And often, you will find journalists from newspapers and magazines complaining about it, only to see them convert into a blogger after a year or two.
Let's face it guys, bloggers take the risk of going job-free, they do not keep the job-security that you guys have and often get their payments with a delayed timeline of 2-3 months. But that doesn't mean they don't have bills to pay or expenses to meet in personal life. They work equally hard, rather more than any other journalist, because not only do they have to create content, but make a brand out of it too, which none of the journalists has to. To understand the digital media needs, they have to upgrade their skills every day and make sure they can be at par with the industry.
When did a journalist sitting in the office of a big publication house did that?
Let's change that notion!

Sandeep Verma
One of my friends once said, I am in love with words and a zoned out poser... well, I will keep it the way it has been said! Besides that you can call me a compulsive poet, wanna-be painter and an amateur photographer