Although I normally do not drink wine, I made an exception and went ahead with it when the offer did come for Four Seasons Classics Merlot to be reviewed.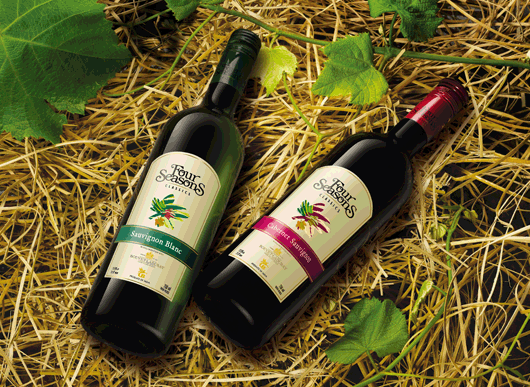 Here's a little more about the bottle:
Type: Still Red Winemerlot
Grapes: Merlot
Origin: Baramati, Maharashtra, India
Style: Dry
Tasting notes:
Colour: Ruby red in colour with a hint of garnet
Aroma: Delicious aromas of ripe black fruits, especially plums.
Palate: Medium bodied with soft tannins and a pleasant lasting finish.
Serving suggestion: Enjoyed best at 16 – 18 degree C with medium spiced Indian dishes as well as roast lamb with all the trimmings.
See Also

Personally, I think that Four Seasons Merlot is one of the best Indian wines in the market today. The wine price is MRP Rs650. I guess at this price, Four Seasons Merlot really beat a lot of Indian red wines in the market. I've tried many of red wines specially in the same price range, and most of them are either too sweet or too sour, however, Four Seasons Merlot is just the good wine which can be compared to the best red wines from other countries.
Since Four Seasons Merlot is best paired with spicy dishes and lamb, I think it will easily find a place in the dining table of most of wine-loving Indians, which would include me too from here on more often than not. For me, a glass of Four Seasons Merlot and spiced lamb chops will be a perfect meal, and perhaps another glass of Merlot before going to sleep. Say what?