Home » How To Get A Body Like Virat Kohli
How To Get A Body Like Virat Kohli


There is no doubt that Virat Kohli is the most popular cricketer India has seen, ever since Sachin Tendulkar. But what sets him apart, is not only his cricketing skills, but his fitness level too, which I am sure most of you guys are envious of. And since today being Virat Kohli's birthday, it only made sense to bring in something to you that can help you in your life too.
I am also sure that somewhere inside you do wish to have a body like him. Chiseled, ripped, fat-free and a body with perfect Body Mass Index! And if you are one of those guys, who is a fitness freak and would like to have a body, stamina and fitness level like that of Virat Kohli, then you have come to the right page to know all about it!

Be noted, all these pointers have been shared by Virat himself over a period of time, which we have researched and compiled together for you!
Eating Advice
Virat Kohli is a great advocate of eating in right potions and eating the right things! Have a read:
Eat Well: Less is not good. Eat freshly made meals to fill your heart. He likes to eat at home or food made just like home. There is no specific diet that he follows, and eats almost the same things that you and I eat. You would often catch him eating lamb-chops and salmon in different locations known for their non-veggie food.
Avoid Junk: Virat Kohli is a self-proclaimed foodie, who can't resist food. No matter where he goes, he love eating new cuisines and trying new food. But he also says- avoid junk food that has more of saturated fats. If you crave for fried chips, have wheat crackers to meet that crave for a crispy taste and to munch on something in between your full-meals. Here's a list of 6 Delicious Alternatives For Junk Food which you must read to get more information on the same.

Go high on protein: Virat's diet has a lot of protein, which helps his muscles to recuperate and increase his stamina. Having said that, it is also important to know what amount of protein your body needs, as it varies from body to body. You can refer to one of my posts here to read about How Much Protein Is Enough!
Drink A Lot Of Water
Virat Kohli is addicted to the purest form of water there can be. He only drinks mineral waters when on tour or even when at home so avoid catching on the water borne diseases that can hamper your health bad.
Workout Tips
Hit the gym five days a week: Virat Kohli makes sure that he hits the gym at least 5 times a week; an ideal number to make sure you achieve your gym goals. You also need to know How To Set Your Gym Training Goals in the most appropriate manner to get the desired results.

If you don't have ample amount of time, then 45 mins for 5 days a week would be more than enough, if spent with complete dedication.
See Also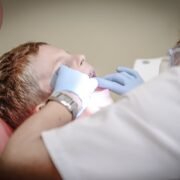 Home » How To Get A Body Like Virat Kohli
Strong Combination Of Cardio And Weight-Lifting: You need to strike the right and a powerful combination of weights and cardio exercises ot reach to the level of Virat Kohli. This helps in gaining leaner and stronger muscles, good body strength, stamina, and toning lower body muscles that will make you stand-out from the rest.
For people who have limited knowledge about cardio and its variation, you must read my article on the same here – Variations In Treadmill Workout to have a better chance of getting in the right shape.

It was his supreme fitness level that contributed to Virat Kohli's Golden Run In IPL 2016
So, now that you know all about Virat Kohli's diet and workout routine, we are sure you would get the results in the gym that you are looking for.
Still have questions? Feel free to drop in your queries in the comment box below, and we would be more than happy to answer them for you. 

Sandeep Verma
One of my friends once said, I am in love with words and a zoned out poser... well, I will keep it the way it has been said! Besides that you can call me a compulsive poet, wanna-be painter and an amateur photographer