There is a thing about managing a team. And that is- it can become a hectic task to follow-up and coordinate with too many people.
What is the status of the allocated task, setting deadlines for the same, progress of the assigned task and making sure if things are on the right track or not!
These are some of the challenges, which I assume all organizations face in order to run their operation(s) smoothly.
Now, the human mind can do only so much, and beyond that, it needs help. A tech help perhaps?
Sure, it does! And this is where a good and reliable project management software can be of huge significance.
Think of that and the first option that comes to your mind is Taskworld, a project management software that I have recently started using to make sure that my team works at optimum level and gives out the productivity that it is supposed to.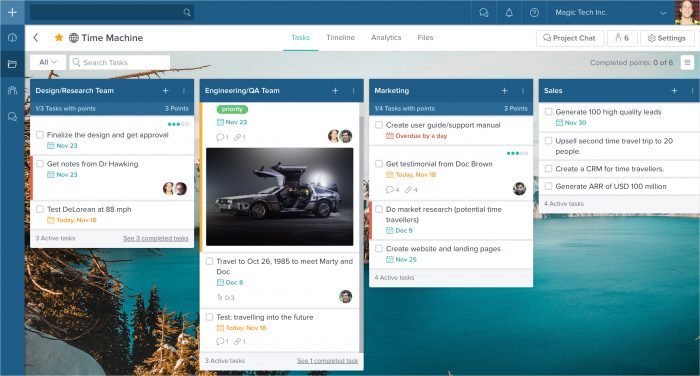 One of the first few benefits that I observed in Taskworld is its interactive interface, which is not only text based but has videos too to make your life easy when it comes to getting a hang of it. Its timeline view is probably the best thing that makes it better than its competitors, as you can keep a track of the assignments and do real-time changes to make sure that enough and the right amount of resources are dedicated to specific tasks to get things done on time.
A lot of my team-members work from home and contribute to various domains of work, which in turn makes it impossible for me to keep a status check on their assignments. But let me tell you, with Taskworld life is becoming increasingly easy.
Now, instead of nagging my team about updates on their projects (which they think I do a lot), I can simply check the live status update on this software, and make any necessary changes to get the desired result.

You can work on multiple projects at the same time and do it all under one window. Filter them accordingly with different parameters and color coding that keeps updating itself as per the due date of the projects and assignments that your team-members are working on.
Once you have created projects and assignments and dedicated them to your team members, you can add them in the 'projects window' that has unlimited storage capacity with all the information saved at one place from start until the end. So, no need to scroll various folders for different tasks and get confused.
See Also


It also comes with an in-built chat feature, which has public channels for the entire team to see and private channels for direct messages.
As I said earlier, the interface has been designed keeping in mind that not all users would be high on technical qualifications, which makes sure that even a novice like me can use this software and get the maximum out of it to increase productivity and cost-efficiency at my workplace.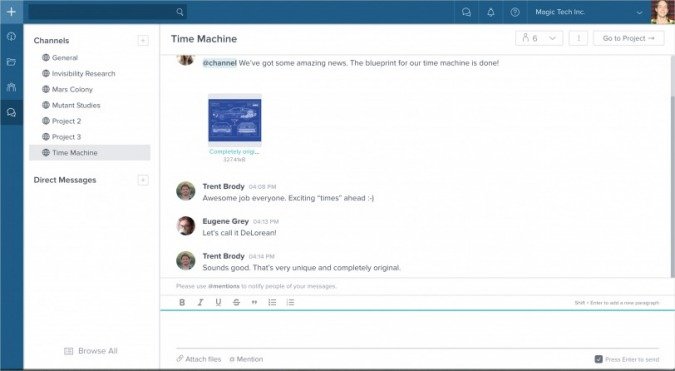 Status of assignments is easy to track with its Project Health Status. The reporting and analytics of current projects – start time, finish time, time remaining, the level at which the work has been finished, amount of work left to complete – all these can be accessed here to take corrective measures if need be.
Final verdict 'Taskworld is a revolutionary new tool that can make your work life so much easier and productive that you would be amazed, to say the least. There are already a countless number of people who are using it, and I am sure, it can bring out the best from your operations too.'

Sandeep Verma
One of my friends once said, I am in love with words and a zoned out poser... well, I will keep it the way it has been said! Besides that you can call me a compulsive poet, wanna-be painter and an amateur photographer