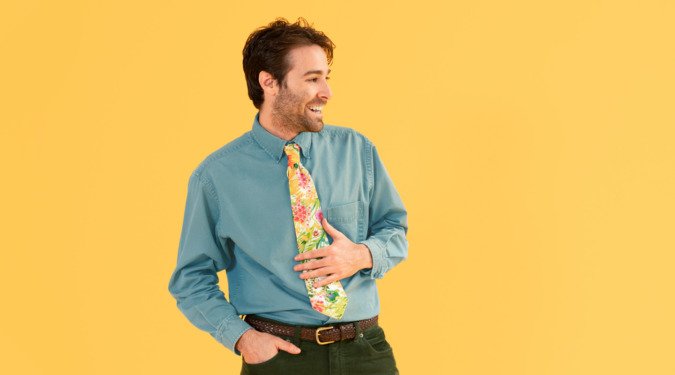 While suits are typically gray, navy, or black and dress-shirts either blue or white, it is a man's neck-wear that adds a strong accent with its colour and pattern. A good tie can make your look, and a bad one can break your look. Thereby, it is easy to understand that the pain of choosing the right tie for yourself can be a very irritating job.
But if you follow the below pointers, things might just become easy for you!
First Step
Ties come in many patterns; ranging from stripes to paisleys to tartan-check. So how would you go about matching a patterned tie to a pin-striped suit and a checkered pattern dress shirt?
The rule for matching patterns is, no two pieces of clothing should utilize the same pattern, size and to a lesser degree pattern type.



By pattern size we mean the distance between the stripes on your shirt should not be close to the width of the stripes on your tie; by doing this you can create an optical illusion of movement, which the human eye finds unattractive. Therefore, matching a subtle pin-striped suit with a larger check patterned dress shirt and intricate paisley pattern tie is acceptable.
Second Step
When matching colours the first thing you should do is look at all garments together to make sure that the colours are in harmony; if you have doubts, trust your first instinct and try something different.
Start with the suit, then pull out the shirts of different colour and patterns and ensure that it matches the suit. Now pick your favourite ties and have a go at the mission.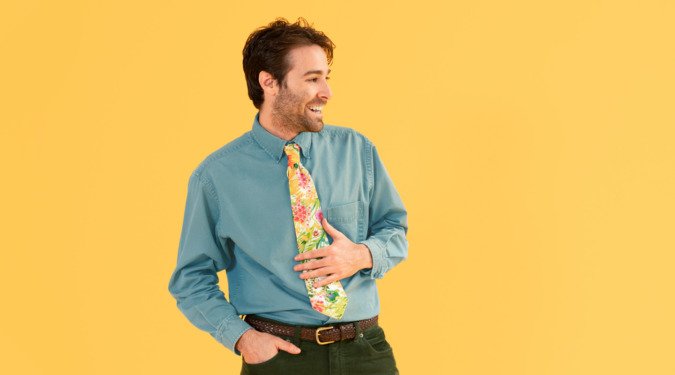 If uncertain, the safest bet is to stick with the traditional (but somewhat boring) tie colours. Non-bright red and to a lesser extent gold and blue will go with most dark suits and white or light to medium-blue shirt combinations. But make sure, that your tie compliments your suit and not dominate it.
Third Step
Although often not as important as either pattern or color, proportion can play a role in matching when a necktie varies from the standard 3.5 inch width and is either a skinny tie (less than 3 inches wide) or excessively wide tie (more than 3.75 inches).
For skinny or wide ties you need to take in factors such as the height and weight of the individual and the width of his suit's lapels. A thin petite man will look sharp with thin lapels and a thin tie, while a large man with wider build lapels wearing the same skinny tie will look ridiculous.