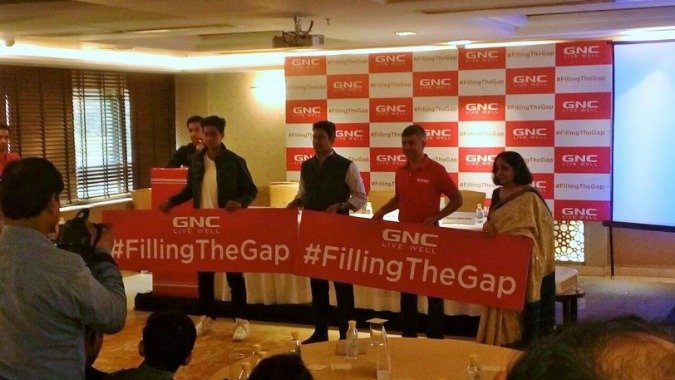 GNC, a Pittsburgh, USA based company is one of the globally renowned specialists in health and nutrition supplements, which is decisively marking its presence in Indian market.
This multinational company is a billion dollar; highly recognized brand, with approximately 9000 franchise around 50 countries across the globe, and is all set to execute its marketing blueprint to retail its product through 4000 thousand stores, in association with Guardian Health Center Services And Private Limited, the official importer and distributor here in India.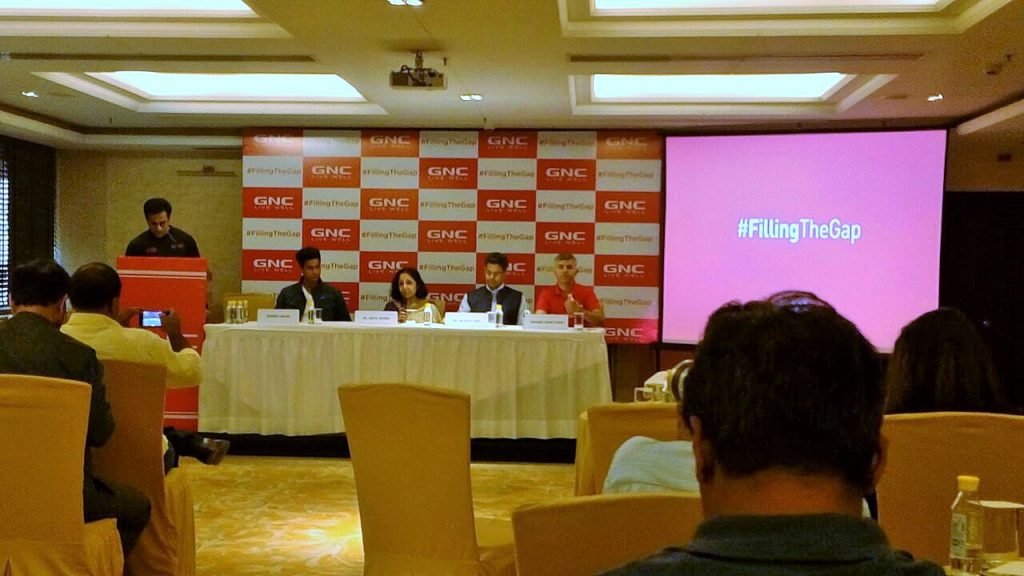 On 28th February, GNC launched its new campaign that featured personalities from different fields as a panel of discussion regarding health, diet and exercise. The members of the panel included Mr. Mukesh Goel, Senior Consultant, Cardiovascular Surgery, Apollo hospital, Mrs. Anita, Chief Dietician Apollo Hospital, Mr. Manjot Kalra, U-19 cricketer and Mr. Shadab Khan, CEO GNC India.
The core motive of discussion by these elite panellists and GNC was to create awareness regarding the unhealthy way of life we lead nowadays and lack of nutrition in our diet, which is resulting in severe health issues at an early age of life.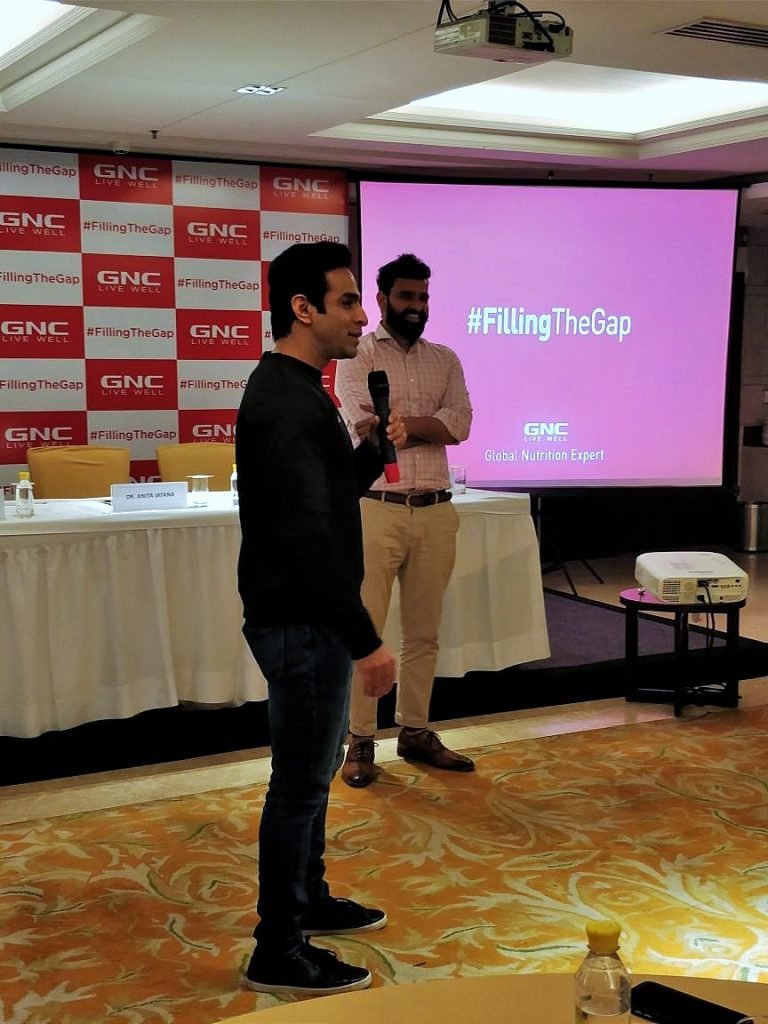 The elite panellists suggested that a combination of balanced diet, physical activities and nutrient-rich food through dietary supplements is essential for the modern way of hectic lifestyle.
The dietary supplements by GNC are actually filling the gap of inappropriate nutrition in the food we consume on a day-to-day basis.
Though the concept of nutraceuticals is still at nascent stage in Indian market, but is expected to grow at a rate of 21 per cent and cover a journey from $4 billion to $10 billion by 2022, where GNC in association with Guardian Healthcare as marketing partner is fueling this growth by making rich dietary supplements to the consumers.
Speaking on the occasion, Mr. Shadab Khan, CEO, GNC India, said, "Taking into account the hectic lifestyle of the Indian consumer, maintaining a balanced diet becomes very difficult. This leads to a gap in nutrition and thus they do not attain the essential nutrients. Hence, the campaign #Fillingthegap aims at educating the consumers about the benefits of complete nutrition and the significance of adequate nutrition."
See Also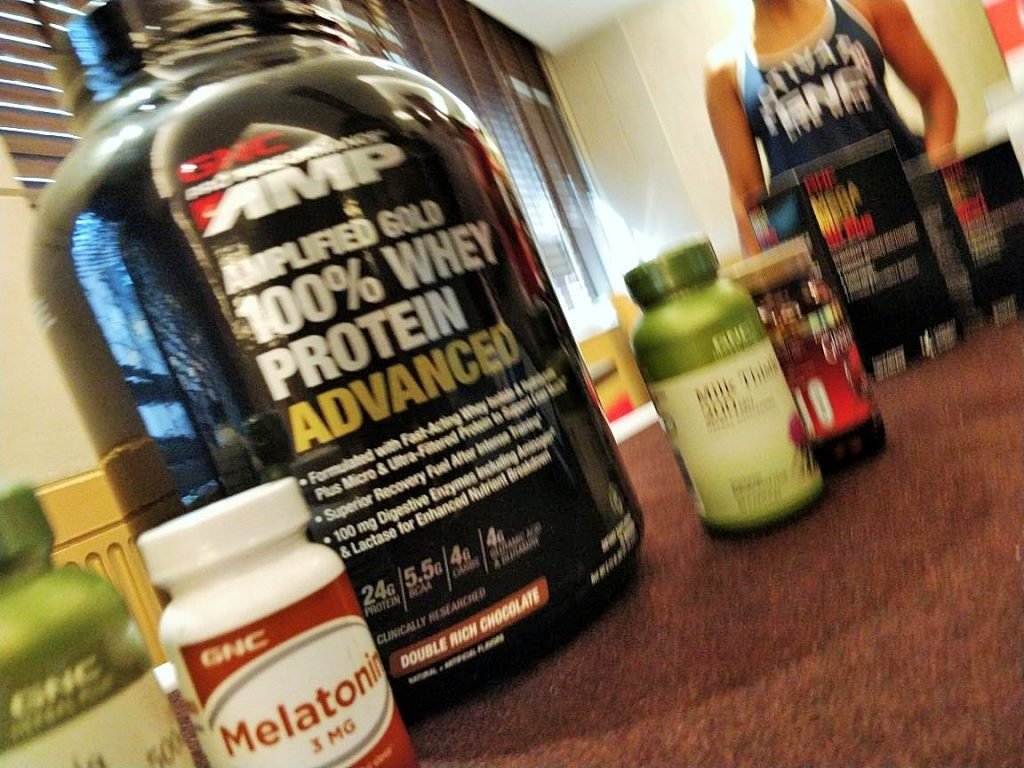 "Starting with 2018, we are targeting to be present in about 1,000 outlets, mostly in metros and tier I towns," he added.
The products will also be sold through the company's website to go with other e-commerce portals.
GNC's portfolio of products includes health, wellness and performance products, including protein, performance supplements, weight management supplements, vitamins, herbs and greens and wellness supplements.