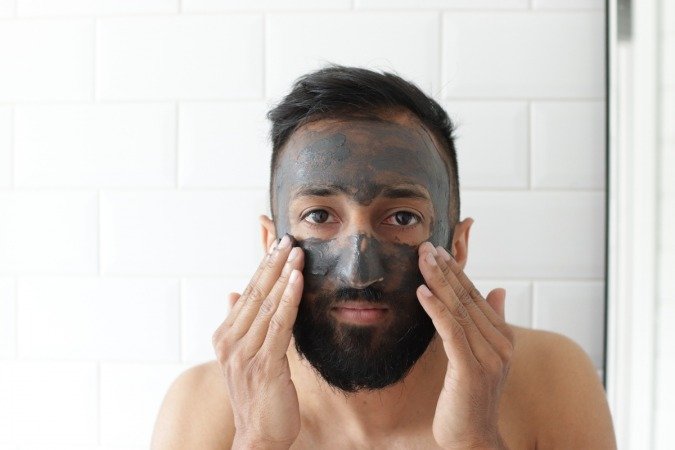 Peter Minkoff
Peter is a men's grooming & fashion writer at High…
Even though many guys think that skincare treatments are meant for ladies only, the truth is that more and more men are opting for these nowadays, too. So, if you're a guy who wants only the best for his skin, you're definitely at the right place!
Here are five best skincare treatments you can go for, so keep on reading, check them out, and enjoy!
IPL photo-rejuvenation for clearing pigmentation spots
Laser treatments are extremely popular these days, and the reasons for that are more than good. The first one is called Intense Pulsed Light (IPL) photo-rejuvenation, and it's designed to remove pigmentation spots and result in smooth, clear skin.
This treatment uses a non-ablative laser to emit light energy that targets redness and pigmentation under the skin. Besides that, the laser will also stimulate collagen production and make your skin firm, rejuvenated, and refreshed.
The good news is that this treatment is a great choice for broken blood vessels on your face as well, so give it a try and you won't regret it!
Angioma removal for clear, flawless skin
In case you didn't know, angiomas are benign skin changes that are often a result of a widened capillary network.
Also Read: How To Keep You Skin Healthy
Even though they can appear at any time, their number tends to increase with age. Angiomas range from several millimeters to a centimeter in size, and they are somewhere between red and blue in color.
Since they usually occur above the skin level, angiomas are exposed to frequent injuries that can even end up bleeding.
So, if you're struggling with this skin issue at the moment, you should definitely opt for an angioma removal treatment. Radio waves are used to eliminate them quickly and painlessly, so go for this treatment and you'll love the outcome!
PRP for the ultimate skin rejuvenation
PRP, also known as the vampire facial, is an extremely popular skincare treatment among men from all across the globe. It's based on injecting your own platelet-rich plasma into the skin to stimulate your body's natural healing response.
Of course, the ultimate skin rejuvenation is the final result, which is why you should give it a fair shot. Apart from the rest of the face, this treatment is amazing for the delicate skin under the eyes where the signs of aging are often seen first.
Read: Secrets About Mobile Phones and Your Skin
Since laser can't be used in this area, PRP undoubtedly is the perfect option. Even though it's a cosmetic injectable – it's completely natural since it comes from your own blood. This is a fantastic benefit you shouldn't overlook!
Microdermabrasion for super smooth, radiant face
Microdermabrasion is another popular cosmetic treatment when it comes to men who want to look refreshed and rejuvenated.
See Also

This treatment is based on removing the dead skin cells from the surface of the skin and revealing the layer of fresh skin that lies beneath them. Of course, this is a minimally invasive procedure that'll take your complexion to a whole new level.
Apart from refreshing your skin, microdermabrasion can also improve the appearance of wrinkles, age spots, fine lines, sun damage, and acne scarring.
The best thing about it is that it can be used on most skin types and colors, which is why you should take it into consideration!
Soft tissue fillers for a refreshed, youthful look
Last but certainly not least, there are soft tissue fillers that are gaining momentum in the beauty industry these days. Both men and women love these – especially because they are an upgraded version of Botox. Essentially, Botox is a toxin used to block certain muscles and prevent movement that causes wrinkles.
On the other hand, dermal fillers are usually based on hyaluronic acid, a component that naturally occurs in our bodies. This is exactly what makes filler super popular among millions of guys. These can fill in wrinkles, lines, and acne scars, so bear them in mind and you won't go wrong!
As you can tell, there are so many amazing skincare treatments any man can enjoy, but these five unquestionably are the best ones out there.
So, if you want to rejuvenate your face, get rid of acne scars and angiomas, or boost your complexion, just pick a treatment that perfectly suits your needs. Once that's done, you'll see the results in the blink of an eye!

Peter Minkoff
Peter is a men's grooming & fashion writer at High Street Gent magazine from UK. Beside writing he worked as a menswear fashion stylist for many fashion events around UK & AU. Follow Peter on Twitter for more tips.