Home » 7 Sports Cars Every Man Dreams of Having
7 Sports Cars Every Man Dreams of Having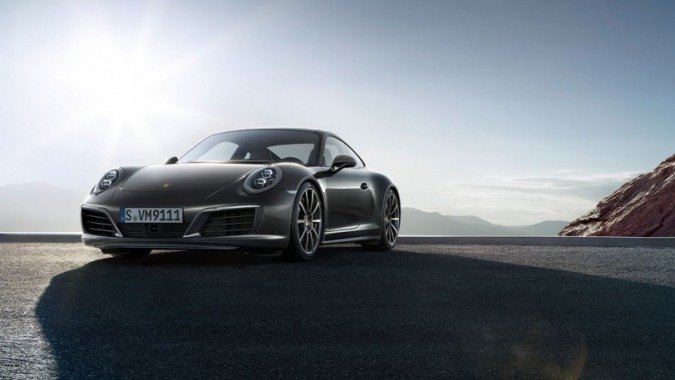 Peter Minkoff
Peter is a men's grooming & fashion writer at High…
Women like quality makeup, shoes, and Hugh Grant. Men like cars. Don't try to fool yourself, it's just the way things work. Guys are crazy over cars, and if you ask them that old question – "What would you do with 1 million dollars" – their dream car would definitely be on their shopping list. A man's dream car is never forgotten, like the first love – eternal and magnificent.
The car is like an extension of a man's identity. When everything else fails, the car is still there, always ready for you to turn the ignition, make the engine roar, and drive through the streets with enough time to think behind rolled-up windows.
Car enthusiasts like to drive and test different cars, and each one of them has a top list of the cars they'd like to own at some point in their lives. Long story short, these seven cars are definitely among the top ones that men just go crazy about.
Chevrolet Corvette Z06

Chevrolet Corvette Z06, also known as "Big Nasty", has long been listed among the most popular cars that most men lust after. The car's top overall speed is 200 MPH, making it the fastest vehicle that Corvette has ever produced. It can go from 0 to 60 MPH in just 3.0 seconds, and it's starting price is about $83,000. The car comes with a supercharged 6.2-liter V8 rated stock engine, rated at 650 horsepower and 650 lbs-ft of torque. If one decides to upgrade from the seven-speed manual to the eight-speed automatic transmission, the 0-60 MPH time will be even faster. As for the gas mileage, it's 22 MPG (highway) and 15 MPG (city).
Porsche 991 Carrera 4

The list of men's most desired cars won't be legitimate without a Porsche. The Porsche 991 has a starting price of $98,000 and a top overall speed of 181 mph. Carrera 4 is one of the finest sports cars that Porsche has produced in their long car-making history, and can go 0-60 MPH in 4.3 seconds and 0-100 MPH. It is powered by a flat-six engine rated at 370 horsepower and 331 lbs-ft of torque.
With a DBA brake rotor upgrade, which adds up to its safety and stability during a drive, you'll see that this 2-passenger car is very fun to drive. When it comes to fuel economy, the rating of the car is 28 MPG (highway) and 20 MPG (city). The car's seven-speed manual transmission is a great feature that helps the driver feel in control and better feel the road beneath the Carrera's tires.
Maserati GranTurismo

GranTurismo is more affordable than the Carrera GT, with a starting price of $134,625, which doesn't make it less desirable. The Maserati GranTurismo can reach an overall top speed of 186 MPH and is a perfect example of luxury cars that are sought after around the world. The auto can go 0-60 MPH in 4.7 seconds, and needs only 13.3 seconds to run the standing quarter-mile. The overall gas mileage rating is 18 MPG (highway) and 11 MPG (city). GranTurismo is powered by a 4.7-liter engine with 8 cylinders, rated at 384 lb-ft torque and 454 horsepower. It comes with rear-wheel drive and a beautiful, lavishly featured interior.
The interior of the car is lavishly featured. The car is powered by a 4.7 -eight-cylinder engine rated at 454 horsepower and 384 lb-ft of torque, and comes stock with rear-wheel drive.
Dodge Viper ACR

One of the fastest two-passenger Vipers in the world has a starting price of $122,490. It has a top overall speed of 177 MPH and an 8.4-liter V10 engine, rated at 645 horsepower and 600 lb-ft of torque. Viper ACR comes with a six-speed manual transmission and rear-wheel drive, and can go 0-60 MPH in only 3.2 seconds. As for its gas mileage rating, it's 20 MPG (highway) and 12 MPG (city).
Jaguar E-Type
A fine example of a classic automobile. This historic British sports car was competitively priced for the time, it features both beauty and high-performance, and was produced between 1961 and 1975. The car could run 0-60 MPH in less than 7 seconds, while its top speed is 150 MPH. Jaguar upgraded the original 3.8-liter XK inline-six cylinder engine to a 4.2-liter inline-six. The company made possible for their buyers to get a three-speed automatic when buying the car new (starting in 1966), while the car was sold with a four-speed manual transmission.
See Also

Home » 7 Sports Cars Every Man Dreams of Having
Audi R8
Audi R8 is among the most anticipated cars of 2017. The car is powered by a new V10 engine, while its shifting is made almost imperceptible thanks to a new electric clutch. If you're an Audi lover, that you won't be considering to switch, even though some people are complaining that there hasn't been much of an update in style from previous years.

The starting price of the Audi R8 is $162,900. MPG is 22 (highway) and 14 (city) and its 5.2-liter V10 engine is rated at 540-610 horsepower.
BMW M2
In case you're one of those guys who won't settle for less than the latest generation of this BMW series, you'll love the new BMW M2.

It is a lighter version of the M3 with a twin-turbocharged inline-six-cylinder 3.0-liter engine, rated at 400 horsepower, with gas mileage of 27 MPG (highway) and 20 MPG (city). The starting price of the new M2 starts from $51,700.

Peter Minkoff
Peter is a men's grooming & fashion writer at High Street Gent magazine from UK. Beside writing he worked as a menswear fashion stylist for many fashion events around UK & AU. Follow Peter on Twitter for more tips.