The real Khiladi of thrillers in India is coming back on the screens this 12th August! And with an intriguing trailer that is set to raise a lot of questions on the judiciary system of yesterday's India, Rustom is already looking like a million dollar movie set to break box office records.
In this movie, which is a presentation by the team of Special 26 and Baby, Akshay Kumar is playing Rustom Pavri, a naval officer, who kills the supposed lover of his wife Ileana D'Cruz. The movie is based on the true incidents that took place back in 1959, during the famous Nanavati shooting case where three bullets changed everyone's life and even ended the jury system in India – as claimed!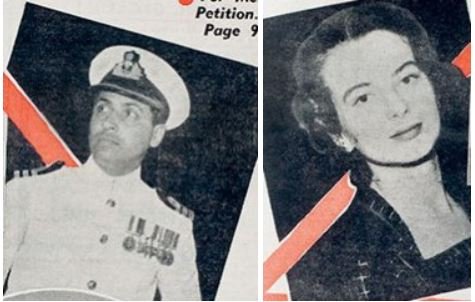 The trailer surely gives you goosebumps, as on one hand, it shows Akshay Kumar as a murderer, but on the other hand shows him a martyr and ironically at the same time; a traitor. Now which one is the real identity, you can only know once you watch the movie.
The flick via its trailer promises a seat gluing story that would keep you at it all the time, especially as it comes from a very competent team of Special 26 and Baby. And trust me; Akshay has never looked any better than this on screen.
What actually had happened?
On the afternoon of April 27, 1959, Commander Kawas Maneckshaw Nanavati's wife confessed to him that she was in love with a family friend, Prem Ahuja. Without betraying any emotion, the officer – who was second in command of the Indian Navy's flagship INS Mysore – Nanavati dropped his English wife Sylvia and two children at a film theater.
The the 37-year-old officer then went to his ship, took his senior officer's permission to leave for Ahmednagar and carry a revolver and six bullets. Nanavati went to Ahuja's house and killed him. He gave himself up to police and confessed to the murder. The case went on and Nanavati got a reputation as the "honourable killer". He was finally pardoned in 1962. He migrated to Canada with Sylvia and children.
Read about the whole case HERE

– Sandeep Verma