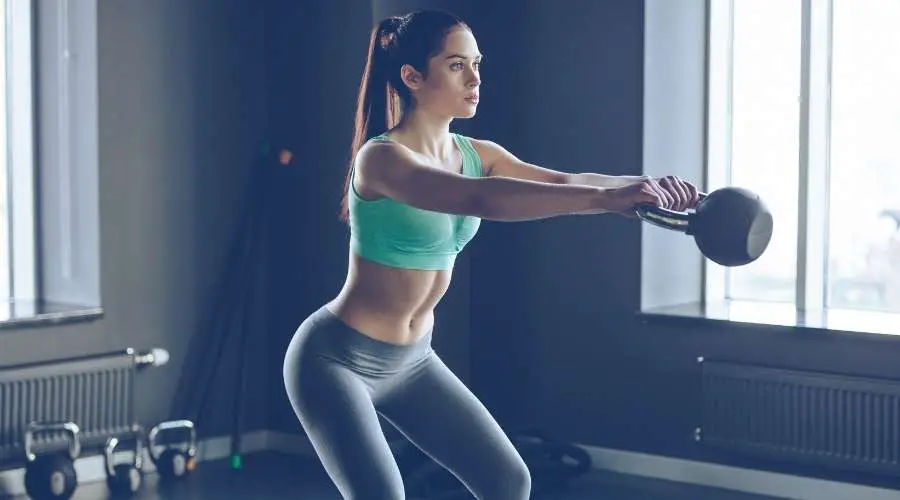 So, you are here to read about the Helen Crossfit Workout?
CrossFit has rapidly gained popularity as a comprehensive fitness program that combines functional movements, high-intensity training, and a supportive community.
Among the various CrossFit workouts, "Helen" stands out as a challenging yet rewarding WOD (Workout of the Day) that tests the limits of your strength, endurance, and mental tenacity.
In this article, we'll delve into the origins and components of the Helen CrossFit workout, explore its benefits, and provide tips on how to tackle this exhilarating challenge.
PS: You can now connect with us on our social media accounts.
The Origins of Helen
Named after Helen of Troy, the legendary beauty from Greek mythology, the Helen CrossFit workout was created by CrossFit founder Greg Glassman.
It was first introduced to the CrossFit community in the early 2000s and quickly became a staple in CrossFit training programs. The workout is designed to improve cardiovascular endurance, stamina, and overall athletic performance.
The Components of Helen Crossfit Workout
The Helen CrossFit workout is a classic triplet, consisting of three distinct exercises performed in sequence for time:
400-Meter Run: The workout begins with a 400-meter run. This run serves as a warm-up and sets the pace for the rest of the workout. The goal is to complete the run as quickly as possible, but pacing is crucial to conserve energy for the following exercises.
Kettlebell Swings: Following the run, participants move on to kettlebell swings. They use a kettlebell, a weight with a handle, and perform a swing motion from between their legs to eye level. The weight and number of repetitions can vary depending on the individual's fitness level, but the standard Helen workout prescribes 21 kettlebell swings.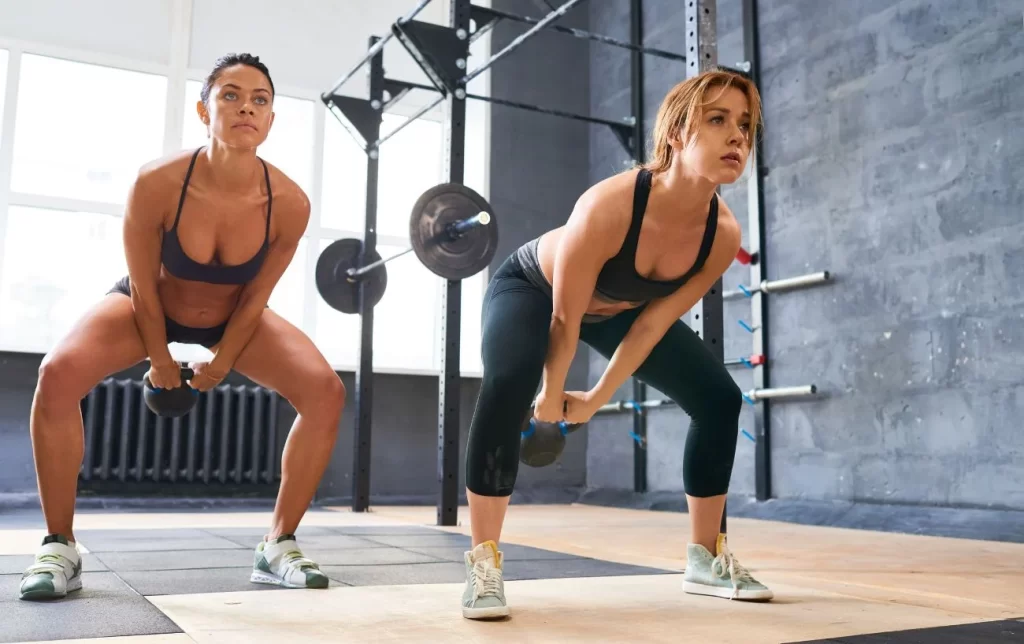 Pull-Ups: After completing the kettlebell swings, participants move on to perform pull-ups. The standard Helen workout prescribes 12 pull-ups. Pull-ups can be executed using various grips (such as overhand, underhand, or mixed grip) to engage different muscle groups.

Participants complete three rounds of the 400-meter run, 21 kettlebell swings, and 12 pull-ups for time. The intensity and combination of these exercises make Helen a demanding and effective full-body workout.
Benefits of the Helen CrossFit Workout
Improved Cardiovascular Endurance: The 400-meter run component of Helen challenges the cardiovascular system, enhancing your heart and lung capacity over time.
Increased Strength and Power: Kettlebell swings and pull-ups target major muscle groups, including the core, shoulders, back, and legs, promoting strength and power development.
Enhanced Mental Toughness: Helen's high-intensity nature pushes participants out of their comfort zones, fostering mental resilience and determination.
Time-Efficient: Helen is a time-efficient workout that can be completed in under 20 minutes, making it a great option for individuals with busy schedules.
Tips for Conquering Helen
Warm up adequately before starting the workout. Engage in dynamic stretching and perform some lighter runs to prepare your muscles for the intensity ahead.
Pace Yourself: Helen is a high-intensity workout, but it's essential to pace yourself throughout the three rounds to avoid early burnout.
Scale the Workout: If you are new to CrossFit or find the prescribed exercises too challenging, consider scaling the workout. Use lighter kettlebells or bands for assisted pull-ups until you build the strength and skill to perform the full movements.
Listen to Your Body: CrossFit workouts are intense, so pay attention to your body's signals. If you experience pain or discomfort beyond normal fatigue, stop and seek professional guidance.
Conclusion
The Helen CrossFit workout embodies the essence of CrossFit, combining endurance, strength, and determination in a challenging and rewarding package.
As you embrace the intensity of Helen, you'll unleash your inner athlete, break personal barriers, and witness significant improvements in your overall fitness. Always remember to prioritize safety and technique while pushing yourself to new heights in the pursuit of fitness excellence.

Sandeep Verma
One of my friends once said, I am in love with words and a zoned out poser... well, I will keep it the way it has been said! Besides that you can call me a compulsive poet, wanna-be painter and an amateur photographer