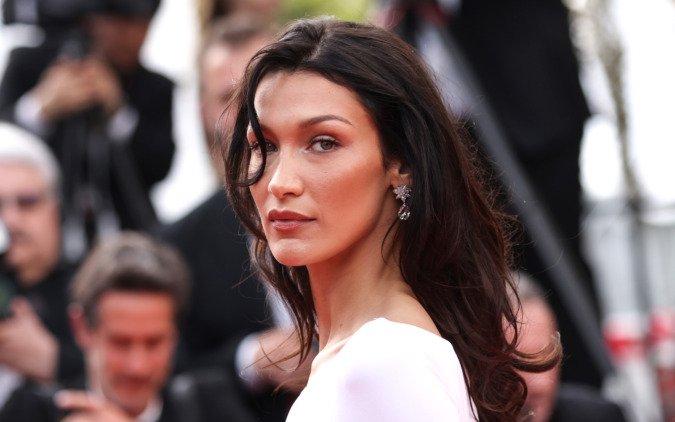 Bella Hadid shared a vintage 2014 note from her treating physician in Brussels, revealing her diagnosis with Lyme disease at 16 years old, a year prior. Over the past decade, Bella has confronted the disease's challenges, consistently utilizing her platform to raise public awareness.
In her candid discussions, Bella has detailed the extensive impact of the disease on her well-being, describing how it has led to various health setbacks, leaving both emotional and physical scars.
The note from her doctor outlines the symptoms she has endured, encompassing fatigue, joint discomfort, muscle pains, and neurological issues. This comprehensive insight was openly shared on her Instagram account.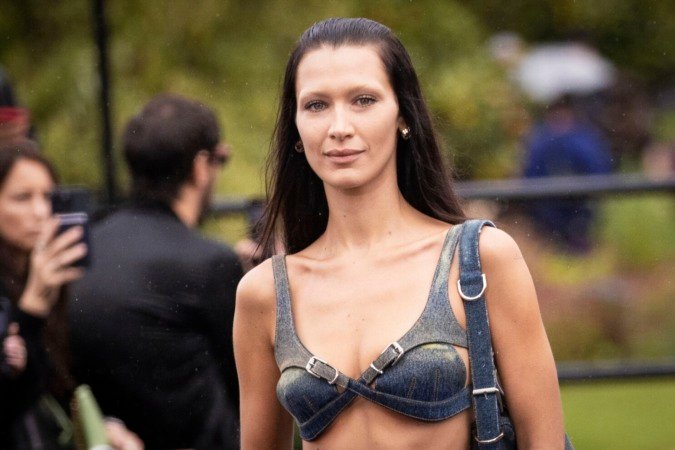 Accompanying the medical note, Bella composed a caption that expressed her growth and resilience, highlighting the progress she has made despite the adversity. She expressed gratitude towards her mother for unwavering support and meticulous record-keeping, emphasizing the toll the persistent struggle has taken on her as she strives to make herself and those who stand by her proud.
Bella's revelation prompted an outpouring of love and support from her fans, who commended her for her unwavering strength. One touching response hailed her as a "real soldier." Among the heartfelt messages, a fellow Instagram user lauded Bella as a resilient figure akin to a Palestinian princess, emblematic of enduring strength amidst shared struggles.
Lyme disease, a tick-borne illness caused by the bacterium Borrelia burgdorferi, has become a growing concern in many parts of the world. It can have serious health implications if not diagnosed and treated promptly.
Understanding how Lyme disease is contracted is essential for prevention and early intervention.
In this article, we will delve into the ways in which Lyme disease is transmitted, risk factors, and effective prevention strategies.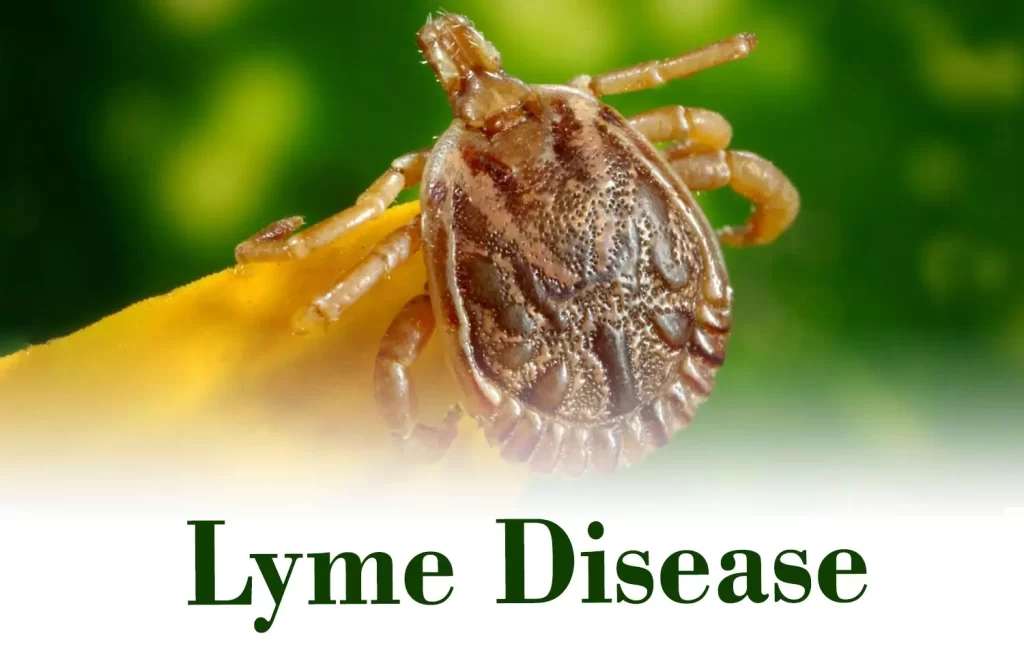 Transmission of Lyme Disease
Lyme disease is primarily transmitted through the bite of infected black-legged ticks, also known as deer ticks. These ticks are commonly found in wooded or grassy areas, making outdoor activities such as hiking, camping, and gardening potential encounters with these tiny disease carriers. When an infected tick bites a human, it can transmit the bacterium into the bloodstream, leading to infection.
It's important to note that not all ticks carry the Borrelia burgdorferi bacterium, and not all tick bites result in Lyme disease. The chances of contracting the illness depend on several factors, including the duration of tick attachment and the prevalence of infected ticks in a given region.
See Also

Risk Factors
Several factors can increase an individual's risk of contracting Lyme disease:
Geographical Location: Lyme disease is most prevalent in certain regions of the world, including the northeastern and north-central United States, parts of Europe, and some areas of Asia. If you live in or travel to these regions, your risk is higher.
Outdoor Activities: Engaging in outdoor activities in tick-prone areas without taking proper precautions increases the likelihood of tick bites. Activities such as hiking, camping, and hunting can expose individuals to ticks.
Tick Exposure: Spending time in wooded or grassy areas where ticks thrive increases the chance of coming into contact with an infected tick.
Lack of Protective Measures: Failing to take preventive measures, such as wearing appropriate clothing and using tick repellents, can leave you vulnerable to tick bites.
Pets: Pets can carry ticks into the home, increasing the risk of human exposure. Checking pets regularly for ticks and using tick control products can help reduce this risk.
Prevention Strategies
Fortunately, there are several effective strategies for preventing Lyme disease:
Protective Clothing: When venturing into tick-prone areas, wear long-sleeved shirts, long pants tucked into socks, and closed-toe shoes. Light-colored clothing makes it easier to spot ticks.
Tick Repellents: Apply an EPA-registered insect repellent to exposed skin and clothing. Permethrin-treated clothing is particularly effective in repelling ticks.
Tick Checks: Conduct thorough tick checks on yourself, your family members, and pets after spending time outdoors. Pay close attention to areas such as the scalp, underarms, and groin.
Landscaping: Create a tick-safe environment around your home by keeping grass short, removing leaf litter, and maintaining a barrier between wooded areas and recreational spaces.
Prompt Removal: If you find an attached tick, use fine-tipped tweezers to grasp it as close to the skin's surface as possible and pull upward with steady, even pressure. Clean the area and your hands with rubbing alcohol, an iodine scrub, or soap and water.
Lyme disease is a potentially debilitating illness that can have serious health implications if left untreated.
Understanding how Lyme disease is contracted and knowing the risk factors are crucial for effective prevention. By adopting proactive measures and following preventive strategies, individuals can significantly reduce their risk of contracting Lyme disease.
Remember, early detection and treatment are key to managing this tick-borne illness and preventing long-term complications.