"Desperately in need…of some…stranger's hand, In a…desperate land, Lost in a Roman…wilderness of pain, And all the children are insane, All the children are insane, Waiting for the summer rain, yeah…"
It was one of those dope-filled nights last year, when I was tripping on this ass-kicking song sung by the legendary artist— Jim Morrison! And as my hands drew pictures in the air stuffed with imagination (me being high on dope obviously), and the head started to strike hard with words that just wanted to vent out and be seen and heard about, I was interrupted by a naïve guy (he was doping with us for the first time), asking "this song is so fu****g cool, who has sung it?" Trust me, if I could kill someone and not be punished under IPC section 302, I would have murdered him then and there! However, the fear of being hanged myself after killing him, made sure that he lived (albeit after gaining some gyan from me on who JIM MORRISON was), and if you ask me now – I am happy that I did what I did.
Why is that so?
Well, because I recently received an email from one of the biggest bloggers platform i.e. www.indiblogger.in about the HP Connected Music India IndiBlogger meet that is to be held in Gurgaon on 20th of April, 2013, which wanted the bloggers to write a post on their favourite artists, music and how it changed their life. And trust me when I say, there is not a chance that I would like to miss when it comes to talking about who I think is the mother, father and God of music …yes…it sure is; Jim Morrison!

Alcoholic, drug addict, revengeful, full of irony and anguish, carefree, emotionless and callous, it would not be wrong to say that these are all the synonyms of his name. But what people don't know is that as a four year old kid, Jim witnessed a car accident in the desert, which later haunted him for the rest of his life and that's where he lost interest in the rules of society.
His poems and songs became testimony of rejections, his words became swords made of cold ice that would slide inside your body hard, but will not kill you, his music became the darkness that he lived and breathed on. And if you asked me to write couple of lines to best describe his situation, which most of the people around him than took as arrogance and an act of a head filled with fame and ego (naïve they were)…it would be "Long Awake My Eyes Have Been, Drying The Water To The Wait, Saying Nothing, Wishing For None, Being A Mistress To The Fate!"
Excuse? Yes, could be! But isn't human life all about finding excuses to justify the deeds of their life? For, those who say otherwise, there can only be an ovation of my middle finger for them!
Anyhow, coming back to Jim, I think he have played a major role in affecting, oh no no affecting, but influencing and harnessing my words without being in this world physically. His belief in words being free from prejudice is what I believe in, his thoughts that people actually love (ironically) those blood-dripped notes of one's life is what I believe in, I do believe that society loves loving you when you are bad, but is the first one to spit on you too when it feels like and that is where Jim did not find himself fitting in the rules, nor do I!
Check these for some words and I am sure the real Jim Morrison lovers will feel a connection here…
See Also

"My Life Is Parked Near The Ocean… To Its Ever Devilish Tides…The One That Is A Part Of The Society That I Like. I Like A Society That Is ill-Mannered, People Who Have Layers To Deceive, I Like Agony and Pain That One Can Embrace. Secret Rooms To Punish Oneself…That Road Where I Walk Alone All Along… I Am Parked Near That Ocean!"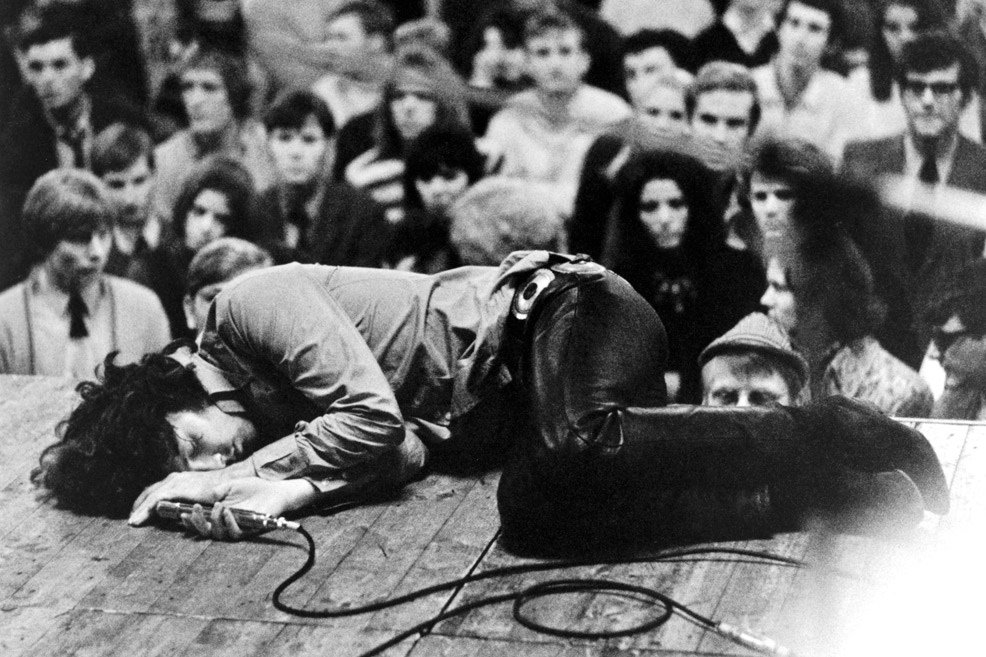 What his life and words have also done is to teach me how to let the words be free. Words should not be judged nor should they. Poetry, song writing and penning down thoughts in short and long paragraphs is a mean, wherein, artist flow their emotions, pour their heart out. For good they are not good, for bad they are not bad…they are just humans who absorb the sadness of people around them, who often fail to express their fears and disappointments of life, and present it in a way that allows others to live their hidden life. Be it in a song that finished in 5 minutes and 36 seconds. And for all that it is, I love doing that too!
I am definitely not the first one to fall in love with his songs and with Jim himself, nor will I be the last one, but what I do know is that my own words keep this lord of music alive near me! Now and forever!
– SAV