Home » How to Modify Your Car for Better Performance
How to Modify Your Car for Better Performance


Peter Minkoff
Peter is a men's grooming & fashion writer at High…
There is a thin line dividing car owners into two easily visible groups. The first ones are those who use their four-wheelers to move around without giving much thought what passes under the hood. They believe that their car is perfect just the way it is. And there is nothing wrong with that.  These tips, however, are for those who like to spark up the game a little bit, making every ride count as a unique experience.

Spark Plugs – Where Everything Begins
While keeping the igniters in line doesn't count strictly as an upgrade, taking care of the engine should come before any other tampering. Although copper core spark plugs are cheaper than iridium and platinum and should be replaced after 20,000-40,000 miles, they have by far the best conductive properties, guaranteeing the best performance. This aside, new spark plugs mean improved combustion, leading to more power and better fuel economy.
Polyurethane Bushings
Next, on the cost/effectiveness bar is replacing cheap run-of-the-mill rubber bushings with just a bit more expensive polyurethane ones. The hotspots that are easiest to replace are suspension A-arms, shifter linkage and caster rods. These bushings not only last longer but also keep the vibrations at the minimum, giving you an instant feeling of a sports car. However, they need to be kept lubed as they tend to get "squeaky" over time.
Aftermarket Exhaust
The only real power-gaining exhaust mod is to completely remove the catalytic converter. However, chances are that this is completely illegal where you live, with only off-road cars being an exception.

YouTube channels are flooded with exhaust pipe mod instructions, where you can actually hear what a new rig sounds like. The legal option of this upgrade won't give you much additional horsepower, but it can make your car rev like a BMW 1 series.
Cold Air Intake
Replacing the production air box with a cold air intake system is like treating your car engine with two of those lifesaving mints from TV commercials. Cold air is denser and richer in oxygen, which is vital to good combustion. The perks are improved fuel economy and acceleration when working up a hill or a cloverleaf ramp. This mod is easy and everyone with proper tools and basic mechanic skills can do it.
See Also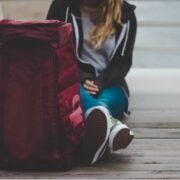 Home » How to Modify Your Car for Better Performance
High-Performance Brakes
In a kind of reversed evolution, racing cars are influencing the production lines. Solutions once used only for top performance are finding their way into consumer car brands, like Audi. At half the weight of standard steel brake discs and pads, carbon ceramics sets are more heat-resistant and easily last 90,000 miles. High performance brake sets are notably pricier than any of earlier mods, but they allow you to speed down that winding mountain road like a true cuore sportivo.
Tyres Optimization


Blessed are the drivers who live in hot and sunny climate, for they can fully exploit the benefits of low-resistance summer tyres. Unlike all-season/terrain or winter tyres, these are made with rubber compounds, which are more resilient to wear and yield a better grip and "feeling" of the road. Among other tyre tips, probably the most important one is not to mix different makes and models as it might compromise grip and stability.
The number and depth of game-boosting modifications that can be performed on a car go far beyond the limits of one article. Manufacturers keep tuning down their stock models towards pre-set goals in regard to reliability and fuel economy. Still, these tips cover some of the basic, wallet-friendly upgrades that may uncover the full potential of your car.

Peter Minkoff
Peter is a men's grooming & fashion writer at High Street Gent magazine from UK. Beside writing he worked as a menswear fashion stylist for many fashion events around UK & AU. Follow Peter on Twitter for more tips.