Home » Dear Artists, Absinthe Is Passe, Whiskey Is Modish
Dear Artists, Absinthe Is Passe, Whiskey Is Modish


We had hit rock bottom. We were lacking inspiration. Artists' block is lethal once you have dropped out of the status quo. We were stubborn and decided to not remain bound to shackles. We left our homes in an attempt to remain creative without strings attached. It was difficult since we were at an alarming rate of stagnancy. But, we were stubborn and wanting to make it big.
Alcohol and music were the two things we swore by. But somehow we were over the whole getting sloshed like anything and hitting the chords. We wanted to experience the trance for good. We decided to go old school – Down a few pegs, get enchanted and make merry with our guitars, drums, and keyboards.
Our lead guitarist had brought a rather unheard brand before called Alcobrew's Golfer's Shot. The best thing about hitting rock bottom, there is no risk involved in trying anything – be it even a new whisky brand haha! The bottle reminded us of golf in so many ways.

We raised our glasses to new hope, and hopefully a new beginning. This time, everything felt different. It was an elegant setup and we were forced to appreciate the drink before we proceeded. Beautiful malty, smoky, flowery notes with distinct choco influence, we were already in love with our new find.
See Also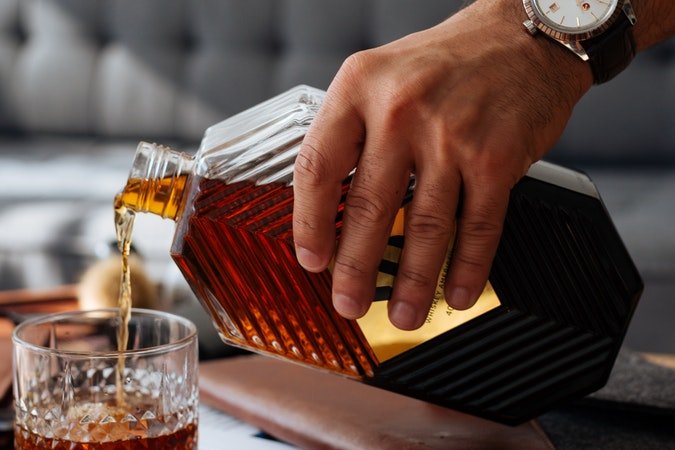 Home » Dear Artists, Absinthe Is Passe, Whiskey Is Modish
It's like there was magic wafting across our senses. We composed a new song that night that has now gone to become the #1 Chartbuster of the year. Boy, funny how things happen when you are least expecting it.
I guess we owe our new found stardom and fame to this beautiful amber-golden liquid which is eminently preserved in oak casks. The complex fruity nutty combo made us incorporate a lot of complex riffs in our chartbuster. We were so enamored by its aura that we literally crafted a perfect song. Boy, Whisky you are an enigma. Boy, Golfer's Shot, you are an enigma.

Sandeep Verma
One of my friends once said, I am in love with words and a zoned out poser... well, I will keep it the way it has been said! Besides that you can call me a compulsive poet, wanna-be painter and an amateur photographer