Home » Ayar Jungle Camp – Nainital
Ayar Jungle Camp – Nainital


Perched 6800 feet above the sea level, Ayar Jungle camp is located 15 minutes driveway away from the hustle-bustle of Nainital city and is surrounded by Oak, Rhododendron, Deodar and various trees imported during the colonial rule.This makes Ayar jungle camp a gift of God for those who are exhausted with their daily hectic lifestyle. The camp comprises of Tent houses, Cottage houses and machans for the stay.

Ayar jungle camp is a bliss for those who are adventure lovers and for those who love to be secluded from the daily chaos.
For adventure lovers the camp offers various exciting activities like Rock climbing, Rappelling, caving, Day Hikes, Acclimatization walks, Overnight treks, Overnight Camping, Innovative games and team building exercises.Whereas for those who are close to nature camp offers them activities like Birdwatching, Horseriding,Fishing and meditation.One can go on long hikes if he believes in exploration. While those just looking forward to a relaxed vacation will also find Ayar Jungle Camp a boon.
the ideology behind Ayar jungle camp is building a resort in midst of jungle so that people can admire the beauty of nature.While your stay at camp you can also see flying foxes, peacocks and beautiful birds chirping around of different breeds.


Also to give you comfort, the camp has worked tirelessly to combine and bring you the great Indian tradition of hospitality service.Tranquil landscape, a large variety of flora and fauna and bonfires at night are also some of the major attractions that Ayar Jungle Camp, Nainital offers to its guests.
HOW TO REACH :
By Road
Nainital is well connected with Delhi via NH-7 and is 6-7 hours drive away, from Agra it is 376 km, from Lucknow it is 400 km and from Dehradun 300 km.
By Air
Nearest Domestic Airport is Jolly Grant Airport in Dehradun (DDN).Nearest International Airports are in Delhi and Lucknow. ital, numerous local cabs are available on hire for transportation to the Ayar Jungle Camp. The campsite is well connected to the Barapathar-Sherwood College Road.
See Also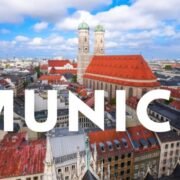 Home » Ayar Jungle Camp – Nainital
By Train
The nearest station is Kathgodam, which is 34 km away from Nainital. While those travelling from Agra and Lucknow can end up landing at Lal Kuan Railway station which is 56kms away from Nainital.

TARIFF

Tent Houses – * Rs.1800(INR) per night on Twin sharing basis
Cottage House – * Rs.3200 (INR) per night on Twin sharing basis
Machan – * Rs.3500(INR) per night on Twin sharing basis.
If you are really looking for a relaxed vacation and a bit of adventurous trip you should surely check out this place. Ayar jungle camp is unique in its own way.Especially for those who are nature and wildlife lovers.
Website – http://ayarjunglecamp.in/

Sandeep Verma
One of my friends once said, I am in love with words and a zoned out poser... well, I will keep it the way it has been said! Besides that you can call me a compulsive poet, wanna-be painter and an amateur photographer