Home » An Experience Brought Back From Macau
An Experience Brought Back From Macau


It was way back in the winters of 2009 that I first visited skyline beautiful; Hong Kong. Expansive lifestyle, sumptuous looking food joints and the ultra modern shopping malls, they all stood out on every corner as I drove towards my hotel that was on the Wyndham Streets.
With no real plan I intended to spend all of my three-day tour in Hong Kong and places around, however, I was suggested otherwise by few local people that I came across. Their advice – a must watch live musical performance by Cirque Du Soleil, at Hotel Venetian, Macau!


Hesitant but also anxious, I grabbed a ferry next morning and set off to Macau that is on the western side of the Pearl River Delta to experience something that was to have a ever-lasting impression on my memory.
Cirque du Soleil originated in 1984, when a group of Montreal fire-eaters, stilt-walkers and juggling street performers joined forces to create one entity that had everything for the viewers. Over the years, the Cirque group grew, creating new shows, themes and added extra zip to it as it spread to new cities and countries.
With a vision to concentrate on extraordinary talents of performers, in assembling a show, the Cirque crew gathers diverse talent from all over the world and brings all the performers together forming a cohesive unit. Whether it's a on-the-road show like Alegria or Varekai or a resident show like "O" or "Love" in LA, all Cirque shows are built around two core elements: a unique theme and a unique soundtrack.
The show that I saw was titled – ZAIA; a Greek name meaning "life" and also is evocative of "Gala" the living spirit of earth. ZAIA is the dream of a young girl who travels into space on a strange, yet familiar voyage of self-discovery. As she travels, she encounters the beauty of humanity and eventually brings it back with her, to share with the inhabitants of earth. This 90 minute production brings together 75 highly talented artists from all four corners of the globe.
Though the show consists of about 10-12 acts, here are three of them that I loved watching the most.
Aerial Frame- Under a panoply of ladders slung high above the stage, acrobats perform an act that merges aerial disciplines in a mixture of styles inspired by North Korean acts. To achieve this, four stations are equipped with suspended swivel chairs to hold porters who catch and release the artists flying in both directions. Timing is crucial when flyers perform pirouettes with spectacular spins from one station to the next.
See Also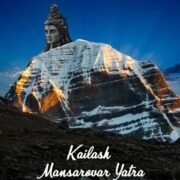 Home » An Experience Brought Back From Macau


Aerial Straps Duo– In this act, a pair of artists uses aerial straps to evoke their nascent passion, sometimes using a single strap for synchronized movements, sometimes a double strap to perform an aerial ballet of seduction, finesse and elegance. If you are lucky to get a seat in the first row, then you can see the chemistry up-close between the boy and girl that makes you spell-bound.
Hand To Hand– Two acrobats evoke the love of the original couple by performing a hand to hand act full of charm and sensuality. The two artists create impressive figures and seemingly impossible feats of balance that requires absolute mastery and control.
As I walked out of the arena, I thanked no-one but myself to have heard the suggestions of the local people to watch this show, for missing it would have been a crime for sure.