Home » Oppo R5 Review


Another beauty that OPPO took out from its stable today is the R5. This is the slimmest phone available today and the bezel measures just 4.85mm. This is OPPO's answer to its rival Gionee that has long held the position of having the slimmest phone in the world. OPPO R5 knocks Gionee Elife 5.5 and claims its spot as the thinnest smartphone in the market.


The new R5 features a Snapdragon 1.5 GHz Octa-core Qualcomm Snapdragon 615 processor as the main brain. The phone is uniquely designed in a single aluminium frame. The frame is not polished by any machine, but is polished by hand. Two craftsmen polish the phone and spend hours to give it the nice sheen.
This is another leading phone from the company who wants to extend its lead in the world. The phone also has 2 GB RAM, 5.2-inch AMOLED touch screen, 13 MP rear camera and 5 MP front camera. Power is supplied by a 2,000 mAh battery and uses a micro SIM card.
The R5 is a good offering from OPPO however a $499 might just play spoil sport when the phone comes to India—we fear that the asking price will go over $550 when it comes to country. Update: Oppo R5 will be available on shelves in the country by December 2014.
See Also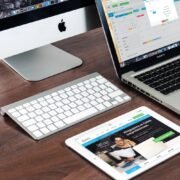 Courtesy: www.techradar.com