Home » New Instagram Updates. Like It or Hate It?
New Instagram Updates. Like It or Hate It?


Instagram, one of the most popular image based app have made a whole lot of changes/upgrades (or at least that's what they are calling it) recently. With a new interface, logo, added functionalities within the app and few minor tweaks here and there Instagram offers a lot to the consumer now, than it ever has in the past.
New icon and app design



In a move away from the outdated skeuomorphic icon that has held sway on home screens for years, Instagram has overhauled its design, introducing a new icon based on a simple vector backed with an iOS-inspired psychedelic gradient. The icon will obviously stand out boldly on stock Android. Several icons presented in the video introducing the overhaul used Material Design styling, but these were ultimately discarded in favor of the more colorful alternative.
Support for multiple accounts
The feature popped up on a number of devices several months ago, but now Instagram is officially rolling out support for multiple accounts to its iOS and Android apps.
Go to your profile settings, and at the bottom, there should be an Add Account option. Once you've added a second account, you can switch between them by pressing on the username you want at the top of your profile page.
Interest-based feed optimizations



It turns out that Instagram is aware that you follow too many people and don't care about most of the things they share. In a blog post, the company stated that "you may be surprised to learn that people miss on average 70 percent of their feeds." You probably won't be that surprised if you follow 300 people and check the app twice a day, but, anyway, to combat this, it's introducing a feature that will optimize your feed based on your relationship with the person and the timeliness of the post.
Instagram is aware that the feature may not operate smoothly to begin with, saying that it's "going to take time to get this right", but you can expect to "see this new experience in the coming months."
See Also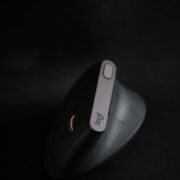 Home » New Instagram Updates. Like It or Hate It?
Sharing images on Facebook messenger



Ever since, Mark Zuckerberg bought Instagram, people have been wondering, when would he attach Facebook with this highly popular app, besides sharing of images on Facebook timeline.
Well, here it is. Now you can send any image of your liking to anyone on Facebook directly via messenger.
StyleRug says "While we don't really like the whitish interface of the app, some of the new add-ons do offer a bit more and can turn out to be a handy tool in the future. What do you think? Share your views in the comment box."