Home » How To Make A Bump Key, To Break Your Own Lock!
How To Make A Bump Key, To Break Your Own Lock!


I remember recently inviting a friend for a pre-party drinking session over to my house, as we were to attend a party, later in the night together- where I was supposed to play too. However, after few drinks she got drunk and asked me to go alone as she wanted to rest at home.
Well, I did that, only to get stumped by the time I came back home. I rang the doorbell for so long that it eventually conked. "I guess Vivint's price doesn't include unlimited rings on the video doorbell!"
I called my friend at least 200 times, but failed to get her up from her sleep or drunken state actually. And believe me when I tell you, I had to risk my life and hop on to my balcony from the corridor gallery (which is about 14 ft high) to enter in my own –freaking-house.
The very idea of sleeping in the staircase till morning was a sadistic one. And while I was walking to and fro furiously in the gallery, I asked myself, why the hell did I not carry the extra key with me? If only I had, I wouldn't have had to risk my life later, isn't it?
See Also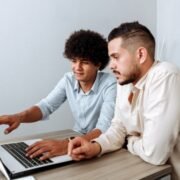 Home » How To Make A Bump Key, To Break Your Own Lock!
I am sure this situation must have come in your life too, if not via a friend, then by your own silliness. And that is precisely why I thought it would be a good idea to share a video with you on how you can make a bump key that can open a lot of doors, if not all. Now, I am not promising a 100 % solution to you, but hell, some knowledge is better than not knowing anything right?
Take a look at the video and do leave your comments if you think this is helpful to you!