Home » Apple Launches Water-Resistant iPhone 7 And iPhone 7 Plus
Apple Launches Water-Resistant iPhone 7 And iPhone 7 Plus


iPhone7 and iPhone7 Plus were launched yesterday in a frenzy event, with the whole world keeping an eye on it. While there is no doubt that there is very little design change, very unlike Apple, in the new entrants to the family, there is also no denying to the fact, that Apple has taken the technology part a notch higher for other bigger players in the market.

The antenna bands on the back of the previous models have been made more discreet; they now hug the edges of the device. And for the first time in iPhone's history, the new phones are water and dust resistant.
Here is a list of changes in iPhone7 and iPhone 7 Plus:
–          There's no headphone port to be seen, but there's at least a stereo speaker for the first time.
–          The new iPhones are powered by Apple's latest in-house SoC, the A10 Fusion
–          The iPhone 7 lasts two hours more than the iPhone 6S, while the iPhone 7 Plus lasts one hour more than the iPhone 6S, apparently.
–          For both devices, the new FaceTime HD camera ups the resolution from 5 to 7 megapixels.
–          The big-ticket item for the smaller modelis a new f/1.8 12-megapixel "low-light loving" camera with optical-image stabilization.
–          There's also a new four-color LED flash, a "flicker-sensor" to avoid flickering lights in videos and RAW DNG capture, plus Apple says         shutter lag is down to 25 milliseconds.
–          The 7 Plus is getting a new feature to differentiate itself: a dual-camera system, both at 12 megapixels for better picture quality.
See Also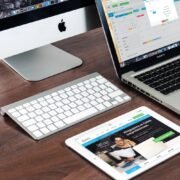 Home » Apple Launches Water-Resistant iPhone 7 And iPhone 7 Plus
–          The lowest storage tier is now 32GB, with the middle- and top-tier options sitting at 128GB and 256GB, respectively.
–          It's packing in Lightning EarPods and this beautiful and elegant Lightning-to-3.5mm adapter in the box.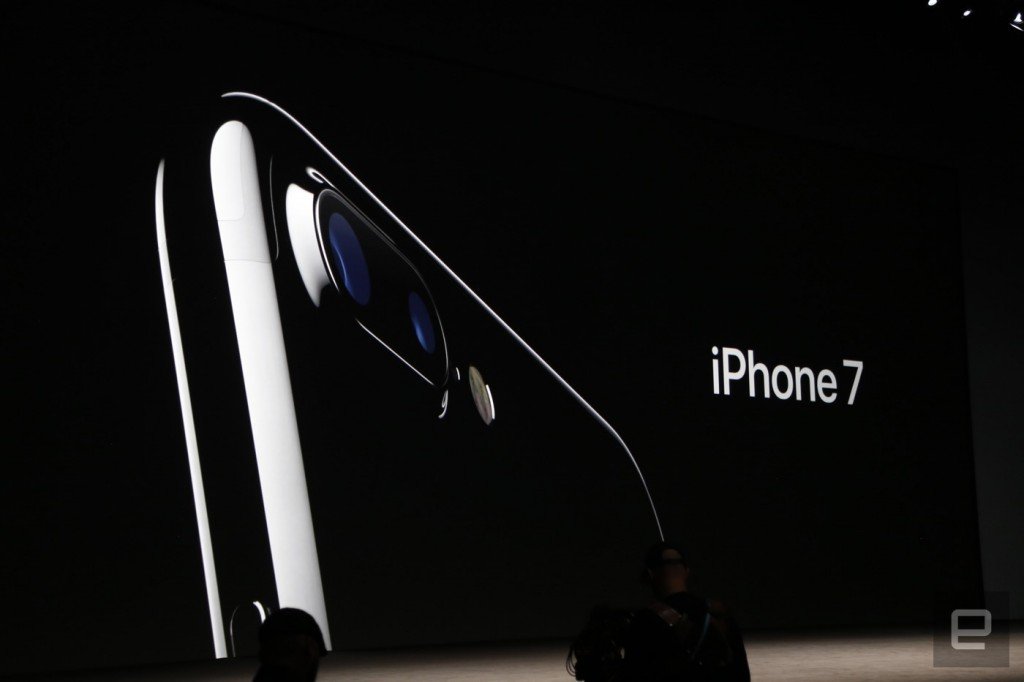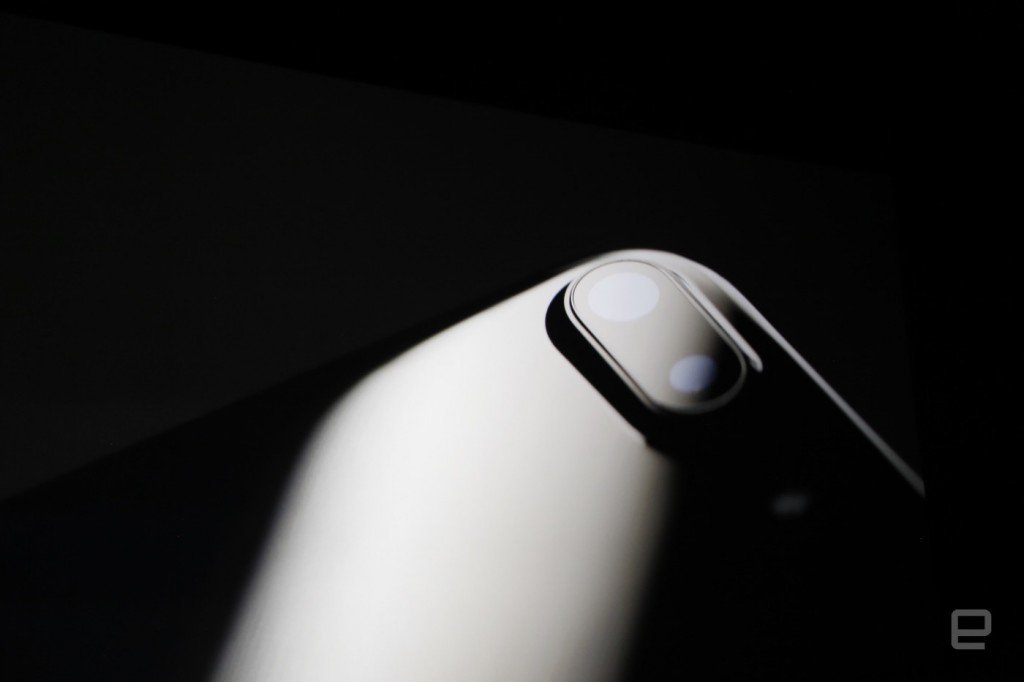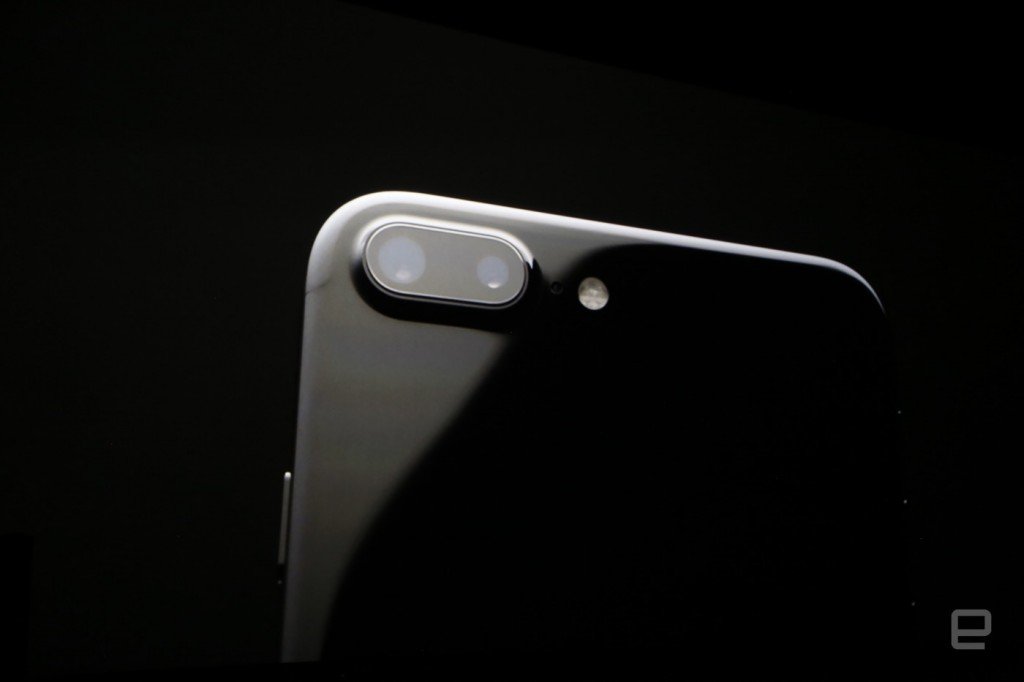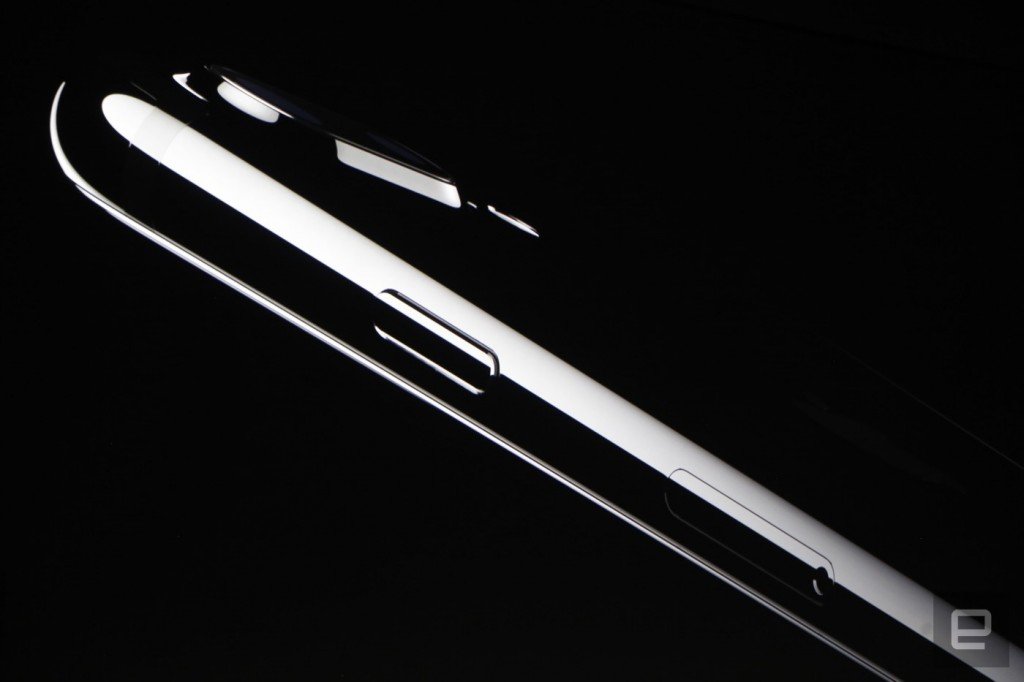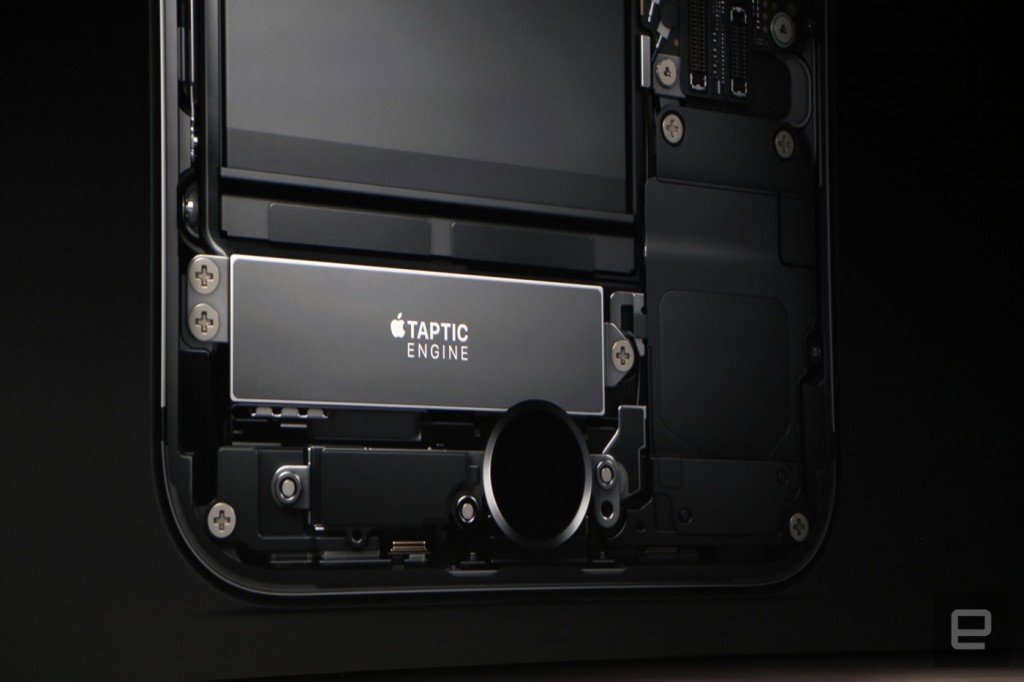 For full pre-launch review click HERE
Pic courtesy: Engadget