Home » Tips From Kamasutra – Part 2
Tips From Kamasutra – Part 2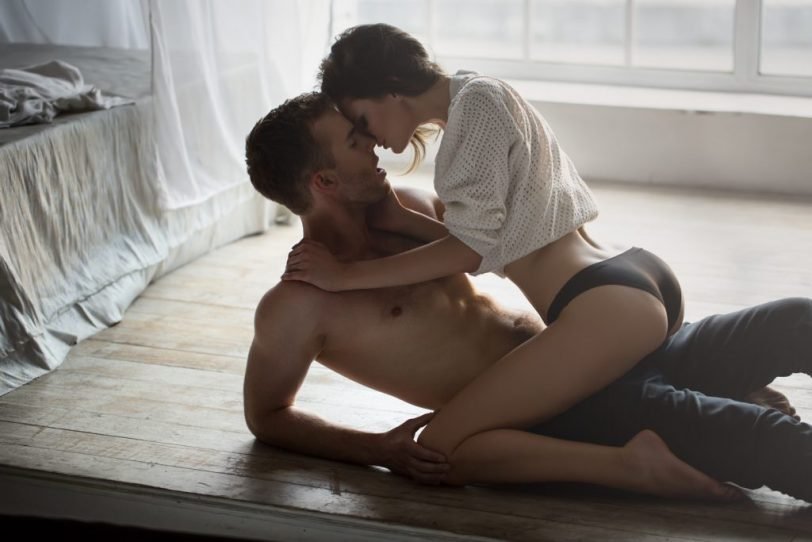 Bruno Aunty
A 70-year-old sassy lady who has got the class and…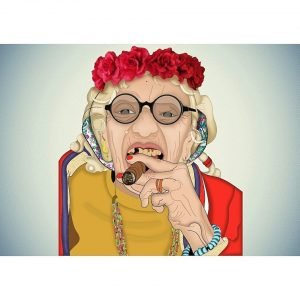 Just the way it is important to prepare the body for love-making (which I explained in my first article in this Kamasutra Series- Here), one should also give equal importance to creating the mood that can help you and your partner, to explore and embrace each other in the best possible manner.
Minor details, such as, room temperature, music genre, choice of alcohol, scenting the room and oils & lotion – they all play a major role in determining the intensity of sex.
And if chosen wisely, there can be no level of intimacy that you can't reach.
This comes straight from the second chapter of Kamasutra that would lead you to the next stage i.e. touching and caressing!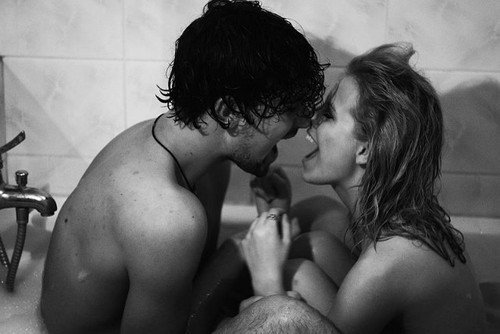 Touching and embracing have been divided into eight categories by Kamasutra, which forms two groups of four.
In that, the first group indicates the mutual love of a man and woman who have come together and includes – touching embrace, the piercing embrace, the rubbing embrace and the pressing embrace.
On the other hand, the second group embraces that occur 'at the time of meeting' are, the twining of a creeper (jataveshtitaka), climbing a tree (vrikshadhirudhaka), the mixture of seasamum (sesame) seed with rice (tila- tandulake), and the milk and water embrace (kshiraniraka).
Here are the details of each of them…
The touching embrace– -An embrace is referred as touching, when a man under some pretext or the other, goes in front or alongside a woman and touches her body with his own.

This is a gentle gesture or a try to ignite the erotic side of one's partner in an accidental manner without making it obvious.
I am sharing this with experience, in theory, and practice, that women love mysterious ways of expression and in that list, this embrace is definitely a big hit. You can also call it, the unknown category of flirting with your own woman that would make her feel wanted by you even more.
The piercing embrace – There is no guy on this earth, who would shy away from admitting the fact that men love it when their woman shows them the glimpses of her body, with an obvious intention of teasing.

Piercing embracing is when a woman bends down or while lying down pierces a man with her breasts, in a lonely place. This probably is the most seductive act performed by a woman without getting naked and helps one get into the sex mood without a word being uttered.
The pressing embrace – Technically, this might look like a forceful act of pinning down one's partner, but there is no fun till the time things get a bit hardcore, is there?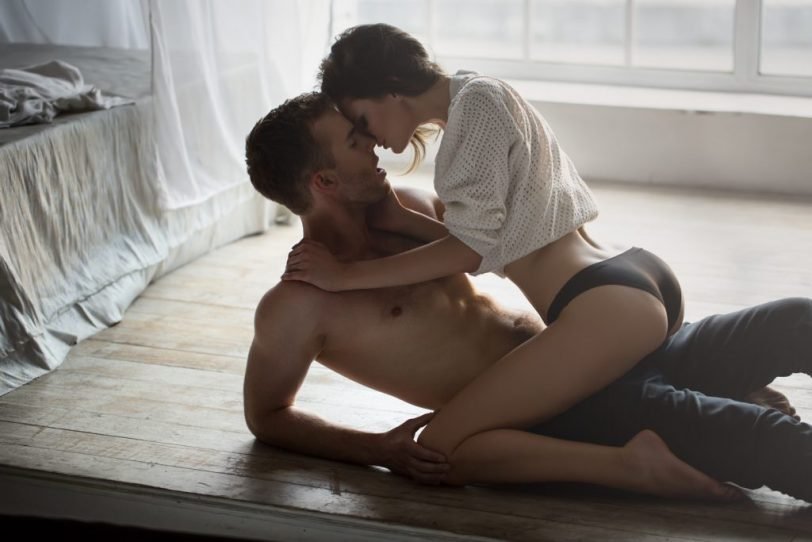 An embrace is said to be pressing when one partner presses the body of his/her partner against a wall or a pillar. Common among young lovers, this can easily give you goosebumps and the adrenaline to feel your partner a lot more closely.
The rubbing embrace – As the title suggests, when a man and a woman, while taking a walk, rub each other's body, that act is known as the rubbing embrace.
A gentle way of showing affection, this could be the first step in making your partner feel wanted and can help you seduce.
Twining of a creeper (jataveshtitaka) – When a woman intertwines her body with her guy and looks into his eyes with a desire to kiss; while giving an impression that he is the only one in the world that matters, that's "jataveshtitaka."
See Also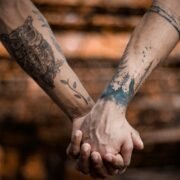 Home » Tips From Kamasutra – Part 2
It is understood that the shape and height of a woman's body was always presumed to be shorter than that of a man, thereby, the woman takes the center stage here.
The mixture of seasamum (sesame) seed with rice (tila- tandulake)
When a man and a woman lie in bed together and their bodies are intertwined deeply, with his arms in hers and her legs in his, this position is called mixing sesamum seed with rice ("tila-tandulaka").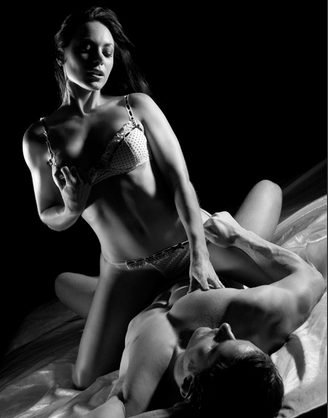 Rubbing of thighs against each other can open-up a new horizon to witness for you. The warmth of feeling each other's skin, surely has no substitute.
Climbing a tree (vrikshadhirudhaka) – When a woman puts one of her feet on the foot of her lover and another on his thighs, while her one hand grips him on his back and the other hand swirls around his neck, whispers the notes of a song and tries to reach your face as if to climb on you, this is called climbing a tree or vrikshadhirudhaka.
The milk and water embrace (kshiraniraka) – This embrace talks about one losing him or herself completely without thinking of any pain or hurt because of an external reason. The couple reaches a zone, wherein, all they can think of is making love to each other and penetrating each other's body with all the passion that they can muster.
In addition to the above eight embraces, Kamasutra talks about four more embraces i.e. the embrace of the thighs, the embrace of the jaghana, the embrace of the breasts and the embrace of the forehead.
I wish I could spend more time with you guys, but I will have to sign off for this week now. However, I will soon return with some more in this lovely and close to my heart series i.e. Kamasutra.
If you have ever tried any of these above acts in your life than do share your experience in the comment box, provided you are not a shy girl or an introvert boy. I would love to hear how you guys did it.. and who knows… I might share some of my experiences too (in detail :-))

Bruno Aunty
A 70-year-old sassy lady who has got the class and the mass, that even your 19-year-old girl would feel jealous of. I am Miss Bruno, but you will call me Bruno Aunty!