Home » Kegel Exercises And Sexual Disorders In Men – A Short Introduction
Kegel Exercises And Sexual Disorders In Men – A Short Introduction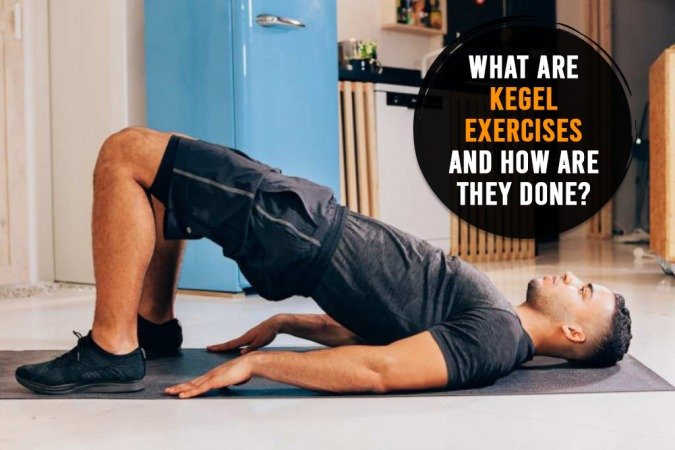 Reports suggest that one in every three men suffer Erectile Dysfunction (ED) or Premature Ejaculation (PE). As staggering as the number may seem, most men do not consult their doctor or even accept if they have a problem.
It is noteworthy that these conditions can be treated relatively easily. One such treatment that one can try at home is Kegel exercises.
What are Kegel Exercises?
Kegel exercises are customized sets of simple movements that strengthen Kegel muscles or pelvic muscles. An American gynecologist, Dr. Arnold H. Kegel, designed these exercises in the late 1940s. He was trying to help women with incontinence troubles by offering a non-surgical treatment for their condition.
With advances in body sciences and research, the exercises have been confirmed to help incontinence in women and men. Besides, the benefits are not limited to incontinence alone. Several studies confirm that Kegel exercises help treat male sexual disorders too, including prostate cancer.
Let us learn how.
How do Kegel Exercises help with Male Sexual Disorders?
To better understand how Kegel exercises work, it would be beneficial to learn the cause of PE and ED.
The top of the male sexual organ has thousands of nerve endings. These nerve endings are responsible for sensing any stimuli, leading to euphoria. However, the sensitivity of these nerves varies from person to person. In some men, the nerves could be hypersensitive, leading to Premature Ejaculation. Whereas, in others, these nerve endings could have low or no sensitivity at all. The latter could lead to Erectile Dysfunction.
It is noteworthy that there are several other causes why PE and ED can occur in the first place, including hormonal changes, stress, and sometimes even Libido.
Nonetheless, Kegel exercises can help treat these conditions. Apart from practicing these exercises, using over-the-counter sensitivity products can also help. Learn more here about Licodaine sprays, which are effective in PE. Many such products can be paired with practicing Kegel exercises for better results.
Practicing Kegel exercises regularly can help with all these conditions. The exercises focus on pelvic muscles, improving blood regulation through the nerve endings and alleviating the condition.
It is necessary to mention that most people who practice Kegel exercises are doing it the wrong way. Notably, they are usually working on their abdominal or buttock muscles but not pelvic muscles.
How to find Pelvic Muscles?
There are several ways to find the pelvic muscles. One of the many methods is the stop-start method. Ideally, when urinating, stopping the flow of the urine and then releasing it all of a sudden can help identify the pelvic muscles. The method creates pressure in pelvic floor muscles, which are active when stopping or starting the flow.
However, it is also noteworthy that practicing this method more than one or two times can create other problems. Therefore, this method should be used carefully and wisely.
Strengthening Pelvic Floor Muscles
Before we get to the exercises, it would be wise to keep a few things in mind.
Avoid holding breath when exercising.
Instead of pushing down, it is rather recommended to squeeze the pelvic muscles (we will discuss how to do that a little later)
Try keeping stomach or abdominal muscles relaxed throughout the workout
Remember to relax pelvic muscles in between every set
Being said that, now let us take a look at some of the easy-to-do Kegel exercises.
See Also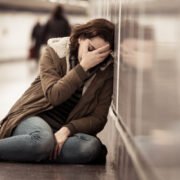 Home » Kegel Exercises And Sexual Disorders In Men – A Short Introduction
Back Squeezes
These are the most common and the easiest ones to practice. The first step is to lie down on the back with hands flat on the floor and knees bent in a comfortable position. Make sure that the knees point upwards. Now, squeeze the penis inwards towards the body. Hold it there for about five seconds and then release. Then squeeze the anus muscles as if trying to stop bowel movements. Hold it for five seconds and then release. Repeating this process eight to ten times will strengthen the pelvic floor muscles. Make sure to repeat the complete process in three to five sets of eight to ten squeezes each.
Side Squeezes
Now, lay down on the floor sideways. Placing a pillow between knees should comfort the posture and also ensure that the legs are spread apart. Now, squeezing the legs together and holding it for five seconds, then releasing it should do the trick. Once again, practice these steps eight to ten times in three to five sets of each.
Chair Squeezes
Grab a comfortable chair to sit on. While sitting comfortably, squeeze the penis with its muscles only as if trying to prevent urine from passing. Hold muscles in squeezed position for about five seconds and then release. Repeat the procedures as same as other Kegel exercises.
Most men witness the results in about a month when practicing daily. Notably, the effectiveness of the practice sessions can also be tested. One way to do so is trying to squeeze the muscles when urinating. Being able to stop the urine from passing is a clear indicator that Kegel exercises are being correctly practiced and are effective.
In case the test fails, try reconfirming the technique. Remember not to push the muscles outwards or downwards. Instead, the exercises are about squeezing, as if trying to lift something up with pelvic floor muscles. It could be difficult at first, but with practice, the technique can be mastered.
Safety Measures to Consider
Although the Kegel exercises have no side effects, some precautions are still necessary to consider. For instance, when squeezing the pelvic muscles, there should be no pain or inflammation. Though some cramping or little pain is expected during the first week, it should fade away with time. In case the pain still continues, we recommend consulting with a doctor or a physician.
Summing it up
By now, you should have a pretty good understanding of these exercises and how they can help with common sexual disorders. Premature Ejaculation and Erectile Dysfunction are pretty common, and they can be treated. Instead of spending money on expensive medication and OTC products, Kegel exercises seem an economical treatment and an effective one too. We suggest you read more about these treatments for a long-lasting effect.