Home » How to Pick the Right Vibrator for Your Orgasm
How to Pick the Right Vibrator for Your Orgasm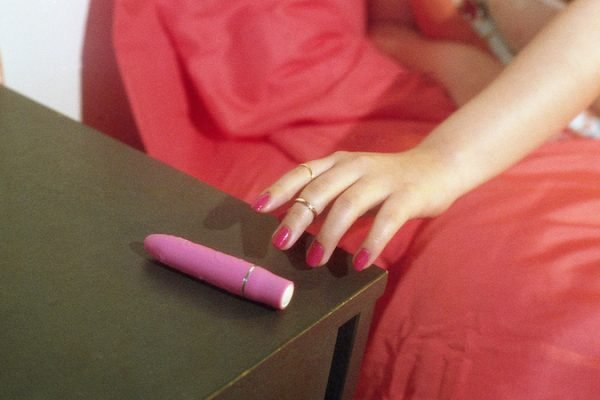 You've decided to walk the path of pleasure and are looking to buy a vibrator. The good thing is, there's an immense variety of vibrators available to suit your needs. It can also be overwhelming because of the sheer number of choices available. A random search isn't going to cut it, so here are some pointers and the nitty-gritty to keep in mind.
1. Power Plays A Role In Vibration Quality
You'll often find vibrators described as having "deep, rumbly vibrations". That's the kind of vibrator you want. These rumbly vibrations go deeper and are more pleasurable. On the other hand, some vibrators have those superficial vibrations that feel more itchy and buzzy than pleasurable.
Choosing a strong vibrator for women will get you a quality vibrator with pleasurably rumbly vibrations. Some of the most famous vibrators are known to be powerful and rumbly. It's worth noting that power and vibration quality aren't essentially related. However, they do often coexist beautifully.
2. Vibrator Materials And Safety
Ideally, you want your vibrator to be made from a non-porous material. These usually lack flexibility but are safer to use and easier to maintain. Harder materials usually fare better than squishy or soft material. That's because the hard materials let vibrations flow and resonate, while softer materials might absorb some vibrations.
Also read: How to maintain a long-distance relationship
Darling materials for modern high-quality vibrators are ABS plastic and body-safe silicone. Both of these materials are non-toxic and non-porous. The silky-smooth feel of silicone has a great sensation on the skin and is often used with high-quality vibrators.
Non-porous vibrators are a better choice because they're easier to clean. Porous materials will absorb body fluids, lubricants, etc. and will soon start breeding bacteria and become unsafe for use.
The vibrators you absolutely should avoid are anything with a soft, bendy, jell-O like texture. These sex toys most likely have phthalates, which is a toxic material.
3. What's Your Preferred Type?
There isn't just an overwhelming number of vibrators, but also a decent number of niches. Clitoral, vaginal, and anal vibrators are just broad distinctions. You can also look forward to remote-controlled vibrators, sucking vibrators, bullet vibrators, rabbit vibrators, and many more.
Selecting the type of toy you want will narrow the scope and bring your closer to picking the right vibrator. If you want something that can stimulate the g-spot and clitoris simultaneously, get a rabbit vibrator. Those who want something a bit more playful or kinky should look into remote vibrators. Similarly, g-spot vibrators can open a whole new world of pleasure.
Most women need direct clitoral stimulation for orgasms. So if you have no idea where to start with your vibrator choices, get a clit vibrator. The famed Vibratex Magic Wand has been a powerful presence in the market for decades. Plus, it can work as a body massager and is compatible with several accessories when you're ready to ramp up the fun.
Bullet vibrators are smaller, more inconspicuous, but awesome at stimulating the clitoris. If you love oral sex, look into clit-sucking vibrators. These vibrators create a vacuum and mimic the sensation of sucking the clitoris. Vibrators like the Satisfyer Pro or Womanizer Pro are sensational in this category.
4. Consider The Size Of The Vibrator
When buying an insertable vibrator, give special attention to the size. The length and girth must be comfortable. Insertable vibrators can range in size from two inches to monstrosities that go more than a foot in length. More choices to make!
Look for your preferred size and girth – something that hits the sweet spot of being pleasurable and filling. If you don't have specific preferences, consider generic sizing between 5-7 inches and width that goes from 0.8-1.6 inches.
5 signs your boyfriend is not enjoying sex
While we're on the topic of size and girth, let's also talk about the looks. A vibrator doesn't need to look like a penis. It doesn't even have to be shaped like one. Awkward and stereotypical imagery aside, a vibrator's job is to be pleasurable to you. And while those thick, veiny vibrators have their uses, don't limit yourself to them.
See Also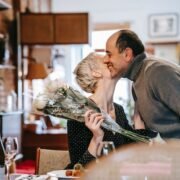 Home » How to Pick the Right Vibrator for Your Orgasm
5. Think Of Textures And Experiment Freely
Textures on the vibrator make a big difference. Insertable vibrators can be clear or have some texture. Again, the texture doesn't necessarily have to be the veiny penis-style, but can be a very different shape and feel. These can be rips, ripples, bumps, curves, or several other designs.
Curves are the most common element for texture and shape. G-spot toys often taper and bulge towards the top as a way to hit the right spot. They might angle or curve at different locations as they try to provide a filling and pleasurable setting.
There's no way to say what will work best for you, so feel free to experiment and play around a bit. Experimentation is a big part of the joy of sex toys. Each toy is different and can bring a remarkably new set of pleasures and approach. Don't be stuck on one toy. Experiment with more types and varieties to see what new worlds of pleasure lie before you.
6. A Toy That Fits Your Budget
The budget plays a big role in deciding the toy you want to purchase. Vibrators can range from a few bucks to several hundred dollars. Try to set a budget that will get you an assuredly good quality toy, without the need of a second mortgage on the house.
Quality of the sex toy and the features you want will also play a role here. More features and higher quality often come at a premium. If you're new to vibrators, consider better-known brands over no-name or little-known brands. It might cost slightly more, but you'll know exactly what you're paying for.
7. Vibration Speeds, Patterns, And Battery
I enjoy powerful vibrations, but going straight to full power isn't my idea of fun. It's more fun to build up to the crescendo rather than start with a jackhammer! Finer control over vibration speeds is necessary – irrespective of the preference for starting at the lowest or highest power.
Changing the vibration intensity to the rhythm you want is the way to a toe-curling orgasm. Most vibrators include preset vibration patterns that spice things up. Some of the newer vibrators respond to music in the most erotic and sensual style possible!
The battery life of the vibrator decides the fun we can get out of it. Rechargeable batteries are more convenient, though plenty of other options are available too. Whatever you choose, the vibrator should be able to run for a significant amount of time. A low battery indicator is a useful feature – and one that ensures the vibrator doesn't die on us at the height of excitement.