Home » Buying Lingerie As Per Her Sun Sign
Buying Lingerie As Per Her Sun Sign


We have all been Mama's boy, at least once in our whole life; haven't we? What Mama wants us to be, what Mama wants us to eat, where does she wants us not go, making girl friend(s) is a bad thing, be at home on time so that Mum is not angry.. Blah blah blah!


But, let's face it, all Mama's boy eventually grow-up and come out of the shadows of what Mum's want them to behave like. We choose our own lifestyle, we bunk our school and colleges, we indulge in pre-marital sex, we get involved in road rashes and hell- we get drunk like there was no tomorrow! What also is a fact though, most of the times, their teaching and preaching are the ones that take us out of our doldrums. The point to note the here is- most of the times- not always!
The reason why we say- not always, is because your Mum might approve of who is worthy enough to be your wife or even girl friend (if you are one of those sissy kinda guys), but what she would never teach you is; how to read their sun-sings! Especially, if the knowledge is to be used on the bed of a locked room ;)!
But hey, if she can't, then be sure at StyleRug, we sure can!
Sounds exciting, ehh?
Women, is a delicate specie. Tender and fragile! No matter how strong they act on face and how much they say that they don't like guys shopping for their inner-wears…trust us when we say- they just can't stop drooling over the fact, imagening you in a lingerie shop, buying stuff for them! It's like- THE DOPE.
Now you would say- what's new in this? Well, here's the catch. We are not here to tell you "mate- buy one of those Victoria Secrets and your girl will love you for the rest of your life", but, give you a little insight on what kind of lingerie to buy as per her sun sign!
Here now… Get enlightened…
If your woman is…
Aquarius – For someone who likes to shock and excite people, traditional lingerie pieces will unveil boredom to death, even before the idea of wearing it crosses their mind. Something which is popular between masses is not there way of doing it!! This person would like something unique that works as a perk for that special one.
Pisces – The representative of a forceful and imaginative mind, Pisces like dramatic scenes and let their lover stretch-out to that illusion until they commit to the crime. Colours like pink with laces like red are bound to be the bridge between the two.
Aries- As direct as they speak, they like the art of seduction too, to be kept simple and upfront. Deprived of the term 'patience' in life, they just want to slip-off when things get hawt. The best idea for them is to try perennial slip, again something bright like red, which synchs well with their planet, Mars. Know a shop?
Taurus- For someone who like flaunting their vivacious and alluring body with a deaf touch of illumination, enticing the lover to be imaginative and anticipate baby doll nighties are the perfect foil to join hands with.
Gemini- For a personality, which likes keeping it light, but have a rule of her own, who likes keeping it cute, but also sexy at the same time; baby doll colour and revealing panties are the perfect match for a perfect look.
Cancer – With a big no to motherly night gowns at bed; and an inclination to feminine and somewhat traditional way of heating up things, the wants are never ending. So we suggest a revamped version of established and standard lingerie.
See Also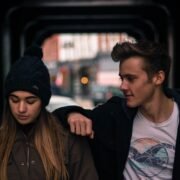 Home » Buying Lingerie As Per Her Sun Sign
Leo – A personality so famous for making dramatic statements; through words and looks, Leos are a bit different when it comes to luring the partner. Getting in the den as soon as possible is the mantra they believe in. A smoking hot chemise is what we suggest you to go with.
Virgo – Virgo individuals love the appearance of feminine reticence, but when you know them deep, you would come to know more about the different virtues. For you it would be a floral baby Doll that is demure, traditional and tantalizing.
Libra- With a strong hold on the art of seduction and an everlasting passion for keeping things classy but couture; libras have a friend to be found in something, which is versatile and gives the feeling of 'one time look'.
Scorpio – An individual of mystery who likes holding back things, but giving enough hints to keep the interest going. To complement an endurance liking to their partners wait, a garter belt is sure to delight.
Sagittarius – Sagittarius are the one who are always on the go and like something, which goes in the bed and also in the gym. A sporty personality thus is inclined towards sports bra and yoga pants, which also helps in displaying the curves which tempt.
Capricorns – A mind, which keeps telling that best things come when you wait more, Capricorns can be somewhat termed as traditionalists. Seeking a patient lover to complement them, your best bet is lingerie with hooks and laces, not to forget corsets and bustiers, which are tried and tested.
Now that you have read it all, what are waiting for? Let us indulge in reading the signs!