Home » An offer letter from a lover!
An offer letter from a lover!


We always love it when our readers send us their articles to be published on StyleRug. Agreed, half of the times they have nothing to do with fashion and lifestyle (which we think are just cliched words to be honest with you) and might be deemed as unfit to publish by the self-proclaimed fashion editors. But then, that's them!
What they fail to understand though is that if we can't respect our readers inputs, and recognize their efforts, than we have no business in claiming that we like doing content that connects with them.
One of our readers sent us this letter, which he wanted us to publish to show his affection to the girl he is in love with. He says and we quote "I was talking to her about random things when all of a sudden I told her how much I like her (have been doing that for long, but never mustered courage to speak out). Surprisingly though, she actually appreciated the fact and told me- if you can write something ultra-romantic for me, I might just as well consider it. Keeping that in mind I have penned down few lines that I could think of and would be great if you could publish it so that I could show it to her"
Well, lover-boy… Thy shall be blessed now and forever- HERE YOU GO!
"Dear love,
Further to our discussion that we had yesterday over the phone (wherein your voice was coated with honey drop seduction), I am delighted to offer you the post of "Personal Cupid" who would work closely to my heart.
I am offering you no monetary gain here, but loads of care and warmth per annum till the time you decide to part ways.
I am going to review this package every 3 months and make sure that you get more from my side in terms of love, (Com)passion and of course seduction :P.
In return here are the deliverables that I expect from your side. However, you are free to give more if you think you can manage it and would (love) to do so!
– Make sure that you make me hear your voice at least three times day.
– The mornings and the nights have to end or start seeing your name on the screen of my phone or hearing your voice.
– Under no condition are you allowed to take the pain from the external sources and keep it to yourself. Even the slightest flinch in the jaw has to be shared and talked about.
– You would be the only personal responsible to setting my mood right for the day(s) to come and make sure that it all looks right.
– I might not be the best guy, but I would stand in the rain to make sure that you walk dry, hence, I would want you to trust me with things that make you go nuts in the head and worry about.
– You need to make sure that life ahead if not spent surviving, but with a joyful feeling of living it to the fullest and keep me with you as a company. Live it together basically!
– Though you have a intimidating personality of 5'8, but I would want you to make sure that you carry your heart ahead even when you feel physically down and dusted. Let it breathe and let it love.
See Also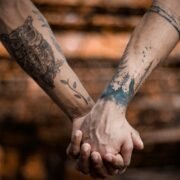 Home » An offer letter from a lover!
– This earth is no heaven and we all know that, but you need to make sure that it does feel like one hence forth.
– It will never be how much you loved me.. But how much I did… And even at the slightest failure from my side, you are to make sure that you bring me back on the path and never give-up.
– Last but not the least, I WOLD MAKE SURE THAT THAT IT'S NOT ABOUT YOUR TEARS DROPPING NON-STOP, BUT HOW I MAKE SURE THAT THAT THEY NEVER DO AGAIN!
Please revert to this mail with your confirmation at the earliest and join me as soon as you can.
Please feel free to revert with any questions that you may have,
Yours truly,
The Stranger!"