Home » Alcohol – Your Aphrodisiac
Alcohol – Your Aphrodisiac


There is no dearth of substance(s) that are known to induce sexual desire. And while there are plenty of food items that can create an urge to have sex in you, what many do not know is that usage of alcoholic beverages is one of the oldest libido stimulator and a known aphrodisiac.
And for your benefit, below are few benefits of alcohol that help in sexual pleasure and few alcoholic beverages that you can try your hands on…
Overcome shyness: Once the pistons are firing, alcohol may make it easier for some to take that first big step. They don't call it 'liquid gut' for nothing!


By lowering inhibitions, alcohol can help in shrugging-off the social awkwardness, getting past the bumbling introduction and into scoring position for centuries. The same mantra implies to the bed-time stories (you know what we mean here, don't you?). A light dose of alcohol can make sure that you are relieved of any nervousness and leave room for freedom of sexual expression at its best. Whether you are in a relationship or at a club looking for a fling, it can always help you loosening your instincts and let the tiger inside you be at complete ease.
Delayed ejaculation: Studies have revealed that excess usage of alcohol can delay in reaching orgasm. However, if used in moderate quantity, you can actually use it to your advantage and have a prolonged make-out session with your beau (and also with the ones who are not your beau).
Alcohol that can help you…
See Also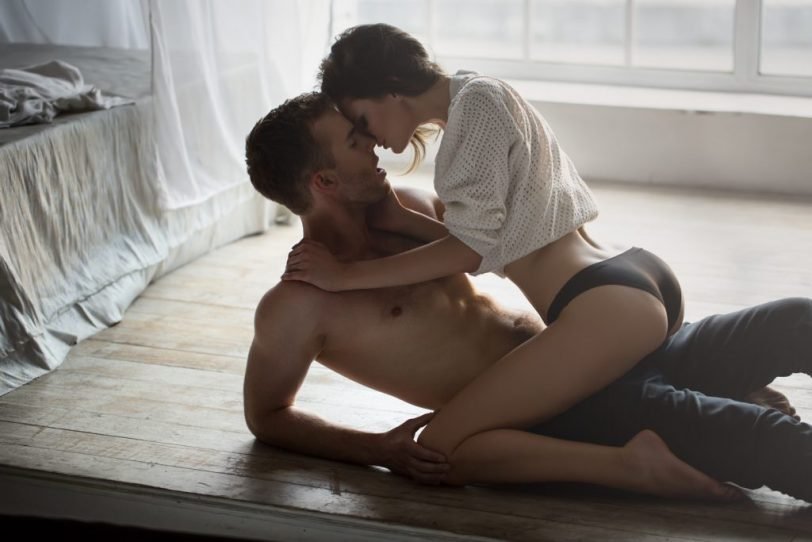 Home » Alcohol – Your Aphrodisiac
Beer:
Not very powerful, yet very efficient! Beer has the least amount of alcohol percentage, meaning, you might have to intake more of it for that sexual urge to kick your zip hard, but be assured that it works just well! Murphy's, the Irish brewer, launched oyster stout beer as an aphrodisiac drink long back that contains extracts of oysters from the west coast of Ireland that works as in aphrodisiac.
Liquor:
There are several liquors that have been developed in old monasteries and have aphrodisiac effects. Chartreuse (especially the green variety) and Benedictine are known to increase libido in men. Also in Guadalajara, Mexico, Crema de Damiana is produced from the allegedly aphrodisiacal plant Turnera diffusa. This world-renowned drink is supposed to increase libido and counteract male impotence.


Wine:
Did you know that, port wine is said to be one of the most aphrodisiac alcoholic beverages around the world? Originated in Portugal, port wine is considered to help in igniting the romantic side of yours, especially when served with strawberries. Though red port wine is a good option, we suggest you to pick white port wine, because it is said to have more aphrodisiac properties.