Home » 5 Signs Your Boyfriend is Not Enjoying Sex and What to do About it
5 Signs Your Boyfriend is Not Enjoying Sex and What to do About it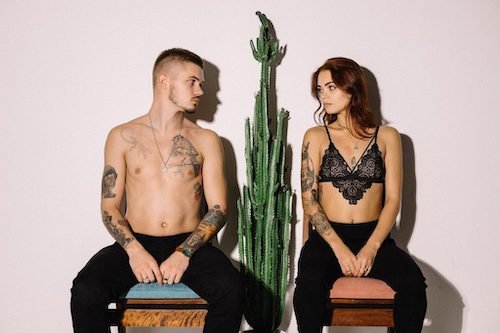 Peter Minkoff
Peter is a men's grooming & fashion writer at High…
When it comes to reading your partner, it's typically a good idea to follow your instincts. If you've been in a loving relationship for any amount of time, then you have probably learned to listen to the subtle signs that your boyfriend is expressing in your day-to-day life, and usually, you can tell that something might be wrong.
If he is being his energetic and virile self, then you should have no problem initiating some hot steaming sex almost every night, but if you start noticing one or more of these signs, then you should start thinking about your relationship, what might be missing, and how to fix it quickly. Here are some important signs that your boyfriend is not enjoying sex like before, even if you're a Scorpio, and what you can do to rekindle the flame.
He's going through the motions
When a man is passionate about his woman (or his man), and when he is passionate about making love to his partner, he will employ all kinds of interesting and exciting techniques in the bedroom. From trying out every position in bed, to taking you on the floor and in the closet, all the way to regular steaming sessions in the shower, there is nothing that your man won't do to satisfy your every need and keep you glowing all day long.
But when he loses interest or if he's not enjoying himself, then you will notice a distinct chance in pattern. If it looks like he's just going through the motions, then it will be up to you to jump-start his sex drive and his inner flame by taking lead, and doing all of the things that he loves. Soon enough, he will be reminded just how amazing your sex life is.
He's turning in before you

Men love sex, no matter the time of day, and no matter how tired they are. Sure, sometimes a lovemaking session can get cut a bit short if he is exhausted, but chances are that a passionate man, much like a real sex addict, won't deny the prospect of lovemaking no matter what. To increase the chance of getting some before turning in, men will often come to bed after their partner, in order to initiate foreplay and make it clear that sex is on the table.
However, if he starts going to bed before you and falls asleep before you even turn the lights off, then something might be wrong. Sure, he might just be stressed out and exhausted, or he might have to get up early in the morning, but don't take any chances, instead, show him that sex is still on the table by curling up with him and teasing him until he gets in the mood.
You're not satisfied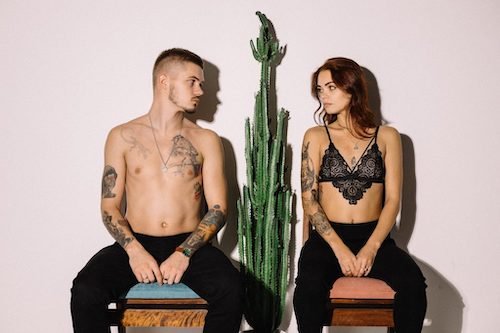 You might think that you should only look for signs that point to his changes in behavior and mood, but in reality, one of the ways to validate your concerns is to take a look inward, and asses how you feel in all of this. Are you satisfied with your sex life? If your boyfriend giving you what you need in bed? Because remember, if you're not satisfied, not only is that a sign that he is no longer trying, but you can be sure that he will notice and that it will further affect his emotional well-being.
Don't let your boyfriend fall into the abyss of self-doubt, instead, get creative and spruce things up with various sex toys that focus on pleasuring you – because nothing turns a man on like knowing that his partner is satisfied. When you bring your sex toy to your next lovemaking session, be sure to get him involved, but also play with yourself so that he can watch, make the toy a part of your sex life and watch as he regains his passion and zeal.
He's not talking about sex

By and large, men love to talk about sex. It's usually the man in the relationship who has to persuade his partner to open up to the idea of sex talk, because talking about sex is one of the biggest turn-ons for men. So, if he's not talking about it anymore, then you might be in trouble.
See Also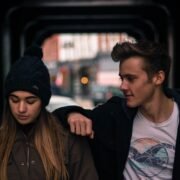 Home » 5 Signs Your Boyfriend is Not Enjoying Sex and What to do About it
Luckily, you have a few solutions you can try. First off, just start talking about sex more when you're together. If that doesn't do the trick, then surprise him with a sexy phone call when he's at work. A dash of spontaneity is bound to get his juices flowing.
You are drifting away
Finally, you have to be realistic about where you are in your relationship. Sometimes, men will seem like they aren't enjoying sex as much as they used to, when in reality what's really going on is that their emotions have changed. Look, people fall in and out of love every day, and no matter how much you love your man, you need to keep in mind that he is still just a human being. And human beings can have a change of heart.
This doesn't mean that you should let the relationship end, though. Fight for your man, start doing more romantic things, talk about your relationship, show him how much you love him, make yourself more available to passionate lovemaking, and put your relationship first. This way, you have a real chance of saving your relationship and your sex life.
Wrapping up
If you noticed that your boyfriend is acting differently lately, and that he might not be as sexually charged as before, chances are you're right. Chances are that something is going on and that you should act sooner rather than later. Look for these signs, don't ignore them, and act on them as soon as they arise to keep the flame raging strong.

Peter Minkoff
Peter is a men's grooming & fashion writer at High Street Gent magazine from UK. Beside writing he worked as a menswear fashion stylist for many fashion events around UK & AU. Follow Peter on Twitter for more tips.