Home » 4 Reasons why sex toys are gaining popularity in India
4 Reasons why sex toys are gaining popularity in India


Sex toys have been a subject of debate in the Indian market for a long time. Many mature, educated people who are confident about what they want sexually, have used sex toys extensively to add that extra edge to their sex lives. While the major chunk of the population is yet to experiment with sex toys, the trend is changing. More and more people are aware of the availability of sex toys and the younger generation is more open to trying out new things in the bedroom. Let us explore a few reasons as to why using sex toys is not the taboo it was before:
1. Internet has transformed our lives in a lot of different ways over the recent years. It has become a necessity for everyone who owns a smartphone in the country. With fast internet available at the touch of a finger, people are exposed to everything that is out there. Porn is being consumed by the Indian audience at a much greater rate than before. The youth of the country are a little less shy when talking about porn and masturbation with their fellow comrades. More and more people are searching for information and browsing through sex toys online. Even if they don't buy yet, they are definitely curious about what the big deal about them is and what the adult products can mean for them and their sex lives. The overwhelming positive information available on the internet about these products have helped people opening their minds and experiment.

2. Sexual Performance is something that has everyone worried, all over the world. Indian men and women have rarely received proper sex education in their childhood and lack a certain kind of confidence when it comes to sex. This scenario is changing with a major chunk of the youth open to exploring when it comes to sex. Sex toys have helped many Indian couples rejuvenate their bong, mundane sex lives. Indian couples have experienced that using sex toys takes a huge amount of pressure off their minds. They are no longer worried about performance but rather focus on enjoying their love making session. Using sex toys has instilled a certain kind of confidence in people who lacked it before. With a sex toy close by, people focus on enjoying sex more rather than worrying about their performance. Women have experienced multiple orgasms after using certain toys, and men have lasted longer and climaxed better.
3. Masturbation is an enjoyable sexual experience one must indulge in on a regular basis. Whether you are sexually active or not, masturbation is one of the best ways to release tension and explore sexuality. Indian men and women are too shy to talk about masturbation but the trend is changing. People are now trying to understand that masturbation is a completely normal activity and one must indulge in it every now and then to maintain a healthy sex life. There is a misconception going around that Indian women do not masturbate as much as Indian men but that can be far from the truth. Women enjoy masturbation just as much as men and are looking for new ways to reach orgasms. Certain sex toys such as dildos and vibrators are tailor made to assist a women climax, while certain masturbators are designed for men such as the Fleshlights, which are artificial vaginas, anuses or mouths, that come as close to the real deal as possible.
See Also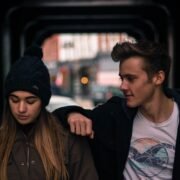 Home » 4 Reasons why sex toys are gaining popularity in India
4. TheVariety of Sex toys available in the current market makes it almost impossible not to own one. Technological advancements and innovative ideas have led to the development of some amazing sex toys in the recent past and it is becomming harder to keep your hands off them. From vibrators to dildos, from cock rings to Tenga Cups, from anal stimulation toys to prostate massagers, from penis enhancement, like extenders to a variety of lubricants, the options are endless.. All in all sex toys are a lot of fun and can be very helpful if used with an open mind and can lead to some pretty wild sexual experiences. Click here to check out some of the best sex toys available in India.