Home » 10 Most Romantic Dialogues Ever!
10 Most Romantic Dialogues Ever!


While many of us find it easy to express our thoughts, few of us fail to muster the courage and show our love to the ones we are in love with. And if you fail in that category, we have mad a list of 10 most romantic dialogues ever said on the silver screen!
Take a read …learn… improvise … and express!.
P.S. I Love You


"Finding someone you love and who loves you back is a wonderful, wonderful feeling. But finding a true soul mate is an even better feeling. A soul mate is someone who understands you like no other, loves you like no other, will be there for you forever, no matter what. They say that nothing lasts forever, but I am a firm believer in the fact that for some, loves lives on even after we're gone.
No Strings Attached


"True generosity is an offering; given freely and out of pure love. No Strings attached. No expectations. Time and love are the most valuable possession you can share."
Silver Lining Playbook



"Never go back to an old love, no matter how strong it is, because it's like reading a book over and over again when you already know how it ends."
A Walk to remember



"Love is patient and Kind. It is never jealous, love is never boastful or conceited. It is never rude or selfish. Love never gives up, never loses faith, is always hopeful & endures through every circumstance, love will last forever.
The Notebook



"The best love is the kind that awakens the soul and makes us reach for more, that plants a fire in our hearts and brings peace to our minds. And that's what you've given me. That's what i'd hoped to give you forever."
When Harry met Sally



"I love that after I spend day with you, I can still smell your perfume on my clothes. And I love that you are the last person I want to talk to before I go to sleep at night. And it's not because I'm lonely, and it's not because it's New Year's Eve. I came here tonight because when you realize you want to spend the rest of your life with somebody, you want the rest of your life to start as soon as possible."
See Also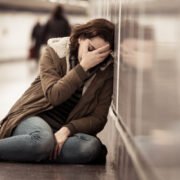 Home » 10 Most Romantic Dialogues Ever!
Dear John



"i finally understood what true love meant…love meant that you care for another person's happiness more that your own, no matter how painful the choices you face might be."
Love Actually



"There are a billion people in the World. A billion fucking people! Of those, there is at least one for you. Maybe you'll meet in a quaint, little coffee shop or your favourite book store. No matter what, there is someone out there looking for you just like you are looking for them."
Letters to Juliet



"What" and "if" are two words as non-threatening as words can be. But put them together side-by-side and they have the power to haunt you for the rest of your life :
What if? What if? What if?
If it was true love back then, then it's never too late."
10 Things i Hate about you



One of the best romantic poems –
"I hate the way you talk to me,
and the way you cut your hair.
I hate the way you drive my car.
I hate it when you stare.
I hate your big dumb combat boots,
and the way you read my mind.
i hate you so much it makes me sick;
it even makes me rhyme.
I hate it,I hate the way you're always right.
I hate it when you lie.
I hate it when you make me laugh,
Even worse when you make me cry.
I hate it when you're not around,
And the fact that you didn't call.
But mostly I hate the way I don't hate you.
Not even close, not even a little bit,
not even at all."