Home » What Colour Man Are You?


To an average person, colour choice could well be based on aesthetic or visual reasons; but for fashion, we choose to wear the colours, which represent our inner-self, keeping the cuts and design embarking in the same boat sailing with trends.
In simple words, colours in fashion have their own psychological theory to recite what you are and the form they look the best in.
Here's a little more to it…
Black- Besides the colour green, black is the only colour, which has word green attached to it i.e. 'ever-green'. It represents grace, drama, mystique and intense approach towards life. Black Cocktail suits for dining's could just be the spell you need for luring few babes towards you.
Brown- Something, which is so close to our skin colour, it connects to trust and down to earth approach of life. Sincerity and deep thinking mind, at its best. A brown colour devotee is always approachable by all. A brown Corduroy coat for that formal look will do no harm.
Red- There is a famous saying 'a warrior needs no companion'. Red represents tough and relentless characters, which has deep passion for living life and not surviving. However, too much of it may give a look of being self centered and hostile. A red cotton jeans or just the red sneakers can add spark to your personality without being loud.
Yellow- A standout and a happy entity in its own rights, yellow demonstrates the power and creativity of a person; so well explained in yellow sticky notes and legal notepads. Not so commonly used by all, yellow is the mass among masses. A trendy broad neck yellow shirt will be good bet for all to notice you.

Blue- The coin, with two sides to flip to. The colour, which falls in the 'wanted' category, depicts calm and easy approach to life. It has the walls of surrounding, which has one-way traffic of silence and peace.
A Rugged blue jeans, for that never dying, all time look.
Green –

Unlike blue, green is harmonic and a colour that enlightens dominance, wealth and fame. Green is a picture perfect story of people, who are aggressive and strive for excellence in life. A green vest on a white shirt, could just be the funkiness that you need in life.
See Also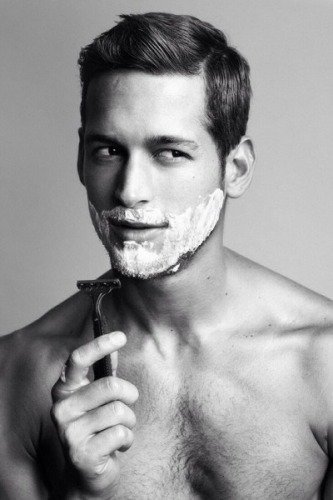 Home » What Colour Man Are You?
White- White projects purity, cleaner sense of belonging and neutrality. A white colour lover is always up for a fresh beginning and join the hands again after disrupt.
Pink- Fashionably youth, exciting and passionate! People who like their wardrobe to be 'paint it pink' are light-hearted and romantic. Fashion is about flirting with mood and pink suffices all that it takes to make it crowd puller.
This colour for romance has no limitations to be tied with; a free flowing statement of heart. And no it definitely is not gay!
So, now that you know what colours talk about one's personality, we are sure you would be much wiser in choosing- what you think can define you the best!

Sandeep Verma
One of my friends once said, I am in love with words and a zoned out poser... well, I will keep it the way it has been said! Besides that you can call me a compulsive poet, wanna-be painter and an amateur photographer