Home » The Art of Wearing Mustard
The Art of Wearing Mustard


When it comes to colour palettes and clothing, men are known for playing it safe and keeping it simple. More often than not, you blend in rather than stand out in a crowd. The palette of the male wardrobe usually finds itself shadowed by darker hues, as you tend to distance yourselves from exuberant colours. But, why do you feel a need to do this? Ideally, you should keep your apparel more vibrant and effervescing in a manner that poses versatility in feasibility and compliments your skin tone.
Wearing Mustard
It won't be wrong to say that mustard is treated like the black sheep of the colour family. But, mustard is a colour that goes well with everything. For example – a mustard-coloured T-shirt can offset a pair of blue jeans and grey shoes perfectly; or perhaps one could put on a pair of mustard trousers and team it up with a white shirt and a black leather jacket—now that's what we call looking dapper in mustard!


The trick with mustard is to ensure that the rest of your outfit is suitably toned down in colour. If you have a mustard T-shirt, the best way to go about it is to pair it with some classic black or blue denims. With winter not far along, a black leather jacket will compliment your winter mustard look.
But, if you have a pair of mustard chinos, which is the most common way of donning the colour, a good way to compliment them would be with a burgundy sweater or navy blue T-shirts, since they are easy to offset and can be worn with a variety of footwear.
Having said that, if chinos are the most common way to carry the colour, shirts and sweaters are the kind of items that people avoid most in this hue. But, the key is to keep it simple.
For a relaxed look, opt for a good pair of trainers. For cold days, you can always go with a good mustard sweater or a knitted jumper, which can be the icing on your sartorially coloured cake.
See Also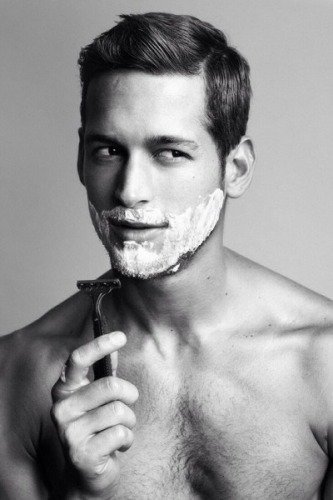 Home » The Art of Wearing Mustard
Nonetheless, mustard is one colour that goes with everything. Of course, there are the usual grays, black and whites, but why can't we switch things up and lighten the mood with mustard. After all, style is all about leaving your mark on it
This article was original posted on The Label: The Art of Wearing Mustard