Home » Online Shopping Websites For Men's Clothing
Online Shopping Websites For Men's Clothing


I would not be the first one to say that fashion is an industry dominated by women power. And it kind of saddens me, when I see that men are not only neglected, but also have to slog much harder than women. And if runways or advertisements were not enough, women took their presence to internet shopping also with the emergence of uber trendy womens' fashion portal, Net-a-porter.
Not so surprisingly, the online retail and boutiques found the market substantially strong and 'BOOM' there was an explosion of women friendly shopping portals in no time. And that left me wondering – is it really right? Shall men always feed on to the role of being a second fiddle in the market? And of course the answer from within was a –NO!
To find the answers I went on Google (apparently they have the answer to everything that you can think of), and figured out few online shopping portals that were giving men their due – a chance to satisfy their shopping buds!
So we made a list of few of them, in order to give you a chance to lighten your wallet, but still feel good because of the products and quality that these shopping portals dedicated to men has to offer.
With brands like Wills Lifestyle, Arrow and Van Huesen, this online store gives you a chance to explore more Indian vibes than the others. You can take a look at the different apparel and accessory designs, gift them or buy for yourself. Standard shipment is free, which obviously makes all the Indian feel good. What they also do is regular promotional sales, that gives you a chance to buy more while spending less.
Matches (www.matchesfashion.com)


This one is for the ones who like donning international brands and have a taste for luxury products. Matches, was started in 1990 and has grown large since. It allows you to have a unique shopping experience, from looking into your requirements of accessories, apparel and shoes to choosing your favorite high-end designers.
Alexander McQueen, Gucci, Bottega Venetta, Burberry, Valentino and Zegna, think of a name and they have it. You can go through every brand's lookbook available online and choose the ready-to-wear you want to buy and can also reserve them when they arrive for sale- isn't that fantastic?  They will have a preview section where you can see how the product would fit or look on you a person.
See Also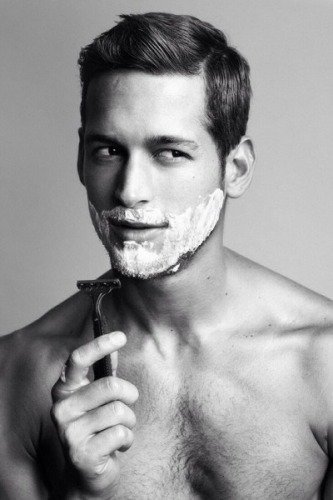 Home » Online Shopping Websites For Men's Clothing
Their slogan 'We are you', itself gives a feeling of being in love with the brand. The designs and collection provided by the brand is quite extensive and provides you with a variety, from outer wears, casuals to night wear.  Apart from that Freecultr provides some unique associations like the promotional souvenirs from the cricket team Knight Riders and the Freecultr college ambassador programme, which initiates young people from colleges to promote their brand and in turn get gift vouchers, resume additions and sponsorships. They have recently tied-up with ace designer duo Lecoanet-Hemant in their bid to offer that much extra to the consumers.
PS: Don't forget when you are shopping to check out CupoNation's great fashion coupons here- https://www.cuponation.in/fashion-apparel-coupon
– Sandeep Verma